5 NFL storylines I'm consciously overlooking this Super Bowl Sunday
---
---
This Sunday, the feel-good-story Carolina Panthers will take on the Elder Manning-led Denver Broncos in Super Bowl 50, the golden anniversary of one of professional sports' most prestigious events, and what looks to be one of the most-watched games in the league's history.
However, while there are certainly a few great narrative threads pilling on the sweater of this historic matchup that the NFL is more than happy to promote (e.g. Cam Newton emerging as the face of a new generation of NFL stars, this potentially being Peyton's last game ever, the fact that we're not using Roman numerals this year), there are, nevertheless, more than a few NFL-related storylines that as a passionate fan and gambler#, I'm going to have to consciously overlook in order to enjoy watching the big game this Sunday.
For example…
#1: People Hating Cam Newton for Being Black Arrogant
On November 17th, the Charlotte Observer – the newspaper with the largest circulation in both North and South Carolina – actually had the journalistic cojones to print an op-ed from a woman named Rosemary Plorin entitled "A Tennessee mom to Cam Newton: Here's what my 9-year-old saw" that went a little something like this:
"Because of where we sat, we had a close up view of your conduct in the fourth quarter. The chest puffs. The pelvic thrusts. The arrogant struts and the 'in your face' taunting of both the Titans' players and fans. We saw it all.
.
…My daughter sensed the change immediately – and started asking questions. Won't he get in trouble for doing that? Is he trying to make people mad? Do you think he knows he looks like a spoiled brat?

I didn't have great answers for her, and honestly, in an effort to minimize your negative impact and what was otherwise a really fun day, I redirected her attention to the cheerleaders and mascot.

I could tell she was still thinking about it as we boarded a shuttle back to our car. "I guess he doesn't have kids or a Mom at home watching the game," she added.
The rise of Cam over these past few seasons has simultaneously seen the word "arrogant" elevate into the coded-racism pantheon alongside more classic standbys like "thug" and "athletic." Although Ms. Plorin was eventually pressured into apologizing#, there is still a Twitter-vocal surge of NFL fans acting like no quarterback in the history of the league has ever celebrated their abilities atop the ever-finer line dividing confident and cocky.
To whom I suggest (discount) double-checking the history books…
Fortunately, as Cam himself has reasoned, his takeover of this league is only going to stop when someone actually physically stops him.
And recent history has indicated that's a damn hard thing to do…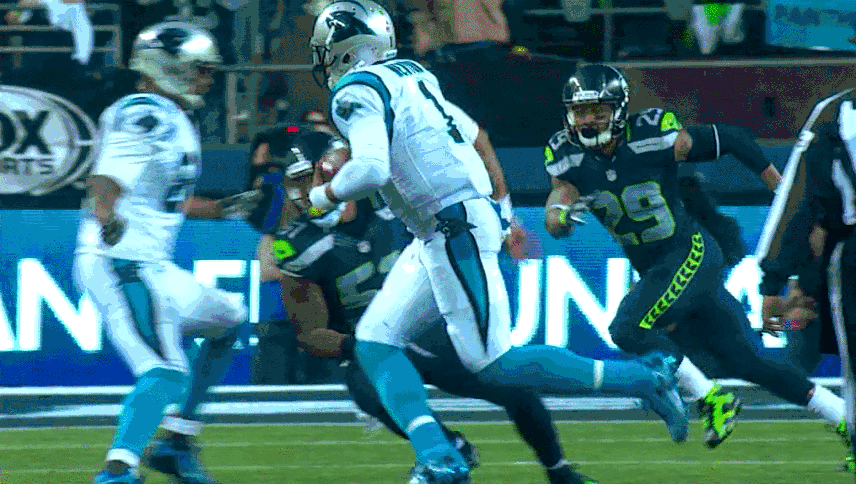 Carolina wins by 8, after a garbage-time touchdown by Manning makes the score look closer than the game actually was.
#2: Concussions!
You know how when you're really, really sick it's hard to even remember what it feels like to be healthy?
Even though it was only a few years ago, I cannot remember what it was like to watch a big hit in football and not immediately then think, "Wow, that guy's now got permanent, life-altering brain damage."
As Will Smith will tell you in a hard-to-get-over Nigerian accent, concussions are a big, big problem for the NFL. Players are retiring at a younger and younger age due to long-term health concerns (see: Calvin Johnson, the 49er's defense#), and safer sports like soccer and rugby are taking over the youth ranks because worried parents, like President Obama, don't want to see their 11-year-old get knocked out cold.
Plus, with tragic events like the deaths of Junior Seau and Chris Benoit still, ironically, fresh in our memories#, the last thing the NFL needed was for the real Nigerian doctor who Concussion was based on to tell ABC News that he is willing to "bet [his] medical license" that OJ Simpson is more likely than not suffering from CTE (which, above all else, would completely hypothetically alter OJ's hypothetical confession, If I Did It).
By the way, speaking of CTE, 87 out of 91 former NFL players tested positive for the brain disease in a recent study done by the nation's largest brain bank. The Seattle Seahawks can practice learning how to rugby tackle all they want, but either the concussions are going to keep mounting up until we reach a true breaking point or some unfortunate slot receiver is going to die on the field. Then there won't be enough advances in helmet safety technology or unnecessary roughness fines in the world to save Goodell's league.
#3: The Rams sticking St. Louis with a $129 Million Bill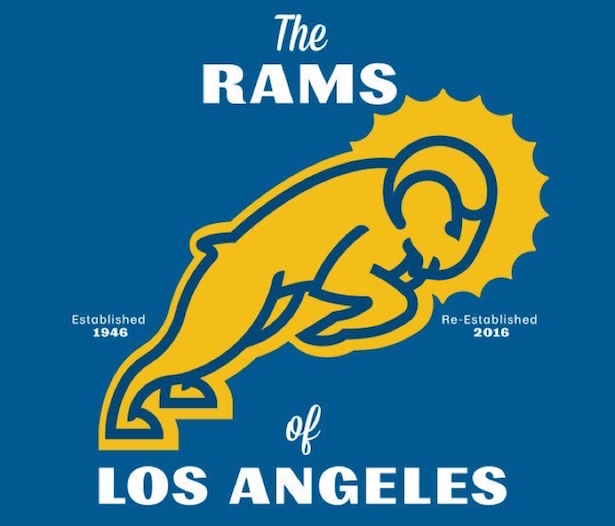 On January 12th, NFL owners voted to let the St. Louis Rams move to Los Angeles for the 2016 season and to build what will be, at a price tag of $3 billion, the NFL's biggest stadium in former-racetrack Inglewood, California#. However, while the Rams will be long gone in the Land of Angels, the city and county of St. Louis will still be thinking about the team at least once a year until 2021 – when they will have finally paid off the bonds sold to construct the Ram's former home, the Edward Jones Dome.
In 1995, the city of St. Louis was desperate to land an NFL team. So, in a wide-eyed effort to do whatever it took to make it happen, the city and county governments decided to bite the bullet on a 30-year loan for a new stadium that would cost $720 million. On top of that, they settled for a deal with the Rams in which the team would only pay $500,000 annually to play there.
As of early 2015, Missouri still owed $129 million for the stadium and pays $12 million towards that loan annually, split evenly between the City of St. Louis and St. Louis County.
City officials have been quick to note that they are currently searching for new tenants for year-round use and are still reviewing how much the loss will affect the area's finances. Meanwhile, their former owner – a Missouri native worth in excess of $6.3 billion – is slapping his knees in excitement and tearing up in interviews at the thought of getting to bring a team to LA.
Now that's what I call the St. Louis Blues!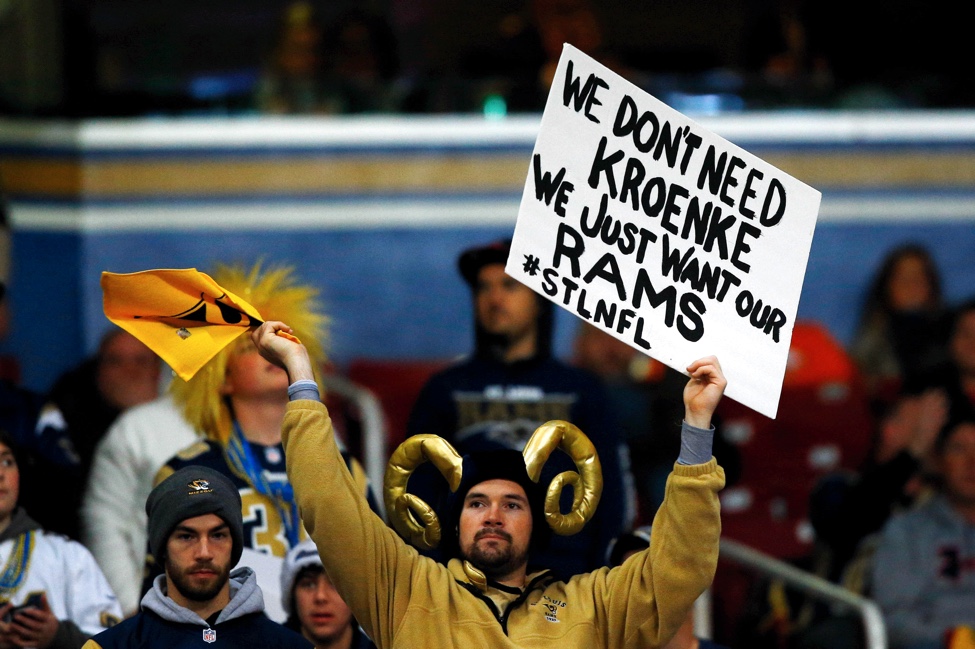 #4: Greg Hardy's Bed Full O' Guns
If any single storyline this year proved the Vibranium-esque invulnerability of the NFL shield, it's been the tale of Gregory McKarl Hardy.
Feel free to read all you can stomach about the disgrace of a situation that allows Greg Hardy to continue to make millions playing football, but the long and short of it is that Greg Hardy was found guilty of having done this to his ex-girlfriend, with zero substantial repercussions: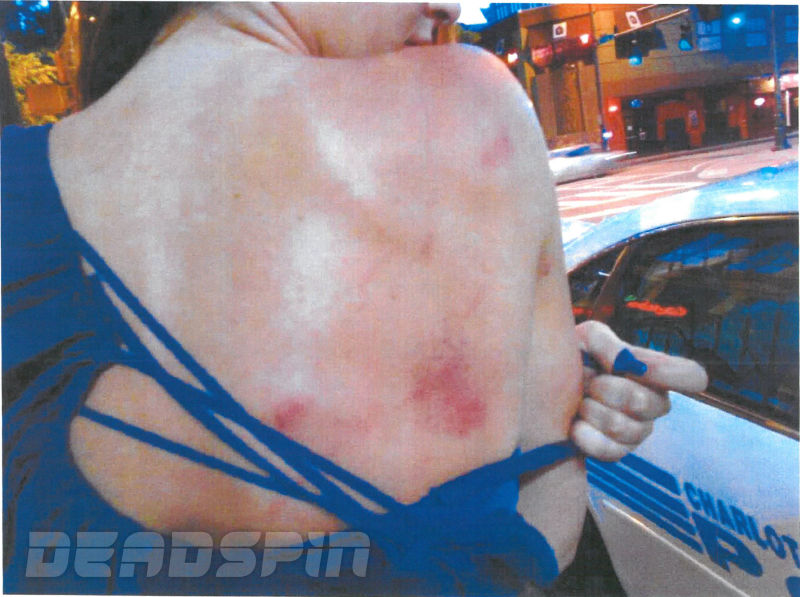 Thanks to some legal chicanery and an impotent NFL domestic abuse policy there is nothing legally stopping Greg Hardy from being allowed to play football; still, the fact that we as a collective NFL (*cough* Cowboys *cough*) fanbase allowed Jerry Jones to sign this asshole is downright depressing.
For what it's worth though, Jerry Jones' team is also currently rumored to sign "Johnny Football," who just last weekend had the Fort Worth police called on him because of a domestic incident at Texas Christian University – his second in two months.
It's just like, guys, why can't everyone just shut up and listen to Eli?
#5: The Washington Professional Football Team
Even though national public opinion polls consistently find that a majority of the general public support the team's continued use of the name Redskins, everyone except Dan Snyder seems to have accepted that it's only a matter of time before the Washington Professional Football changes its name to something like the Washington Warriors or Generals or Senators.
Until then, we're stuck having to awkwardly stare at our cellphones and pretend not to notice the protests led by Native American rights activists every time there's a game at FedEx Field…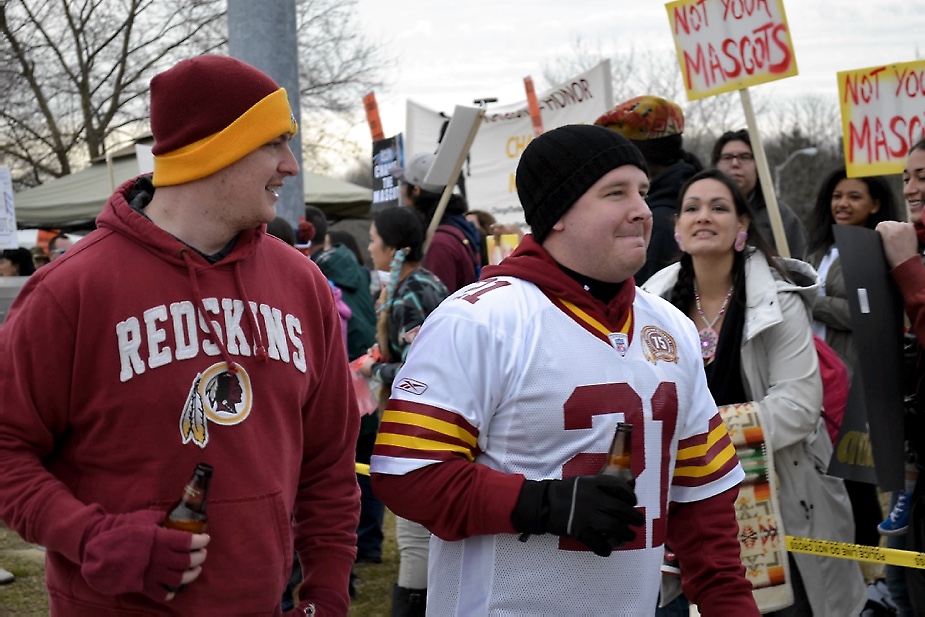 The past year saw a strong yet ultimately ineffectual case against the team involving trademarks and First Amendment complexities come and go with no real consequence, so it looks like this "matter of time" might ultimately take a lot longer than any of us ever expected.
In a letter dated May 23, 2014, team president Bruce Allen defended the team's position to Senator Harry Reid by stating that the name was originated by Native Americans to refer to themselves, that the logo was also designed and approved by Native American leaders, and that the vast majority of both Native Americans and the public do not find the name offensive.
Really though, he could have said it in a lot fewer words…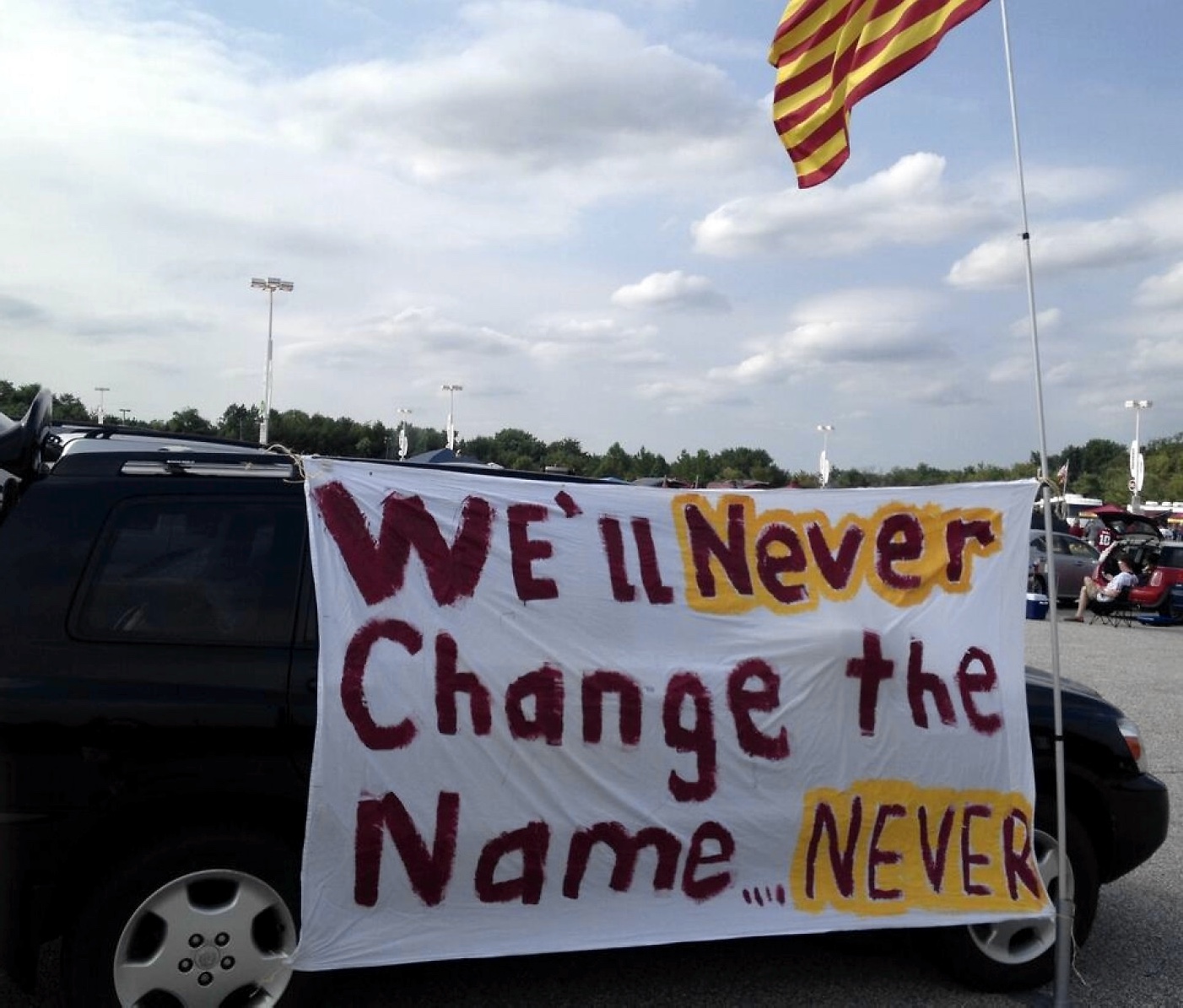 ***

Remember, Carolina by 8. And if you can get them at -5.5 or better, throw some money on it.
Submitted To Ca$h Money, Civil Rights, Football, Sports
Like what you read? Share it.
(That helps us.)
Love what you read? Patronize Bryce Rudow.
That helps us and the writer.
What is Patronizing? Learn more here.
---