A Debutante Interview with SHAED
---
---
For a majority of its existence The Walking Sticks was a duo composed of twin brothers Max and Spencer Ernst whose handful of indie folkish releases flew under most listeners' radars.
However, a few months ago, the brothers Ernst decided to add vocalist Chelsea Lee to the mix, injecting a new, buoyant energy to the group's latest releases, and the result has been nothing sort of alchemic — with The Walking Sticks' most recent single, "The News," their most gilded yet:
Only these handful of auric indie pop beasts haven't really been "Walking Sticks" songs…
Because honestly, ever since Chelsea Lee first stepped behind the mic, The Walking Sticks haven't really been The Walking Sticks; they've been the members of The Walking Sticks as fronted by emerging powerhouse pop singer and objectively attractive human Chelsea Lee, who totally changes both the sonic and visual dynamic of the group.
Fortunately, it looks like they've finally accepted that shimmering, synth-laden truth:
I know. It's almost too good. Like it was destined to be plastered on a Sweetlife poster or donning a "Summer's Hot New Artists" playlist that Spotify's ever-evolving algorithm curated just for you.
Though I guess that's kind of the point, right?
I had the chance to sit down with Max, Spencer, and Chelsea last week to talk about their new group SHAED (pronounced like shade), and throughout our conversation you could sense that this wasn't just some desultory rebrand for a band with a recently-evolved sound and lineup. For them, this was the start of something new and wonderful, and possibly very big. It takes a bold bit of self-awareness to know when to make that kind of artistic/marketing leap, but, to paraphrase the great philosopher De La Rocha#, what better place than in a city that is desperate to prove it can foster an emerging pop act and what better time than when the flirtatious tinges of spring have finally begun to crack our since-depressing weather apps?
In terms of the name's etymology the band has nailed down a PR-able line about them enjoying the dual meaning of the word shade ("how it can mean both like a shadow cast from the sun and the different shades of color"), but to assuage any fears this is yet another CHVRCHES situation, the unique spelling does have defendable literary origins: in The Wise Man's Fear — the second book of the sci-fi trilogy Kingkiller Chronicle, which the members are proud to admit they enjoy — a shaed is a type of cloak made out of shadows created with Fae magic. Anything that nerdy is really hard to call BS on.
As Chelsea was quick to defend, "We're not trying to be trendy and move the letters around; it's how it is in the book."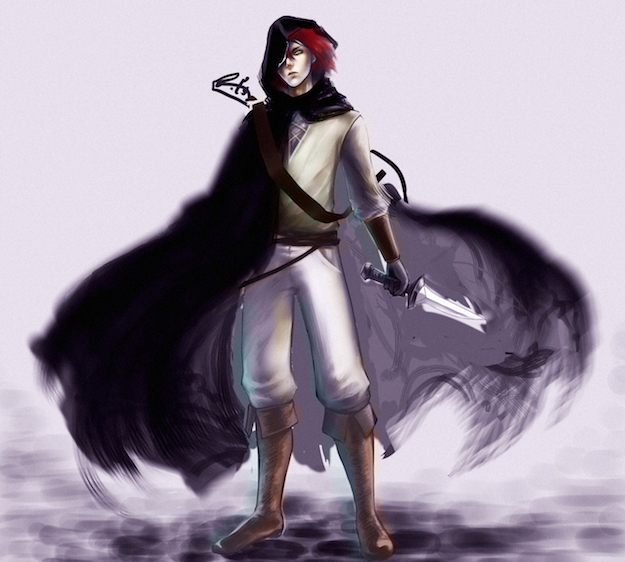 Nevertheless, after hearing some of SHAED's upcoming material, I don't think they'll be able to help it if they're trendy or not…
Here's a quick teaser of their upcoming single "Just Wanna See," which will be released via All Things Go on Friday:
That 15-seconds should give you a nice glimpse into the kind of weapons SHAED currently has in their arsenal.
As of our interview the band's already got five singles in the hopper, and the plan is to release them every month and a half or so. Max explains, "In 2015, I think we spent a lot of time recording new music and writing new music. This year, we just want to release as much music as we can and not necessarily make people wait for something like an official album."
That also means keeping it just the three of them for now. Undeterred by my suggestion observation that a major-label, capital-P Producer could add that extra layer of cavity-inducing saccharine irresistibility, they stressed that while they are open to collaborating with producers, they really enjoyed the process of building these new tracks themselves:
"We're trying to keep everything as DIY as possible right now. It's easier, it's more convenient. I mean, we have a studio in our basement, we can go in there and record a song for an hour or two weeks. We're not saying we never want to work with anyone else, but right now we're happy with how we're doing."
They do cite a new mixing engineer – Joe Benny of Secret Panda Society – with "taking everything up a notch in terms of sound," but it's obvious that there's a newfound confidence crackling within the members of SHAED. As we talk, recent (sold-out) gigs are revisited, future potential cross-country tours are pondered, tentative release dates are teased, evaluated, and teased again. There's the palpable feeling that this is, for at least these three musicians, the first step towards something really special.
"It's kind of inspiring to have this new name and have kind of a second chance to come out in this DC scene," Chelsea tells me as we finish up the interview.
"We've gotten really great responses as The Walking Sticks, but this is really exciting because it feels like a whole new chapter. It feels like a fresh start, you know?"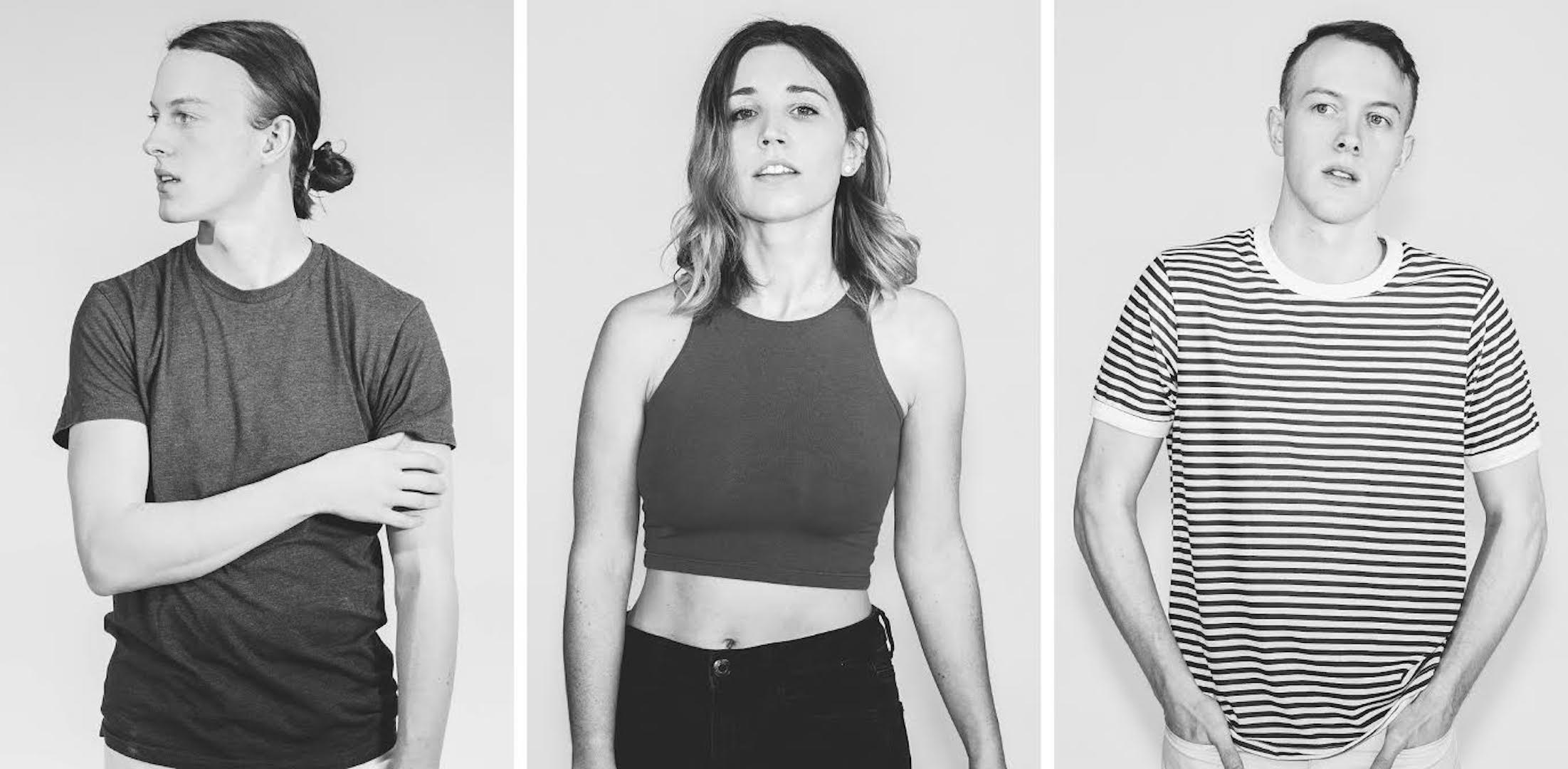 "Although we've really evolved to this point, having a new name just feels nice."
Submitted To Interviews, Music
Like what you read? Share it.
(That helps us.)
Love what you read? Patronize Bryce Rudow.
That helps us and the writer.
What is Patronizing? Learn more here.
---