'About Elly' is the latest slow-burning masterpiece from Iran's Asghar Farhadi
---
---
About Elly (Not Rated, 119 min.)
Director: Asghar Farhadi
Writer: Asghar Farhadi
Starring: Shahab Hosseini, Golshifteh Farhaani, Peyman Moaadi, Taraneh Alidoosti, Mani Haghighi
A
The films of Asghar Farhadi hinge on a small yet critical decision or event, the consequences of which ripple outward, like a pebble dropped into a pond. He's a diligent dramatist, setting up an ensemble of multifaceted characters and then slowly, methodically following the effects of that pivotal moment as they uncover the flaws, shames, and secrets of the assembled dramatis personae. Quick tempers spawn transgressions, which metastasize into searing domestic tragedy.
Farhadi's films achieve another layer of genius by consistently suffusing these humanistic morality plays with commentary on the national character of his native Iran, the actions and reactions frequently dictated by class frictions and the gender norms of the Muslim way of life. His films aim for classic status and nail that mark with room to spare; there's a Great Iranian Novel out there, and Farhadi's already directed it.
A few times over, actually. About Elly arrives in American theaters with five features already under Farhadi's belt, all of them arguably masterpieces. Most recently, his lacerating dramas A Separation and The Past have earned Farhadi international recognition and a rightly deserved slew of awards. But Elly's journey to theaters has been a long and imperiled one. After winning Farhadi the Silver Bear award for directing at the Berlin Film Festival in 2009, the film floated around in distribution purgatory for over half a decade, finally getting a push into stateside arthouses courtesy of Cinema Guild. To say the protracted wait was worth it is a gross understatement; whatever audiences have done to deserve the recent white-hot streak from Iran's finest filmmaker, it cannot have possibly been enough.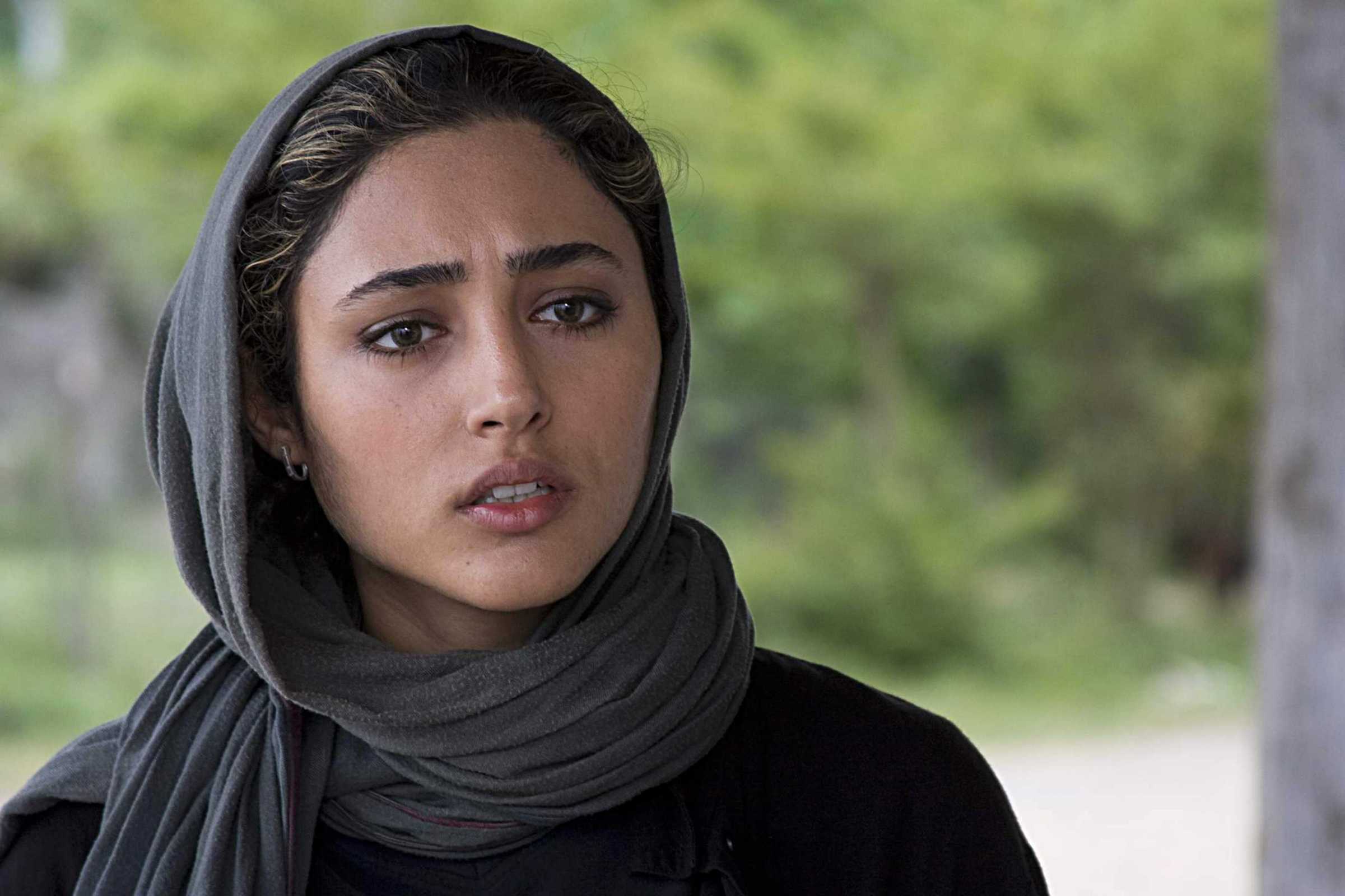 About Elly begins inconspicuously, delicately setting up character dynamics that will be enflamed and tested by the events to come. Three middle-class couples make a getaway for a long weekend at a beachfront idyll, with Sepideh (Golshifteh Farahani) inviting two crucial extra guests to tag along: Elly (Taraneh Alidoosti), her daughter's kindergarten teacher, and Ahmad (Shahab Hosseini), a freshly divorced friend who's just returned from Germany. Farhadi makes Sepideh's matchmaker ulterior motives pretty transparent; when the beach property's owner tells them she's all booked up for the weekend, Sepideh's lie that Ahmad and Elly are newlyweds on their honeymoon doesn't only circumvent Iran's harsh regulations on unmarried couples traveling together, and it doesn't only get them relegated to a dilapidated second-string beach house. # It nudges Ahmad and Elly closer towards one another, and it doesn't take much more of Sepideh's magic for them to start to hit it off.
But soon, a Thing happens, and then another Thing happens, neither of which would be fair to reveal in a review, but they amount to Elly's disappearance and the handful of specific, intriguing traces that she's left. The scramble to make sense of what's happened sets About Elly on a 90-degree angle, with the person-to-person dramatics taking the shape of a whodunit in which the real mystery is the identity of the party to whom it was dun.
Ultimately, however, this mystery's slightly left of the point. Farhadi turns the beach villa into a pressure cooker that amplifies characters' mistakes, triggering more animosity between the assembled parties. Everyone gets a few earnest and subtle character beats. Peyman Moaadi makes the most of his time to shine; after delivering an arresting tour de force in 2011's A Separation, Moaadi still flexes every bit of his muscular energy as an actor. There's violence and vulnerability in his rage-choked reaction when he fears misfortune has befallen his precious son. He's got the thunderous power and bruised sensitivity of one of the screen idols of old, in the tradition of Toshiro Mifune or Marlon Brando.
There's simplicity and complexity in Farhadi's storytelling. The shifting temperatures between characters feel so organic — inevitable, even — that they convincingly pass as real life, but Farhadi's carefully scripted his dramas down to the smallest element. An errant look, a poorly-chosen phrase, a white lie — these are enough to disrupt the entire pond.
Like what you read? Share it.
(That helps us.)
Love what you read? Patronize Charles Bramesco.
That helps us and the writer.
What is Patronizing? Learn more here.
---