Business Cards are Lame, So We Made Trading Cards Instead
---
---
When the subject of getting business cards printed came up, I was immediately turned off by the idea of going the traditional route and slapping our logo, job titles, and contact info on a 3.5 x 2 inch piece of paper. I felt Random Nerds deserved better and our company should have something that represents our culture. In other words, I didn't want to print something crappy for the sake of conforming to a dated social norm.#
So, without further ado, please take a look (and be immensely jealous of) the trading card-style business cards we produced with Friendly Design Co. and Jamie Noguchi.
***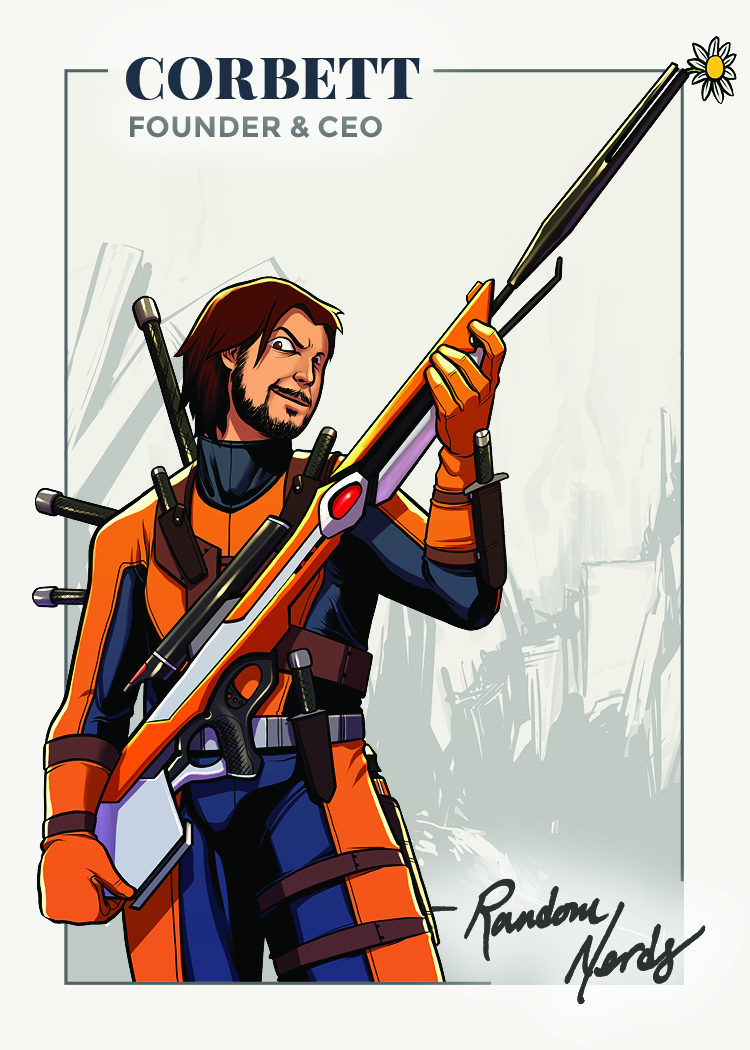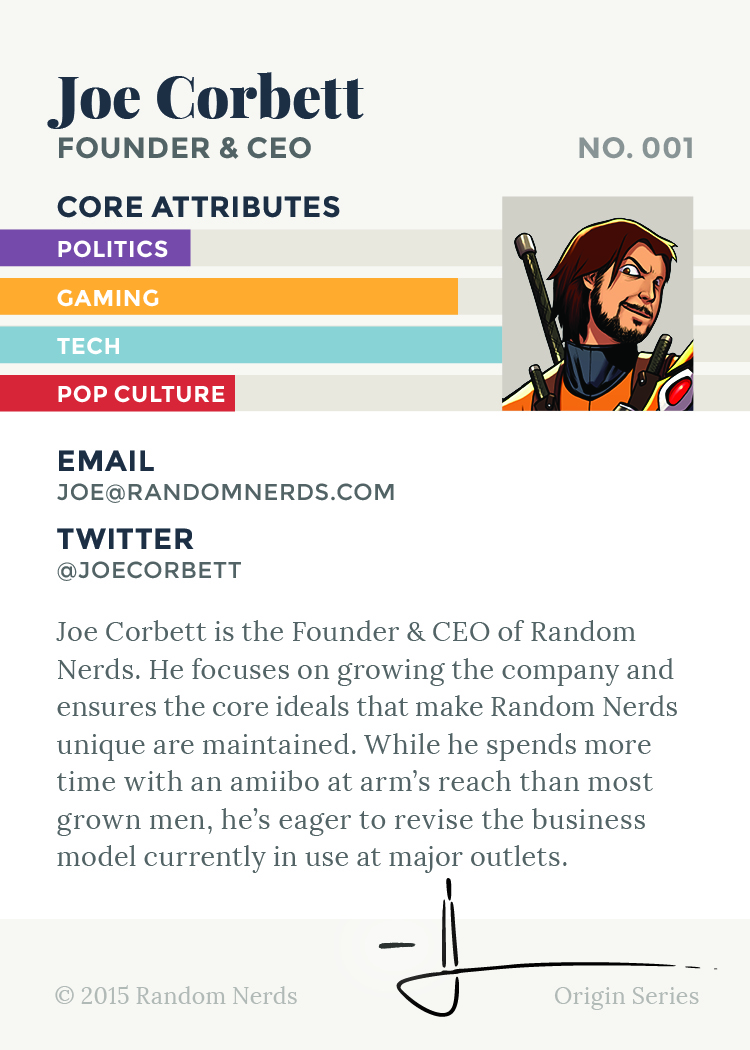 I was pretty blunt about it: I wanted to be Deadpool. Aside from the horribly disfigured face, I can really relate to him and his antihero attitude. Plus he's freakin' hilarious.#

---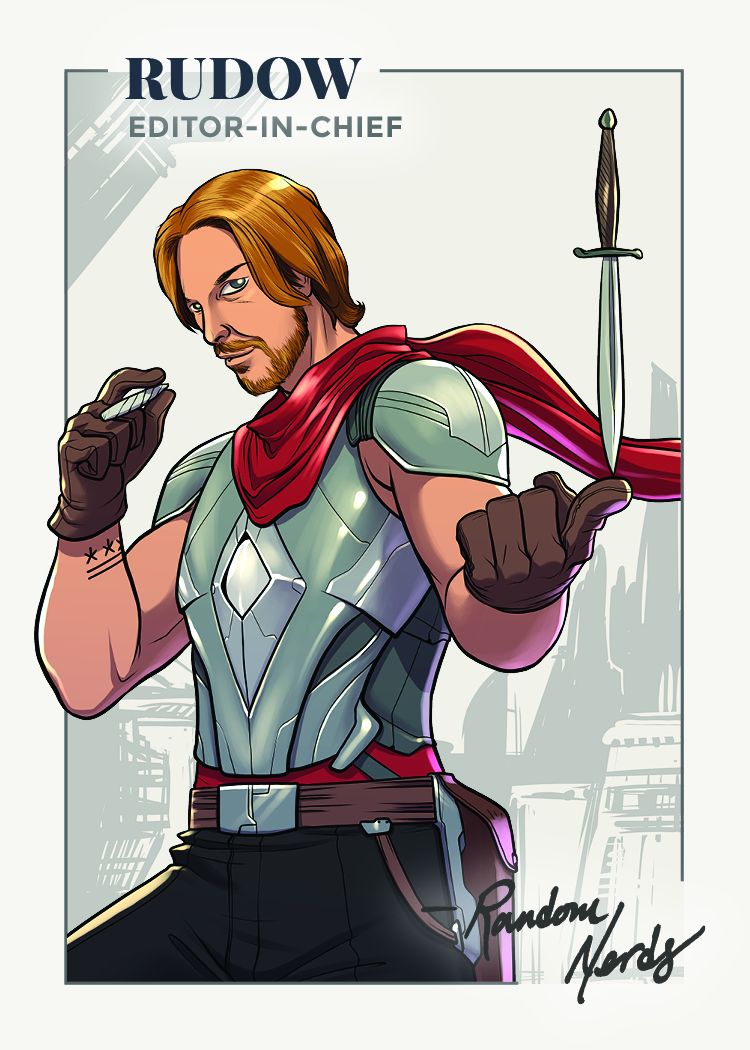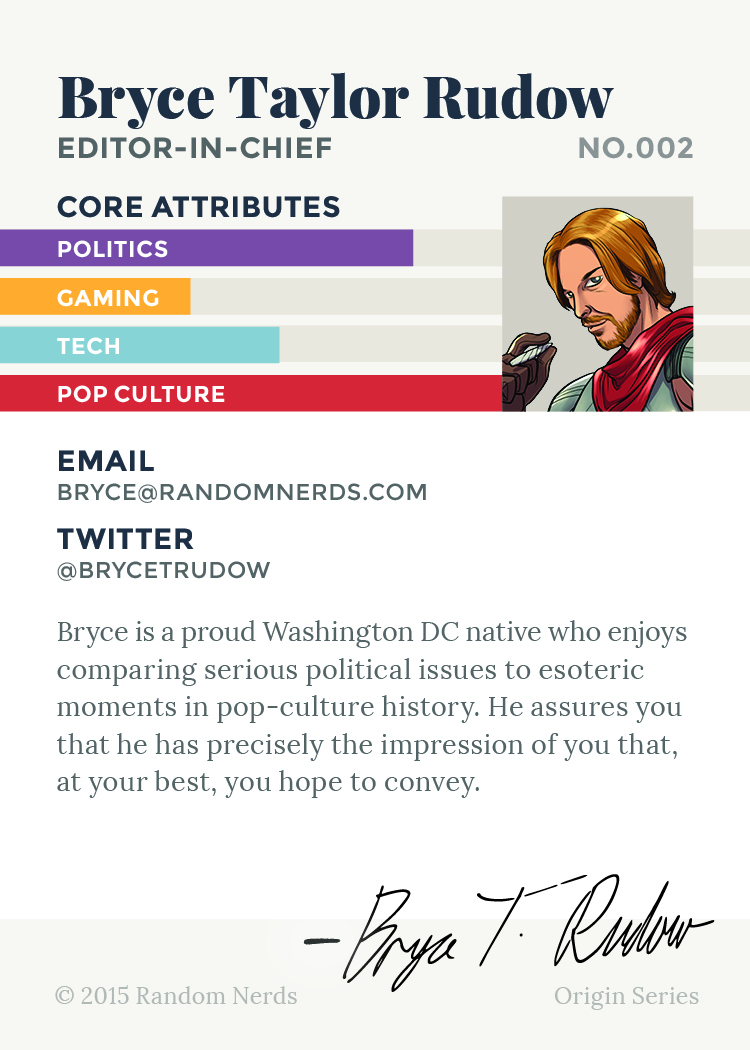 Bryce may have the flowing gold locks of an Asgardian prince, but there's just a bit of The Comedian's practiced cynicism getting repressed there too.#

---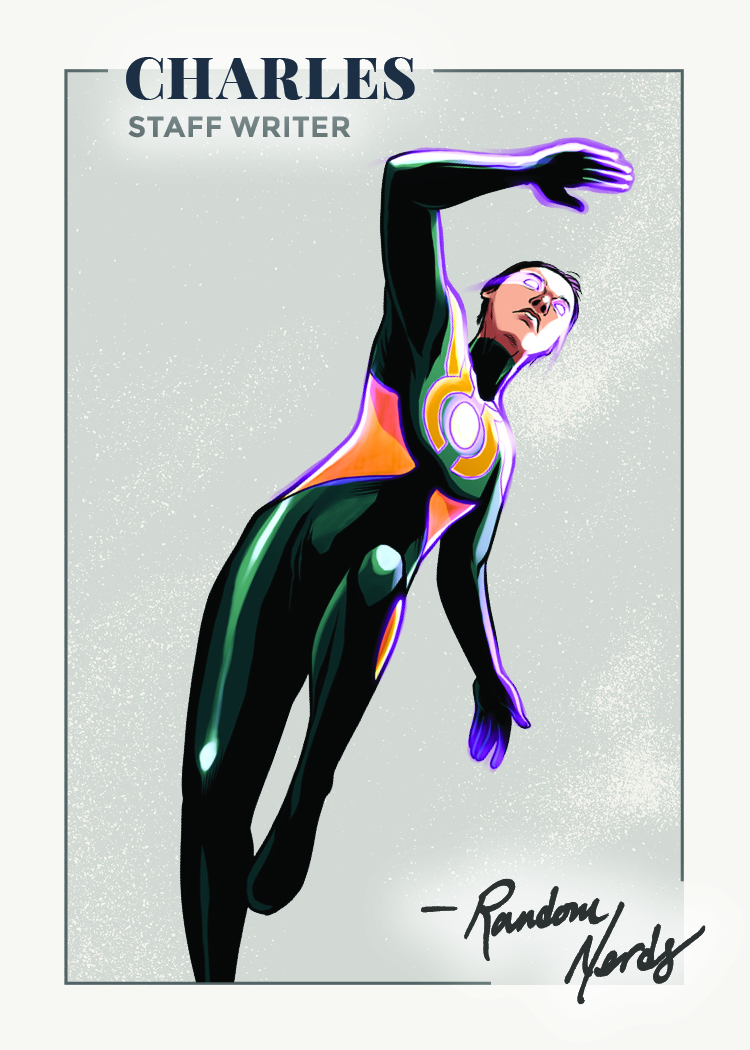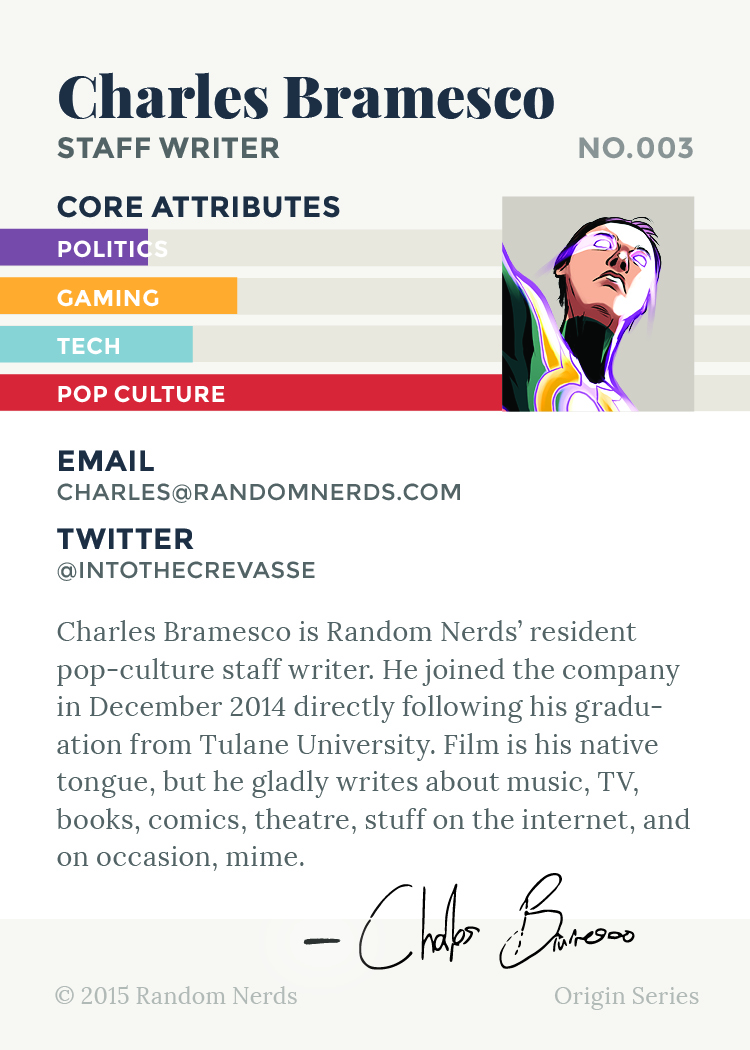 As one of our nerdiest nerds, Charles wanted to look more agile than strong. He gets by on his wits and telekinetic powers instead of muscles. Also, he's a pretty big fan of the Black Bolt.#
***
I hope you enjoyed the origin series of the Random Nerds team business trading cards, and you can bet your ass we're 'man' enough to release a Hawkeye Initiative series in the future. Stay nerdy, everyone.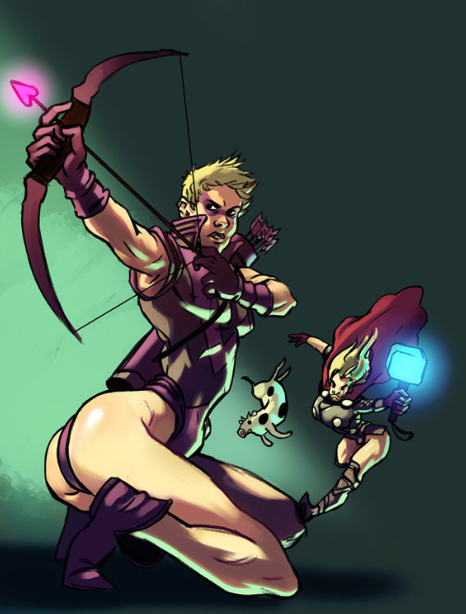 Submitted To Trading Cards
Like what you read? Share it.
(That helps us.)
Love what you read? Patronize Joe Corbett.
That helps us and the writer.
What is Patronizing? Learn more here.
---