'Clueless' Saved the Teen Movie
---
---
Since James Dean's red jacket first caught eyes in Rebel Without a Cause, teen movies have experienced valleys and peaks. The 1980s were the original golden age — a sublime period of fascination with the youth experience. During the second half of 1982, both The Last American Virgin and Fast Times at Ridgemont High were released, the latter blowing up on the strength of writer Cameron Crowe essentially living the plot to Never Been Kissed IRL.# Subsequently, studios took note of the response (Valley Girl and Risky Business followed in 1983), then John Hughes hit his pivotal hot streak.
No auteur has received higher praise for depicting the lives of suburban teenagers in the 1980s than Hughes. After capturing the angst of forgotten middle children everywhere with Sixteen Candles, he had a creative hand in a series of genre (and generation) definers including The Breakfast Club, Weird Science, Pretty in Pink, and Ferris Bueller's Day Off. Although Hughes moved on to other themes towards the decade's close, the torch was retrieved and taken in directions ranging from the campy (License to Drive) to the darkly satirical (Heathers).
But as the Berlin Wall fell, so did interest in teen films.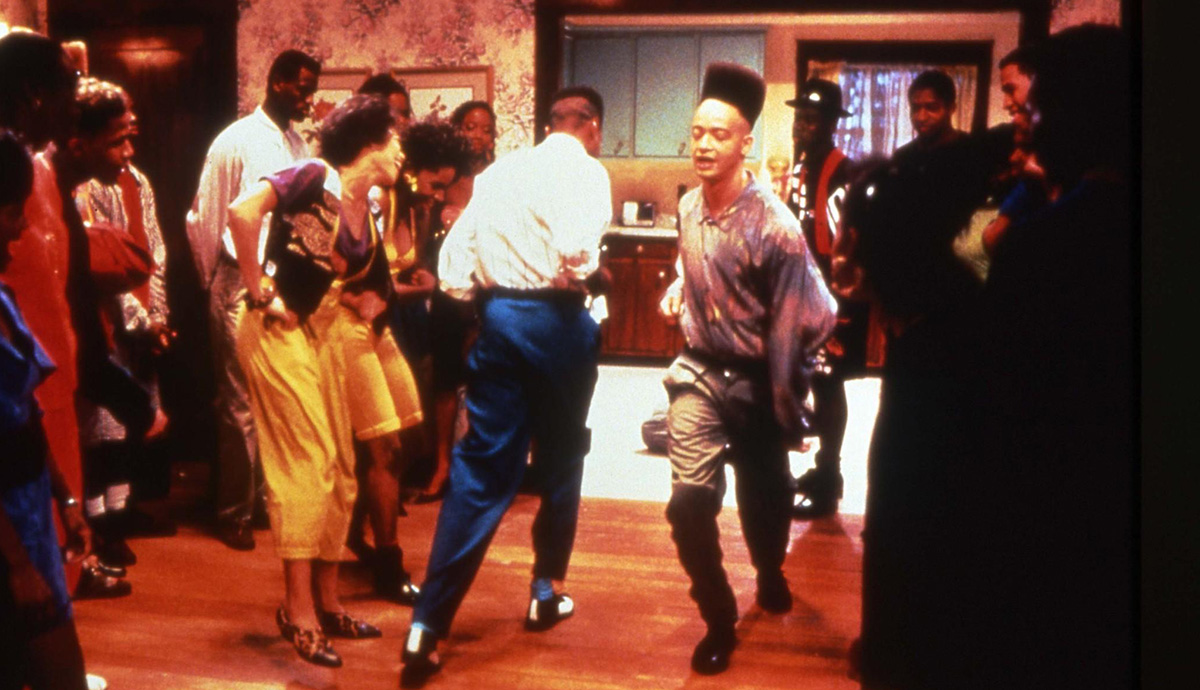 The production of teen movies slowed during the early 1990s, though the shine from a few diamonds in that rough still endures. House Party is iconic for its representation of a time when kids had fun unconcerned with sharing the experience on social media. Cult classic Pump Up the Volume is an early portrayal of how otherwise shy kids use certain platforms to build over-the-top personas (in this case, radio; if the film were set in 2015, Twitter and Instagram would be the methods of choice). Encino Man was somewhat amusing despite being preposterous, and Buffy the Vampire Slayer was popular enough to inspire a television series later in the decade. Dazed and Confused, released in 1993, is one of the most celebrated representations of the teenage existence to date, but it relies on a prior generation's coming of age story and takes place during a more transitional period in American culture.
By 1995, in sharp contrast to the middle of the previous decade, teen movies had been rendered all but irrelevant.
Then, on July 19th, Clueless was released.
Clueless was the product of writer and director Amy Heckerling's decision to revisit the realm she left a dent in with Fast Times at Ridgemont High. Adapting Jane Austen's Emma to fit the broad universe of the '90s teenager, Heckerling took Cher Horowitz from calculated-yet-well-intentioned material girl to someone who, over the course of one school year, learned to use her persuasive charm to help others.
With inspiring dialogue, beguilingly mature humor, and timeless cinematic moments, this industry game-changer completely replenished the genre's evaporated energy.
The crux of Dazed and Confused's praise rests on how Richard Linklater laid the freedom and allure of being a teenager during the '70s over a brilliant soundtrack. Clueless, on the other hand, targeted the MTV generation. Heckerling peppered it with sly one-liners#, well-placed pop culture nods#, and hilarious exaggerations# to frame the experience of the '90s teen. Just after Elton mentions leaving his Cranberries CD on the quad, an epiphany strikes Travis: his children will view Nine Inch Nails the way he does the Rolling Stones. Dionne jokes that the virginal Cher is saving herself for Luke Perry, and she eventually (and erroneously) offers herself to Christian, who looks like Perry's former Beverly Hills, 90210 castmate, Jason Priestley.
This collection of affluent teenagers spoke with refreshing, highly mimicable prose. Unlike similar films of that time, their banter was quick, witty, and distinctly adult repartee. Tai, upon hearing Murray's explanation for why he refers to Dionne as "woman" out of affection, even notes that they "talk like grown-ups." And because the characters weren't merely vapid brats, audiences developed a static cling to their slang that's spanned two decades.#
A 16-year-old girl's position as Clueless' narrator undoubtedly shaped the film's perspective (No Doubt's "Just a Girl" is playing at two minutes in), but its scope was never limited to that demographic. As Roger Ebert explained, the clever writing lured a much larger audience:
The movie is aimed at teenagers, but like all good comedies, it will appeal to anyone who has a sense of humor and an ear for the ironic.

Heckerling walks a fine line between satire and put-on, but she finds it, and her dialogue could be anthologized.
Being a Beverly Hills teenager wasn't a requisite for understanding the characters, or relating to their experiences. Cher's privilege played a role in her belief that she could manipulate every situation to her liking, but everyone knows a Cher, whether she wears Alexander McQueen or shops at Forever 21. Furthermore, everyone knows someone tangled in a passionate, dysfunctional relationship like Dionne and Murray. We've all witnessed someone switch up their style, start acting brand new, and become the monster to Cher's Dr. Frankenstein as Tai does.
While Clueless' popularity was built, in part, on relatability, it's the scenes we still love in 2015 that anchor its lasting acclaim.
From the opening montage showing super-rich kids with nothing but loose ends# to the Knicks vs. Heat-esque battle for the bouquet in the closing scene, compelling moments permeate Clueless. Party scenes are staples of teen cinema, and the game of suck and blow, "Rollin' With My Homies"#, and Tai taking a shoe to the head help make the party in The Valley one for the cinematic record books.
However, as much as I enjoy the juvenile theatrics of Dionne and Murray's confrontation over his freshly-shorn head and finding out what a douchebag Elton is, the freeway scene is my favorite moment.
Murray ridiculing Cher and Dionne's obliviousness to Christian's sexuality is immature in hindsight, but I memorized each line long before I knew who Oscar Wilde was.

Others were able to take something similar away from the film, hence why it flipped a $12 million budget into $56 million at the box office.
That success triggered renewed interest in making movies about teenagers.
"Follow the leader" is one of the entertainment industry's favorite games. Once someone sticks a landing, everyone wants to imitate it. So when consumer dollars proved that Clueless was worth the running time and budget, teen movies experienced a renaissance during the second half of the '90s.
The Craft leaned on what The Lost Boys did nearly a decade earlier, and Scream paid homage to the horror flicks of old. The return of teen slasher movies constituted the I Know What You Did Last Summer films, and Clueless' method of dropping older source material in the '90s became a formula that inspired the updated Romeo + Juliet, and creation of She's All That, 10 Things I Hate About You, and revamped take on Dangerous Liaisons and Valmont, Cruel Intentions. Whenever you wait for Preston to chase after Amanda in Can't Hardly Wait, feel the defiance of Johnny Moxon's stand against Coach Kilmer in Varsity Blues, or laugh at Jim fucking a baked good in American Pie, thank Amy Heckerling for Clueless.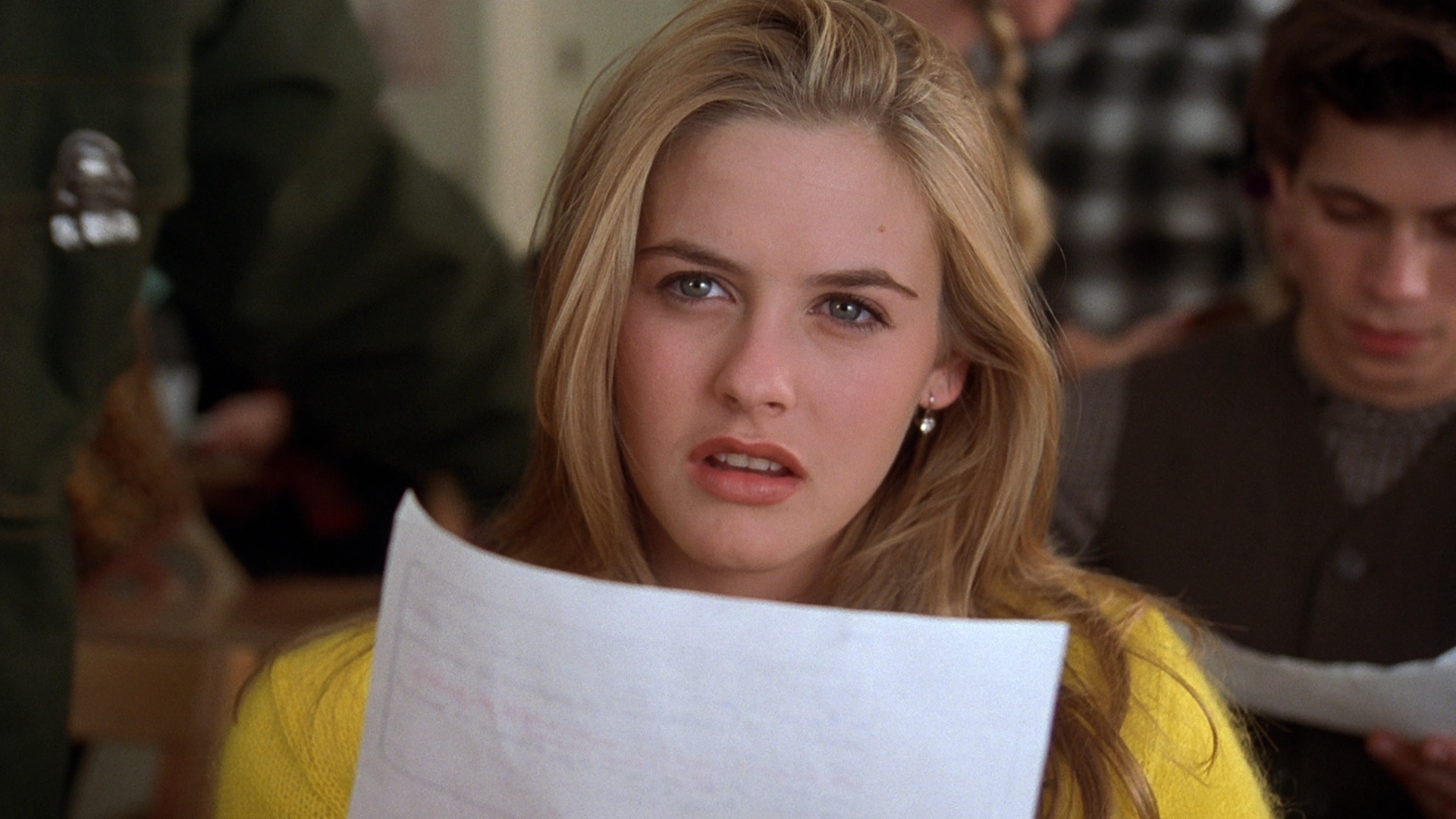 In retrospect, Clueless proved a lot. It was evidence that Alicia Silverstone was more than a Lolita figure#, and a preview of Paul Rudd's unassuming leading-man potential. But well beyond that, its impact resuscitated an entire category of cinema, even seeping into the millennium. Before your fury at Iggy Azalea's Clueless-aping "Fancy" video returns, remember that the film paved the way for another that's homogenous in influence. "Ugh, as if" preceded "You can't sit with us," so Mean Girls likely wouldn't have been greenlit if Clueless hadn't laid the foundation nine years prior. Like Cher, Cady Heron benefitted from a humbling school year, and like Clueless, Mean Girls also developed a loyal male fanbase.
When Clueless inevitably airs on MTV or VH1 this weekend and everyone from your best friend to your weed dealer is watching, remember the trails it blazed for every teen-centric movie made after 1995.
Submitted To Film
Like what you read? Share it.
(That helps us.)
Love what you read? Patronize Julian Kimble.
That helps us and the writer.
What is Patronizing? Learn more here.
---