Death of an Ad Man: Adidas is wisely investing in being on the right side of history
---
---
Welcome to Death of an Ad Man, where we celebrate the industry Stephen Leacock once described as "a judicious mixture of flattery and threats."
***
When the school board for Goshen Middle School and Goshen High School in Indiana voted to retire the Goshen Redskins mascot, High School Athletic Director Larry Kissinger estimated that the cost of rebranding would total around $30,000. That's a pretty spicy budgetary meatball.
Fortunately, Adidas is now here to help schools like Goshen that don't want to have racial slurs branded across their student athletes.
In a statement released earlier this week, the German company announced that they will lead a nationwide voluntary initiative for high schools who want to change mascot names and identities. Adidas will offer its design resources to any high school in America that wants to change their logo or mascot from potentially harmful Native American imagery or symbolism, and the company has even promised to provide financial assistance to schools who want to change their identity to ensure the transition is not cost prohibitive.
In other words, they're investing in being on the right side of history.
When our grandkids are scrolling through their history wiki textbooks decades from now, people like Dan Snyder# who have tried to defend the use of offensive team names are going to look like even bigger assholes than they do in 2015. Even if this isn't exactly a timely move — all the way back in 2005 the NCAA threatened sanctions against schools that didn't change Native American team names#, and progressive states like Oregon and California have recently enacted legislative action that goes after team names and mascots at even the high school level — considering there are still ~2,000 schools nationwide that have Native American mascots, that's a lot of potential future Adidas superfans we're talking about.
And you have to hand it to the Adidas marketing/PR team for how they rolled this one out.
Adidas announced the initiative in conjunction with the White House Tribal Nations Conference Thursday in Washington D.C., getting a ringing endorsement from none other than the leader of the free world in the process: "They have really come up with a smart, creative approach, which is to say, alright, if we can't get states to pass laws to prohibit these mascots, then how can we incentivize schools to think differently?" Obama said Thursday at the conference.
Plus, in a move that Adidas' marketing team could have only dreamed about, he even added, "I don't know if Adidas made the same offer to a certain NFL team here in Washington, but they might want to think about that as well."
That little Presidential dig all but begged for a response from the Washington Professional Football Team, which led to this tone-deaf response from the Washington Football Team's perpetually terrible PR team, and which only helped Adidas get even more exposure:
The hypocrisy of changing names at the high school level of play and continuing to profit off of professional like-named teams is absurd. Adidas makes hundreds of millions of dollars selling uniforms to teams like the Chicago Blackhawks and the Golden State Warriors, while profiting off sales of fan apparel for the Cleveland Indians, Florida State Seminoles, Atlanta Braves and many other like-named teams.
Adidas Group executive board member Eric Liedtke may have gone a little overboard when he compared the new initiative to "Jesse Owens at the 1936," "Jackie Robinson breaking the color barrier," and when "Billie Jean King ignited a women's movement," but this is undoubtedly a smart, bold move made by a company who needed to do something after just recently losing the #2 spot in the industry to relative newcomers Under Armour. Maria Culp, an Adidas spokewoman, would also like to highlight that while the mascot announcement applies to high schools, the company is "more than willing" to work with any college willing to make a similar switch.
You see, they only have 24% of that market share, though that may be in part because they're the ones responsible for these Jayhawkstrocities…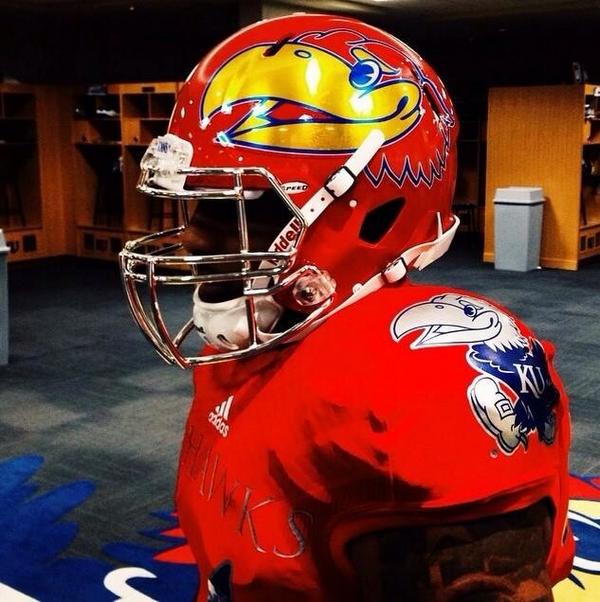 Still, hats off to Adidas for wisely bankrolling a good cause that is all but inevitably coming to pass.
Washington Post reported that Oneida Indian Nation leader Ray Halbritter praised the initiative by saying, "Adidas clearly understands that this issue is about picking which side are you on. They are choosing to be on the side of inclusivity and mutual respect and have set the bar for other businesses to follow." But Adidas also clearly understands that this is the side that the future apparel and sneaker buyers of America also happen to be standing on.
In other words courtesy of Bob Dorfman, executive creative director for Baker Street Advertising :
This is a win-win for Adidas. Yes, it may cost them money and resources, but it shows their dedication toward a worthwhile cause, builds goodwill and a favorable impression among young athletes, and further spreads their stripes into the lucrative and growing high school sports market.
So kudos Adidas; may your wise investment pay you many dividends.
Now just promise that none of these future inoffensive uniform designs will involve a heavy use of neon camouflage, okay?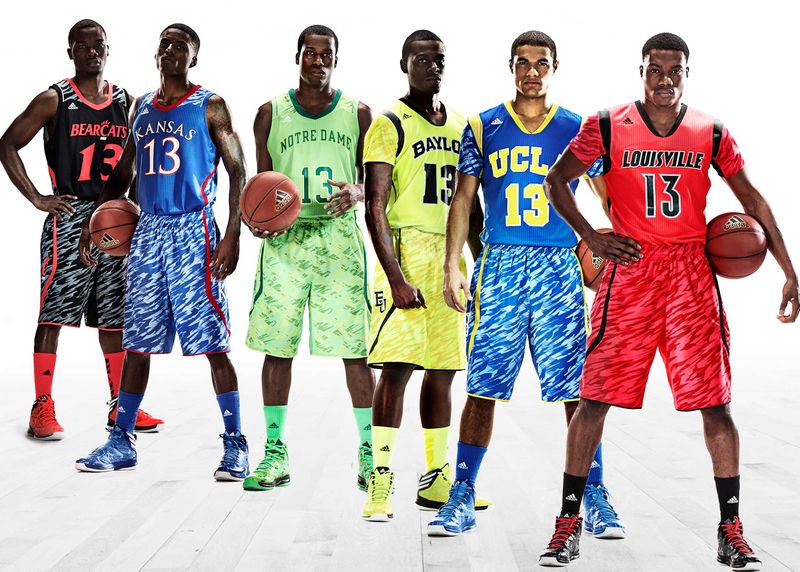 Submitted To Death of an Ad Man, Football, Sports
Like what you read? Share it.
(That helps us.)
Love what you read? Patronize Bryce Rudow.
That helps us and the writer.
What is Patronizing? Learn more here.
---