Getting a Grip on The Knuckleball
---
---
There is nothing in team sports quite like the knuckleball…
In no other sport is there a specialized skill, mastered by only a few players, which seems to run contrary to every accepted tenet of that position.
Advanced concepts like mixing speeds and eye levels, varying pitch selections, and keeping a consistent motion aside, the two main skills any major league pitcher not named Greg Maddux needs to be successful are velocity and control. Knuckleballers, by definition, have neither. Tim Wakefield's average knuckleball velocity, according to FanGraphs, was an even 66 MPH, while 2012 Cy Young Award winner R.A. Dickey throws an unusually hard knuckleball that averages 76 MPH and tops out around 83.
In comparison, the average velocity of a fastball in the majors is a hair above 92 MPH…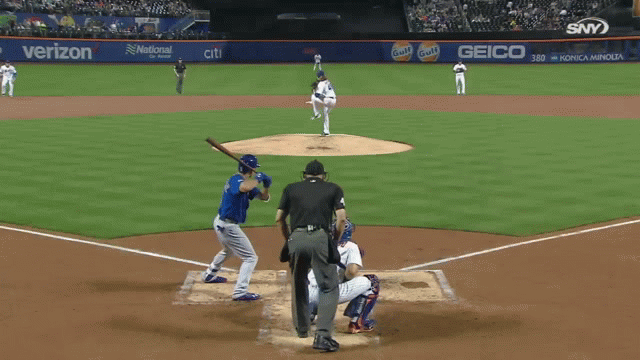 The knuckleball's appeal stems from a myriad of sources, not least of which is the age-old sports' fans cry of I could do that! Anybody who's played a game of catch has fooled around with a slow-floating, slow-spinning knuckler, hoping to achieve the dips and dives that have flummoxed so many millionaires in the MLB. Once every twenty throws or so, the ball will come out just right, the seams latching onto the air like a kite, and a late plummet or juke sideways will elicit a sort of half-surprised, half-"told-you-so!" exclamation.
That's to say nothing of the sorcery of a wiffle ball knuckler#.
In a sense, it's the pitch that brings us inherently back to our childhoods. The ball seems to sit on the wind, barely moving and ripe for the plucking. While it's not quite teed up, it conjures visions of the earliest of "coach-pitch" little leagues, where balls are lobbed in for the express purpose of being contacted by pint-sized sluggers.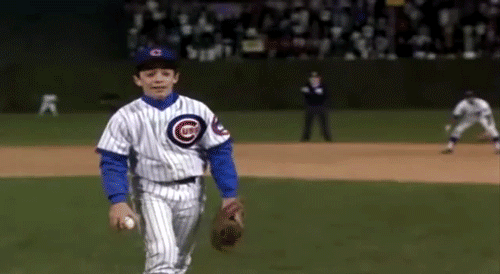 With its conflicting origin stories, it feels transported from baseball's murky past; back when pitchers were loading up balls with dip spit and shoe polish and God knows what other substances to get a little more swerve on 'em. Impossible for pitching coaches to truly assess, it's one of the last holdovers from a time when the best logic was Leave him in there, he'll figure it out. And while almost every aspect of the game has changed around them, even today's knuckleballers share a distinctive, enduring trait with those pioneering pitchers from the dead-ball era: incredible longevity.
The record for number of innings pitched in a season is an astounding 680, from a chap named Will White in 1879. The top 104 players in this category all played in the 1800s, and the top 273 players in this category all played in the dead-ball era. Once you get to the modern era though, it doesn't take long to find famed knuckleballer Phil Niekro# – his 1978 and '79 seasons of 330+ innings put him 414th and 462nd on the list (and 14th and 19th in the modern era). Hoyt Wilhelm, the so-called Grand Poobah of the knuckleball fraternity, ignored those who repeatedly told him to drop the pitch he developed while in high school; utilizing it until he retired at nearly 50-years-old and finishing his career 46th all-time in career ERA, with a 2.52.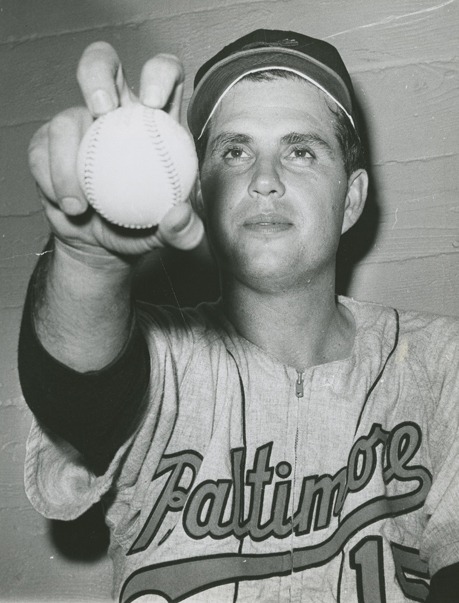 For a more recent version of this phenomenon, look at Steven Wright's season thus far. The Red Sox knuckleballer is tied for the major league lead in complete games with 4 (along with Jonny Cueto and Chris Sale), and is eighth in innings pitched with 146.2.
And, like many of those in the Knuckleballer Fraternity, Wright was inducted seemingly by chance.
After being drafted by Cleveland as a traditional pitcher and failing to fulfill his potential, Wright fooled around with a knuckleball in an effort to stick around. Rob Bradford chronicled the story of his rise with the Red Sox in this fascinating piece, but the most interesting nugget is that a Boston scout wouldn't have known what to look for had he not attended a seminar with Sox knuckleballing legend Tim Wakefield.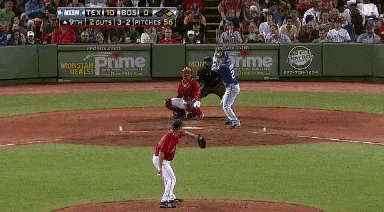 Wakefield himself started as a first baseman, but after being told he'd never even reach Triple A with his skills he developed a knuckleball in an effort to make the big leagues that way. And it worked, briefly. Wake was a key part of the Pirates' 1992 run to the NLCS, outdueling Braves' ace Tom Glavine by throwing complete games in both Game Three and Six of the series. The next year, however, his control deserted him, and he was released less than three years later.
Redemption came quickly in the form of the Red Sox, but like many other knuckleballers, salvation only came at the behest of someone already in the fraternity – in this case, brothers Joe and Phil Niekro:
Boston scooped up Wakefield less than a week after being released and immediately handed him over to the Niekros for summer classes in Knuckler 101.
He'd go on to have a legendary career in Boston, winning two World Series and becoming the Red Sox all-time leader in innings pitched. Currently, Wakefield is third all-time in team history in wins (behind Cy Young and Roger Clemens), and at the time of his retirement in 2011 he was the oldest active player in the majors – at 45 years old:
Look through any knuckleballer's backstory and you'll find these kinds of anecdotes. 2012 Cy Young award winner R.A. Dickey was seen as a can't-miss prospect, struggled, and enlisted the help of none other than Wake (along with Phil Niekro and Charlie Hough) to perfect his signature pitch.
After he won the coveted pitching crown, the only phone call he took was from Niekro.
Because of the unique nature of the sport itself – baseball is nothing but three hours of one-on-one battles – pitchers are incentivized to develop any skill they can to deceive the hitter, so in a way the knuckleball is no different than the corkscrewing windups of Luis Tiant# or Fernando Valenzuela or the potentially illegal crow hop of J.A. Happ#. But really, the knuckleball stands alone.
Its closest counterpart in team sports is probably the Panenka – a method of taking a penalty kick in soccer where the player gently lofts the ball down the center of the goal, assuming that the keeper will choose one side of the net and dive that way in an attempt to stop a traditional penalty – but even the Panenka relies on surprise. If the keeper knows the shooter has a history of trying Panenkas, they'll be on the lookout for one; and there's nothing more embarrassing for a Panenka taker than being outfoxed by a motionless keeper, who gently corrals the shot as a mother would a child#.
No, the knuckleball is entirely unique. It floats up there, an identified, unspinning object, seemingly in slow motion, daring the batters to twist themselves into a pretzel and knock it to the moon.
Until, at the last moment, it (hopefully) darts down, or up, or around the bat and (hopefully) into the catcher's comically oversized pie plate…
Like what you read? Share it.
(That helps us.)
Love what you read? Patronize Robbie Vogel.
That helps us and the writer.
What is Patronizing? Learn more here.
---