Hard LEMONADE: A guide to the best takes on Beyonce's latest
---
---
On April 23, Lemonade, the sixth studio album by Beyoncé, was released unto the world via a one-hour "visual album" aired on HBO. TIDAL described the concept of the album as "every woman's journey of self-knowledge and healing," and in the few days since, it appears every woman and man with access to WordPress has taken that journey along with her.
However, no one has time to read all the reviews, thinkpieces, blogposts, and Twitter rants out there, so I (with help from the Some Songs Considered team) have tried to organize them in some sort of formation…
ON THE ALBUM
…As a Whole
Carrie Battan of the The New Yorker's "Beyoncé's Lemonade Is a Revelation of Spirit" is as solid an album review/analysis you're going to find:
"And yet Lemonade is not so simple as a tale of a woman scorned. At some point the project turns away from Jay Z and toward the broken marriage between Beyoncé's parents, making you wonder whether she was talking about her mother and father the whole time.

She builds a striking image of marital strife as familial heritage, refers to her father's arms around her mother's neck, and presents footage of both herself and her daughter, Blue Ivy, with her father, Matthew Knowles. "My daddy warned me about men like you," she says, drawing a complicated line of pain and distrust that bridges generations."
Collin Robinson of StereoGum's "A Queen Bleeds: Beyoncé's Transcending Emotion On Lemonade" is quite solid too.
MTV's recently-upgraded staff did a reaction roundtable that works as a fantastic Spark Notes of Lemonade-related discussion:
"Viewing Lemonade as a work of literature, I agree, is appropriate. The pieces speak well on their own but take on a different meaning as a whole. Its very construction is a metaphor for the complications of black womanhood, with a purity of expression that we're unused to seeing.

It's what happens when a black woman has the power to exercise that kind of authorship, to tell her story in such an unvarnished fashion. Given those circumstances, Beyoncé understands that she's about to be misunderstood. But she can't afford to care."
The Fader's Anupa Mistry and Naila Keleta-Mae did their own reaction roundtable, which got a little more technical and in the weeds of the video itself, while NPR featured a conversation between Professor Regina Bradley and writer dream hampton.
Speaking of Academics, Melissa Harris-Perry did a "Call and Response" for Elle in which she asked a bunch of people – the worlds of academia, business, and media all represented – what they thought of Lemonade and its various themes. It's basically a bunch of best of quotes from people you don't know but whose resumes you respect (so, like this thing you're reading right now).
Here's a great one from Treva B. Lindsey, Assistant Professor of Women's, Gender, & Sexuality Studies at The Ohio State University:
"Beyoncé is centering the South and also connecting this to the Black global South. She is unapologetic in her Blackness, her woman-ness, and her Southerness. Lemonade is an archive of Black womanhood/girlhood honed in the South. The South emerges as the past, present, and future of Black womanhood. The visual album rejects the holding of the South as solely a place trapped in history. The project asserts a complex, variegated, and infinitely generative space of Black kinship, creativity, resistance, and freedom dreams.

This is incredibly valuable intervention, as it contributes to a tradition of southern Black women writers, artists, performers, and mothers/aunties/grandmothers/godmothers sustaining families and our communities through their creative genius and unbound imagination."

And for those of you that like your thinkpieces in podcast form, Marcus Dowling and Briana Younger do a great job of breaking the album down as guests on Episode 178 of Chunky Glasses.
…As a Work of Art for Black Females by a Black Female
The topic that launched a thousand thinkpieces, these are some of the best (so far)…
Clover Hope of Jezebel's "Lemonade Is Beyoncé's Body and Blood"
"The first and second and third time I watched this album — watched an album — sitting on a couch with other writers, and live blogging, I marveled at Serena Williams twerking next to her non-blood sister. The music on its own is the most powerful of Beyoncé's career, the type that makes you walk through the streets demolishing tall structures in your head. The vengeful God has a slight edge over the merciful one, because Beyoncé is best when scorned ('If it's what you truly want I can wear her skin over mine, her hair over mine, her hands as gloves, her teeth as confetti,' she warns).

For 'Hold Up,' she dresses in vibrant yellow Roberto Cavalli, an antithesis to the stoic Beyoncé from the elevator that day, still perfect but exuberant with a rage that's hard to imagine being totally fabricated. I'm stuck on her facial expressions (the absolute apathy on the bus ride in 'Sorry') and the dirty gothic feel of 'Don't Hurt Yourself,' which when combined with the murderous Beyoncé glare and slow motion approach toward the camera around the 12:52 mark, and with the politics, makes for a chilling scene: 'Bad motherfucker, God complex/Motivate yo ass, call me Malcolm X.' And then Malcolm speaks through her: 'The most disrespected person in America is the black woman.'"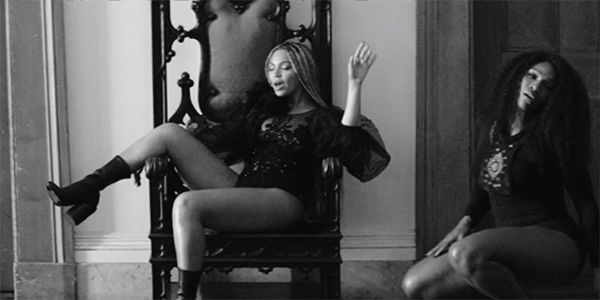 "
Ashley Ray-Harris' "Beyoncé's Lemonade isn't a breakup album, it's a black album"
"There's a separation that occurs when you exist in a society that demands you limit your expressions of blackness in order to be seen as acceptable. When the burden of womanhood is thrown on top of that, it's hard to imagine many spaces where a black woman can live or express herself openly. As I started to write about Lemonade, my first concern was, 'Exactly how black can I get before I make someone uncomfortable?' Retreating to that veil is instinctive, even for Beyoncé, who until now has never created a work that is so black.

Lemonade is a space that allows and encourages black female expression. You think it's unprofessional when Serena Williams dances on the tennis court? Well, watch her twerk. You think it looks bad when Zendaya wears dreadlocks on the red carpet? Here she can freely wear her hair in cornrows, without the LA Times giving Kylie Jenner credit for it."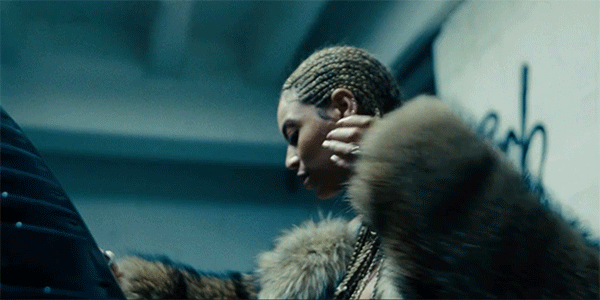 Syreeta McFadden of The Guardian' "Beyoncé's Lemonade is #blackgirlmagic at its most potent"
"Lemonade is gorgeous; an hour-long manifestation of all the conversations you've eavesdropped on social media between black women. As if inspired by the #blackgirlmagic hashtag, an expression of pride in the achievements of black women, Lemonade showcases our complex and intimate selves. Lemonade features cameos from some of those women in the pantheon of black girl magic: high achievers like Amandla Stenberg, Quevzanhne Wallis, Serena Williams, Zendaya and Winnie Harlow, the model who has greatly increased the visibility of people with vitiligo."
British artist Jamelia's response to assclown Piers Morgan's Daily Mail article that criticized the album's political overtones:
Piers Morgan, you don't like Beyonce in Lemonade because her blackness isn't white enough for you any more.
…And What It Means for the Music Industry
Spotify says this album is "bad for everyone," but even though its a piracy smash, it's still taken TIDAL to top of the sales charts.
Nevertheless, many experts say it's still not enough to save the reeling streaming service.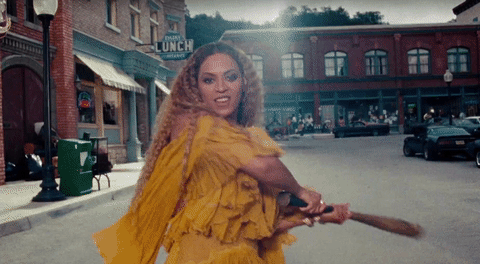 ON THE LYRICS
The Words
Bustle transcribed the spoken word sections of Lemonade.
The New York Times did a great profile on Warsan Shire, "The Woman Who Gave Poetry to Beyonce's Lemonade," while USA Today did ad commendably thorough job of looking at the history of "Becky with the hair."
The Delivery
Ruth Graham's "Lemonade Is a Master Class in Artful Gossip Management" for Slate
The Cheating Stuff
Kara Brown's "A Timeline of the Neverending Jay Z and Beyoncé Cheating and Divorce Rumors" for Jezebel
The Internet's Response to the Cheating
A misguided and misinformed pitchfork campaign against Rachel Roy
Rachel Roy's Response to the Internet
A since-deleted Instagram post that read: "Good hair don't care, but we will take good lighting for selfies, or self truths, always. Live in the light. #nodramaqueens"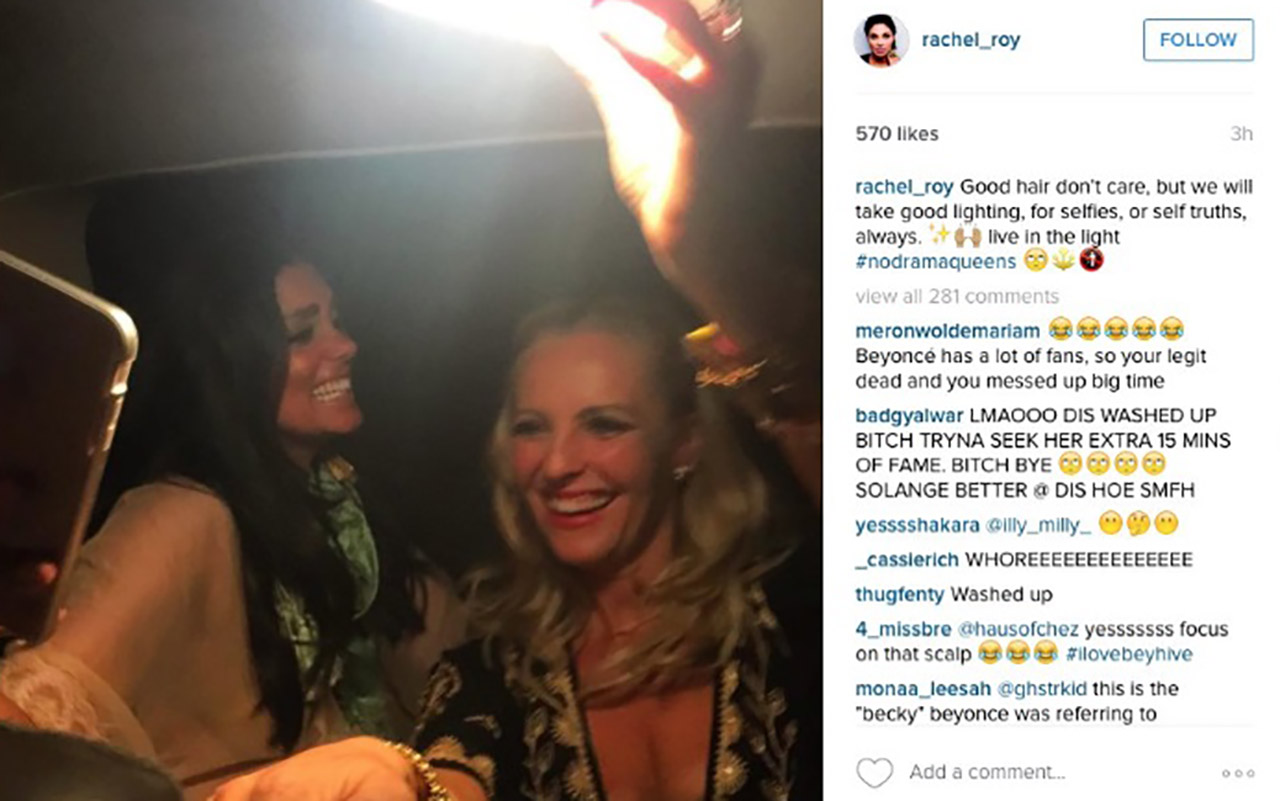 The HOVA of it All
Ross Scarano's "Bow Down: Beyoncé's 'LEMONADE' Brings Jay Z to His Knees—But Also Makes Him More Human" for Complex
Bey's Relationship with her Father
"A Brief History Of Beyoncé And Her Father, Mathew Knowles" by Michelle Kim of Fader
ON THE VIDEO
…As A Whole
Rolling Stone has an aptly-named "Everything You Need to Know About the Lemonade Video Album."
The Supporting Cast
Billboard's "These Directors & Cinematographers Helped Make Beyonce's Lemonade a Visual Masterpiece"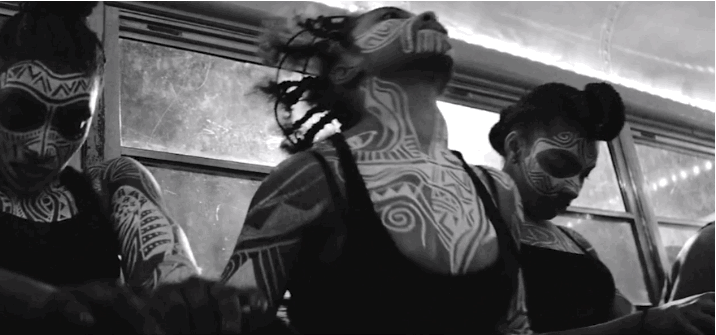 Romper's "Who Made The Costumes In Beyonce's Lemonade? Marni Senofante Built A Stunning Narrative"
ON THE MUSIC
…As a Whole
Kevin Fallon of The Daily Beast dared to ask "Beyoncé's 'Lemonade' Is Breathtaking. But Is the Music Any Good?" (spoiler: yes):
"It includes the most daringly genre-hopping music she's ever produced—and, because of that, oddly both the most universal and also the most alienating album she's released.

It's an album that is both confessional and also, at times, seemingly so baiting that it reads as disingenuous.

It's experimental in a way that Beyoncé shouldn't feel the need to be at this point in her career, yet also not as assured as the buildup to the album (not to mention the "Yaaas" heard 'round the world when it was released) would lead you to believe it would be."
Carl Wilson at Slate did the same (spoiler: same result).
Wall Street Journal deconstructed the most intriguing samples on the album.
The Supporting Cast
Complex compiled the production and writing credits, Fuse highlighted "10 Key Collaborators," and Consequence of Sound collected Father John Misty and Ezra Koening (of Vampire Weekend)'s musings on their respective collaborations with Bey:

it's not that complicated – but some ppl are confused so here's the short version: pic.twitter.com/Ma7P4HEngP

— Ezra Koenig (@arzE) April 25, 2016
Woke up this morning in an unmarked car with a band aid on my temple, a slight metallic taste in my mouth and a Beyonce writing credit

— JON "TRXXXTH" MISTY (@fatherjohnmisty) April 24, 2016
MISC.
White People, Am I Right?
"A Lesson on Appreciating Art That Wasn't Made for You" by Karen Gwee
*If you are a white writer or know someone who is, check out Damon Young's "Dear White People Who Write Things: Here's How to Write about Beyonce's Lemonade"
That Don Draper Level
Beyoncé is selling "Boycott Beyoncé" shirts on her Formation tour…

Beyoncé is selling "Boycott Beyoncé" shirts on her Formation tour.https://t.co/uIJ49U2GaE pic.twitter.com/9aO8IuhaP5

— The FADER (@thefader) April 27, 2016
The PR Stunt Truther Conspiracy
https://www.youtube.com/watch?v=8JGx_6FC1kE
Further Reading
Fusion already has a solid "Further Reading" list, as does Vox.
God bless the internet.
Submitted To Civil Rights, Music, Some Songs
Like what you read? Share it.
(That helps us.)
Love what you read? Patronize Bryce Rudow.
That helps us and the writer.
What is Patronizing? Learn more here.
---