Just a Game of Thrones #701: The Gear Wars
---
---
Welcome to Just a Game of Thrones, the column singing backup vocals on the Song of Ice and Fire.
***
The Gear Wars
While the watchmaker analogy has many horologists, English clergyman William Paley best articulated this philosophical anthem of the scientific revolution in his 1802 book Natural Theology, or Evidences of the Existence and Attributes of the Deity collected from the Appearances of Nature:
…suppose I had found a watch upon the ground, and it should be inquired how the watch happened to be in that place; I should hardly think of the answer I had before given, that for anything I knew, the watch might have always been there. …

[But] there must have existed, at some time, and at some place or other, an artificer or artificers, who formed [the watch] for the purpose which we find it actually to answer; who comprehended its construction, and designed its use. … Every indication of contrivance, every manifestation of design.
Two hundred years later, Former President Bill Clinton reportedly employed a more Arkansan spin on the concept…
"If you see a turtle sitting on top of a fence post, it didn't get there by accident."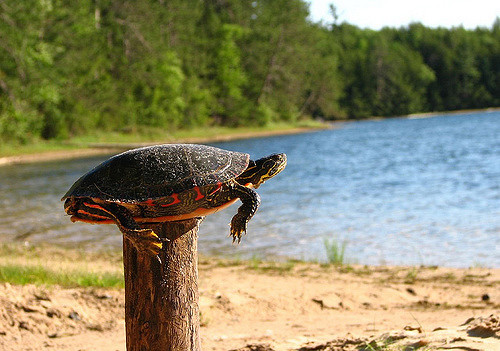 And it was exactly two years ago last night, just hours after the fifth season had premiered, when I first warned that "with Winter rapidly approaching and our final main characters having to at least somewhat congeal before the big looming end battle, the essential elements of the story of Game of Thrones have to supersede the chaotic randomness of a supposedly real world's nature," ultimately pointing to the plot armor-plated fact that "there are really only a few ways … that things can shake out for everything to be logistically okay in the end."
Now, as we embark on the penultimate season of this last vestige of monoculture, one can't help but notice those 'indications of contrivance' growing more and more apparent; those 'manifestations of design.' Whether it was Jon Snow using his first lines of the premiere to casually remind everyone that "dragonglass kills White Walkers. It's more valuable to us than gold," or Samwell Tarly all but turning to the camera to announce "This is important" upon discovering that Dragonstone — gasp — has a mountain of dragonglass beneath it#, our supposedly coruscating welcome back to Westeros was nonetheless steeled by moments of grinding exposition and grating rote.
The unignorable hum of the story's gears churning ever louder in the background as they grapple towards the finish line…
Fortunately, unlike another infamous series of otherworldly conflicts, this show — and the Song of Ice and Fire story as a whole — was always about the gears.
With George R. R. Martin as its artificer, this exercise in ambitious storytelling has, from its inception, been about assembling a Rube Goldbergian narrative that, absurdly complex as it may seem, is in fact a harmonious contraption merely waiting to be set in motion with the flip of a page or the click of a remote.
For his characters, that symphonic arrangement results in an unwavering teleological proof demonstrating how meaning and purpose can be derived from the macro-contextualization of one's existence in a world lacking in divine justice: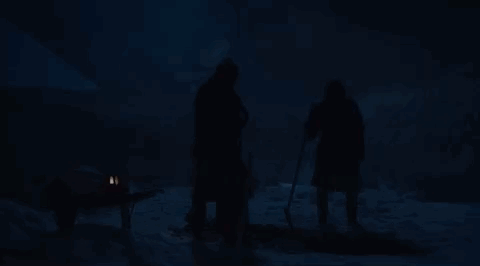 For we the captivated audience, though, it means beholding the final unveiling of this bittersweet fable like one anxiously takes in thousands of carefully arranged dominoes pre-descent. We have a general idea of how it all should go — the Valonqar prophecy coming true, the death (and possible ice resurrection) of at least one dragon, the miraculous return of Gendry Baratheon — but the real thrill now lies in getting to witness the execution; those moments when our piqued anticipation and the manifested reality of the man "who comprehended its construction, and designed its use" collide.
Like the opening scene at Rivverrun, in which we saw the same musky dining hall that gave the Red Wedding its name deftly repurposed as the fitting stage for Arya Stark's revenge on Walder Frey…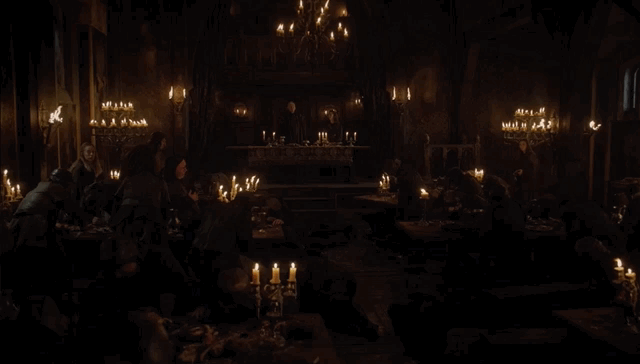 Or Tormund and the Wildlings being offered command of the oft-forgotten Eastwatch-by-the-Sea, a castle long manned by the Night's Watch specifically to keep them out….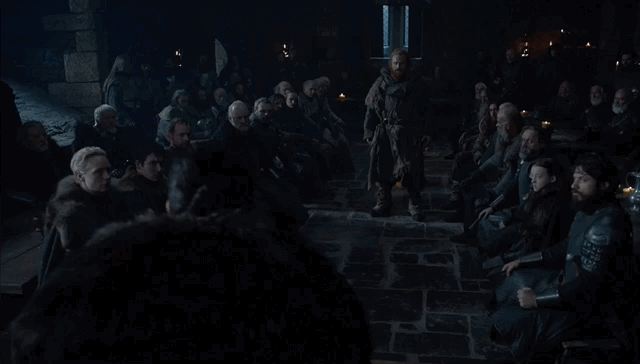 Or the simple stumbling-upon of a small stone house, where an unnamed farmer and his daughter — "dead come winter," as predicted back in the third episode of season four — will eventually expose themselves as loose ends left unburied for a grander purpose.
Jon Snow was wrong; yet again.
Yesterday's wars matter, as much as they always did.
Break The Wheel of Hot Takes
Game of Thrones is known for being a little all over the place when it comes to their ever-growing collection of celebrity cameos, so when they found space for the likes of Coldplay drummer Will Champion#, or Snow Patrol's Gary Lightbody#, or even Of Monsters and Men# I didn't say a word, because easter eggs are supposed to be fun and cute; no harm, no foul.
However, last night's performance by Silver Tongue Ed Sheeran is where I draw the line:
I honestly can't remember if I came up with this or I'm stealing some old Dave Chapelle bit, but one of the reasons Oprah, talented actress she is, can't go appearing in every movie is because she is Oprah. You can't simply throw her in between Jennifer Garner and Salma Hayek in the next romantic dramedy. She's Oprah.
And Ed Sheeran, with his unmistakable red hair and "flagrant sense of scheming behind every lyric," is Ed Sheeran…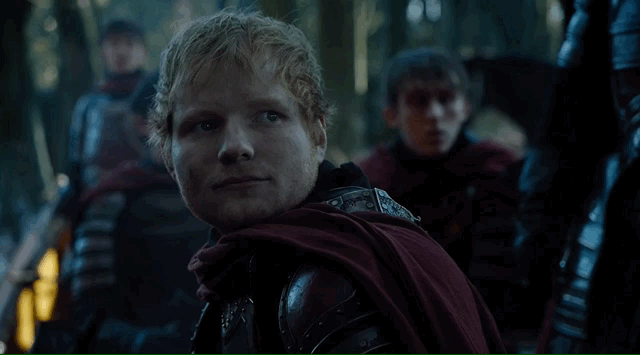 Either gratuitously gut him, or keep him in the background like all the rest.

* Fun fact: The song he sang was from A Storm of Swords and written as a veiled threat to Tyrion and Shae.
House of Game of Throne Cards
The emergence of Donald Trump hasn't just infected the scripts of House of Cards and helped the once-surreal Handmaid's Tale feel eerily prescient, it's irrevocably influenced how we view some of Westeros' greatest antagonists.
When Littlefinger, full of morally bankrupt bluster, utters the words "I want you to be safe" or "What do you want that you do not have?" it's impossible not to think of our own presidential bag of malicious hot air. When Cersei, fully on her way to Mad Queen territory, fumes, "I understand we're at a war for survival. I understand whoever loses dies. I understand whoever wins could launch a dynasty a thousand years," one can't help but harken to the apocalyptic rhetoric of White House senior adviser Steve Bannon#.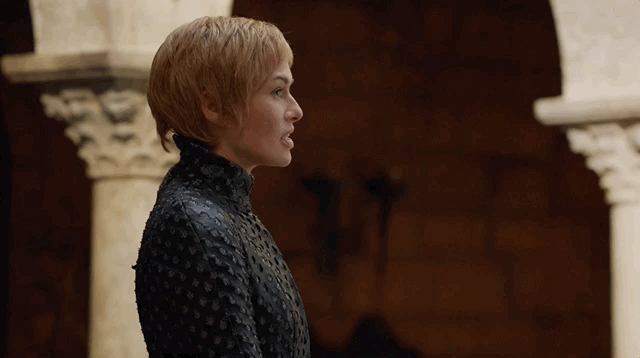 Deep down, we all know these characters were like this well before President Trump took office. But to reattribute a phrase from Archmaester Slughorn, it's beginning to feel like there are "too many similarities from unconnected sources."
Why doesn't Trump tweet about Game of Thrones like a normal person? I'd like his take on the Sansa/Jon situation.

— Matthew Yglesias (@mattyglesias) July 17, 2017
Godwin's Joffrey's Law
Joffrey's Law states that "as a discussion in Westeros grows longer, the probability of a comparison involving Joffrey approaches."
Jon: "When you question my decisions in front of the other lords and ladies, you undermine me."
Sansa: "So we can't question your decisions?"
Jon: "Of course you can, but —"
Sansa: "Joffrey never let anyone question his authority; you think he was a good king?"
Jon: "Do you think I'm Joffrey?"
…
Sansa: "You're as far form Joffrey as anyone I've ever met."
Jon: "…thank you."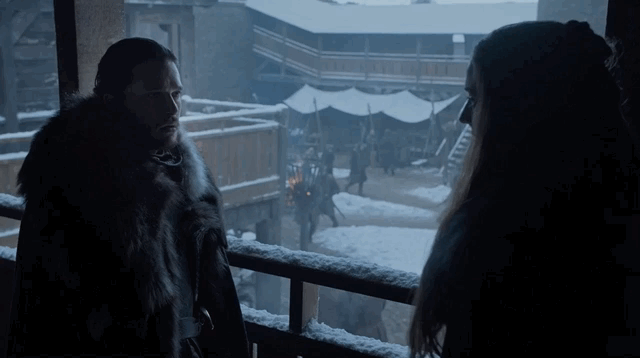 The HoF of GoT GIFs
* Feel free to peruse (and pilfer from) the Hall of Fame of Game of Thrones GIFs
Leave One Wolf Alive: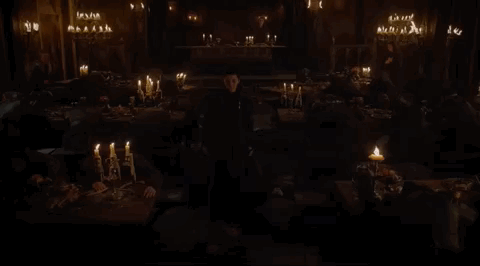 Enemies Everywhere: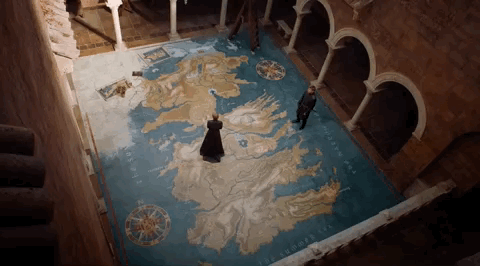 You're a Lucky Man:

Logs Burning: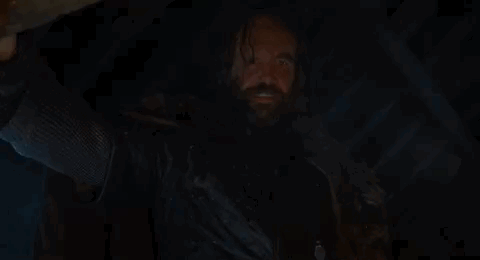 Gray-scare: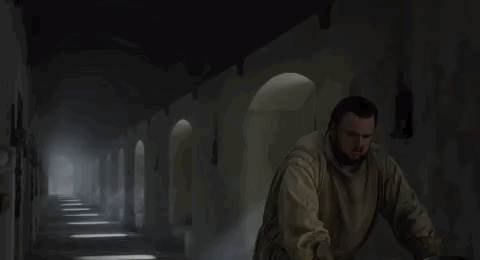 Home Sweet Dragonstone: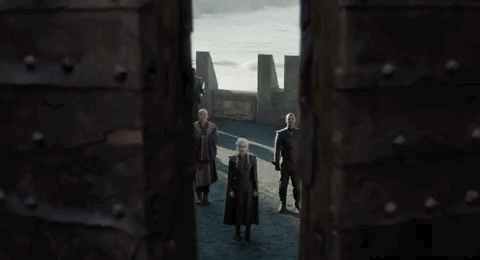 Sword to my Throat, I'd Bet _____ Wins the Game of Thrones
(this is subject to, and will most likely, change each week)
Jon Snow!
The whole story of Game of Thrones (/A Song of Ice and Fire) has been, like Lost, a "zooming out" — for lack of a better term. Does it really make sense that this thing would end with some giant, end-all battle between Good Human and Bad White Walker? Or doesn't it seem like the Others are going to eventually become a Those Guys We Misunderstood This Whole Time, meaning we're then talking about how to make peace, not war?
Jon Snow is the Song of Ice and Fire; he is the Prince that was Promised. In the end, he will somehow bring, and keep, that ultimate peace.
Not bad for a dead guy…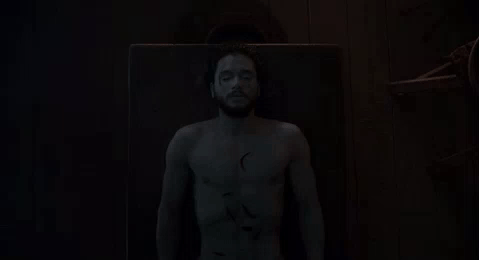 Submitted To Just a Game of Thrones, Television
Like what you read? Share it.
(That helps us.)
Love what you read? Patronize Bryce Rudow.
That helps us and the writer.
What is Patronizing? Learn more here.
---