Too Long; Couldn't Tweet: The Sights and Sounds of Fields Fest 2016
---
---
Twitter is wonderful. In fact, you should follow Random Nerds on there. However, we find the 140 character limit a bit, well, limiting sometimes when it comes to our 'Cool thought, but there isn't a whole article here' ideas.
Too Long; Couldn't Tweet is where we share those 141+ character thoughts stuck in limbo between tweet and post.
***
This time, Too Long; Couldn't Tweet is more like "too impactful; couldn't explain."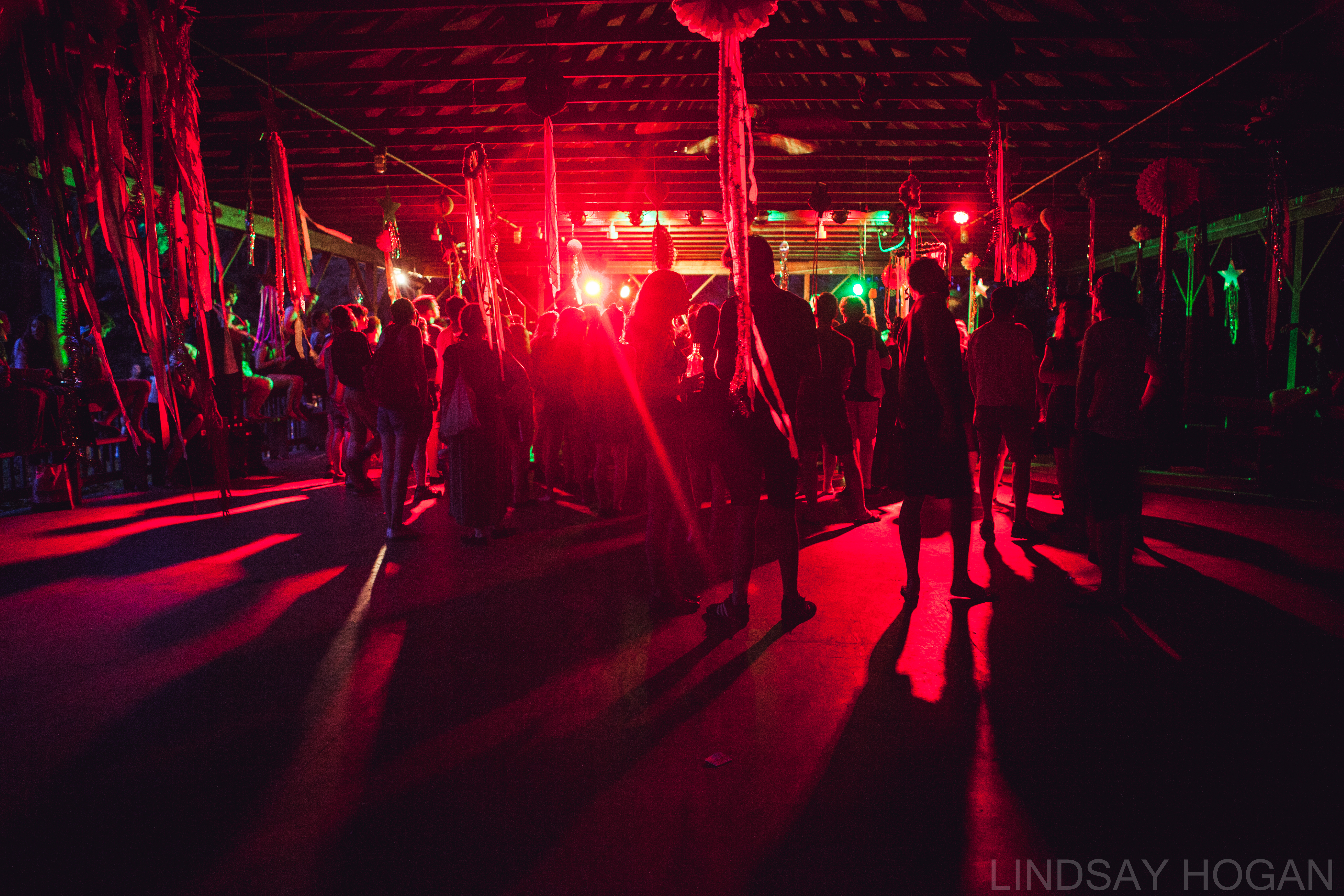 Five weeks ago, I attended Fields Festival in Darlington, Maryland – a 'DIY festival' centered around Baltimore's notoriously collaborative music scene, whose strong sense of community and appreciation for spontaneity have fostered such noteworthy acts as Animal Collective# and Dan Deacon#.
With a stacked lineup of acts – each one pushing the limits of sound and performance under the banner of Baltimore's unmatched creative expression and unique silly grit – it was a weekend-long reminder that Baltimore artists and performers just go for it in ways you don't see in other music scenes, especially not on a national scale.
As someone who is committed to making DC weird, these artists' collective uncompromising originality, head strong oddness, and strength of expression still fascinates me a month later. However, what started as a simple recap of the festivities has since morphed into a philosophical manifesto regarding music, locality, art, originality, and ownership that fits into a much grander exploration of DIY music in Baltimore and my hometown of Washington DC.
Until then, I'm sitting on a fat tome of photos and gratitude for the most genuine and artistically inspiring festival I've ever been to…
The Sights and Sounds of Fields Festival 2016

Friday
Eartheater (Queens, NY)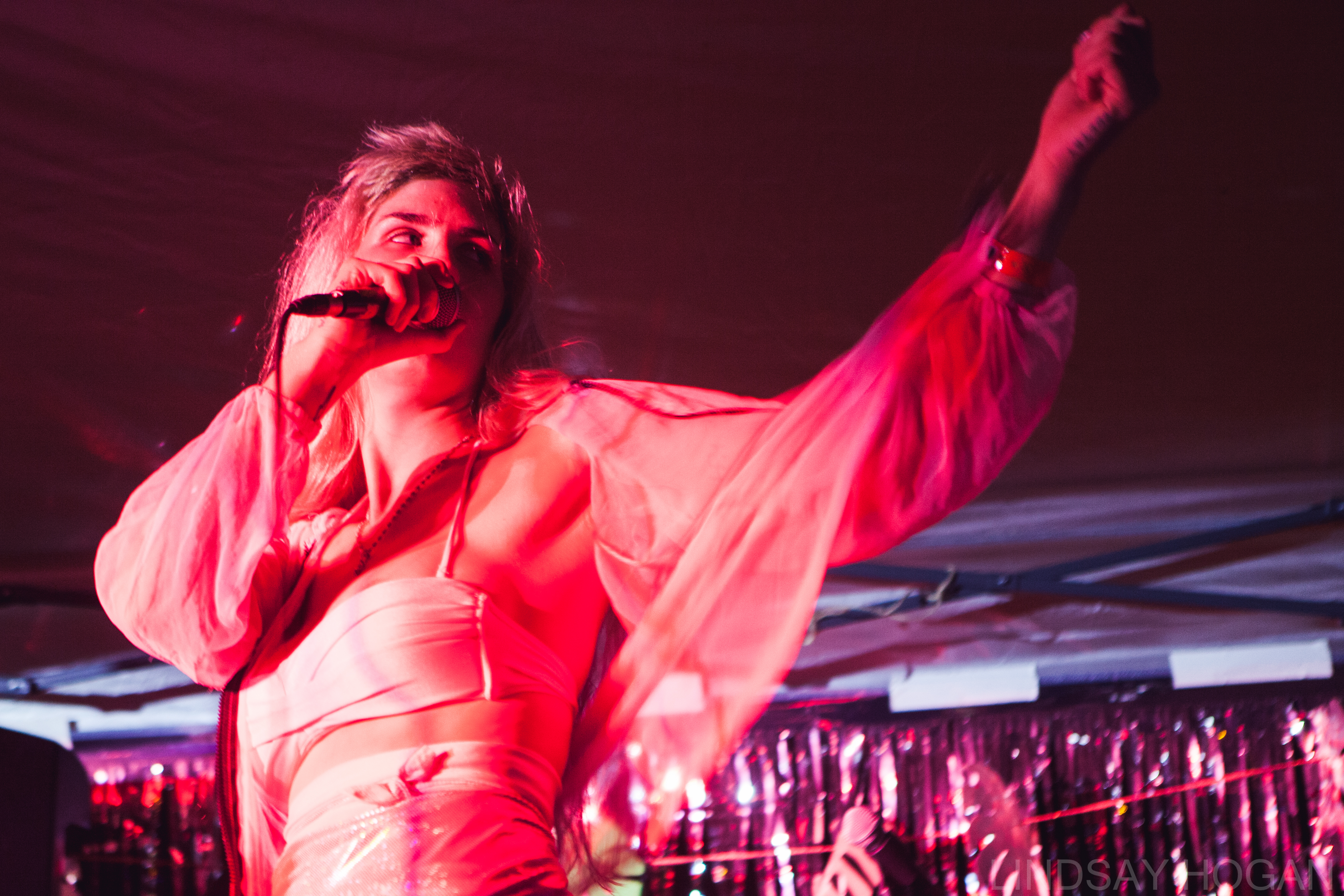 LISTEN TO: "Put a Head in a Head"
LIVE: Eartheater physically embodies her dissonant, experimental sound; rolling into back-bends amongst the audience, creating more noise than seems possible out of a makeshift guitar, and walking to the edge of the pool to present herself to late night revelers like a cross between Daenerys Targaryen and Axl Rose.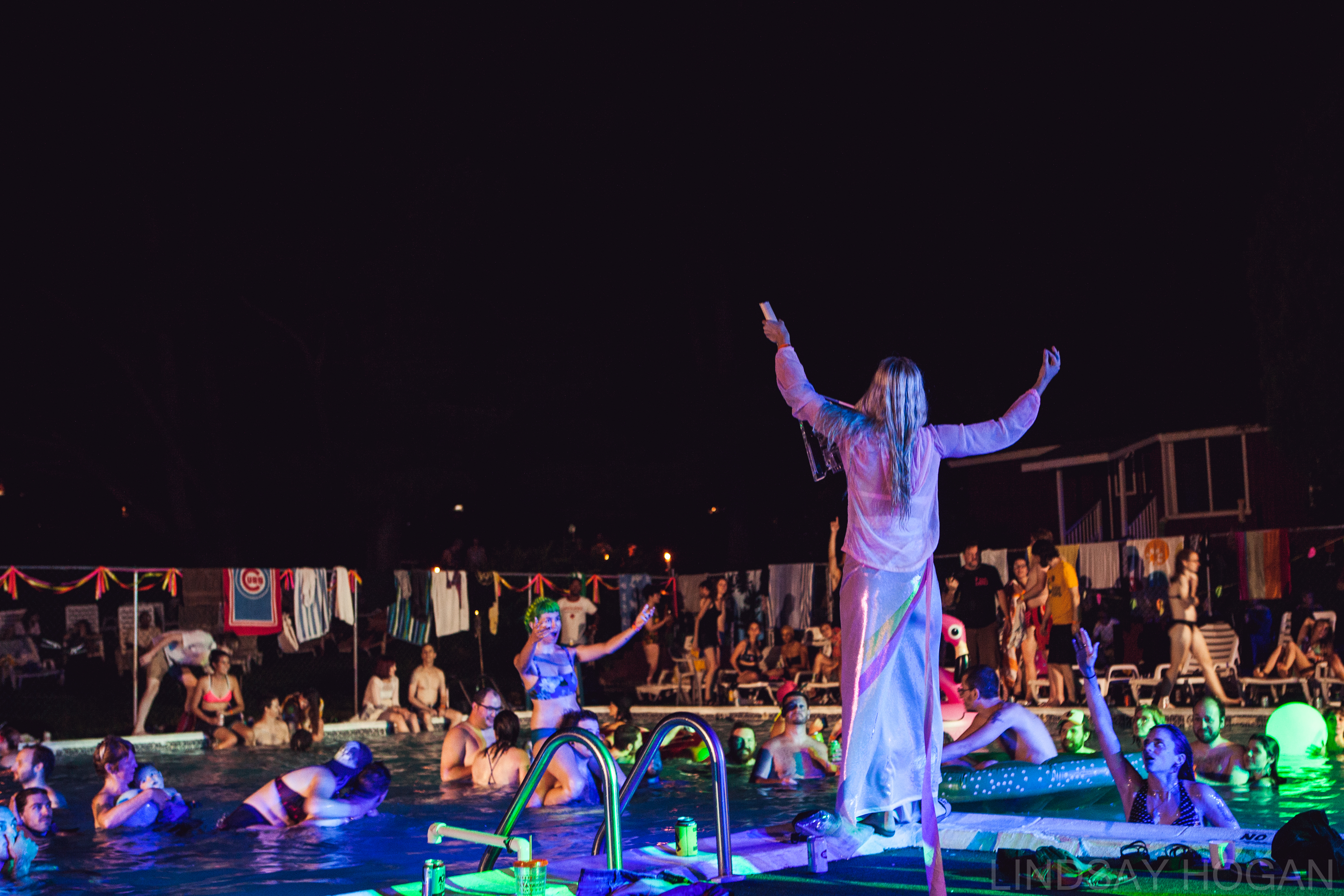 TT the Artist (Baltimore, MD)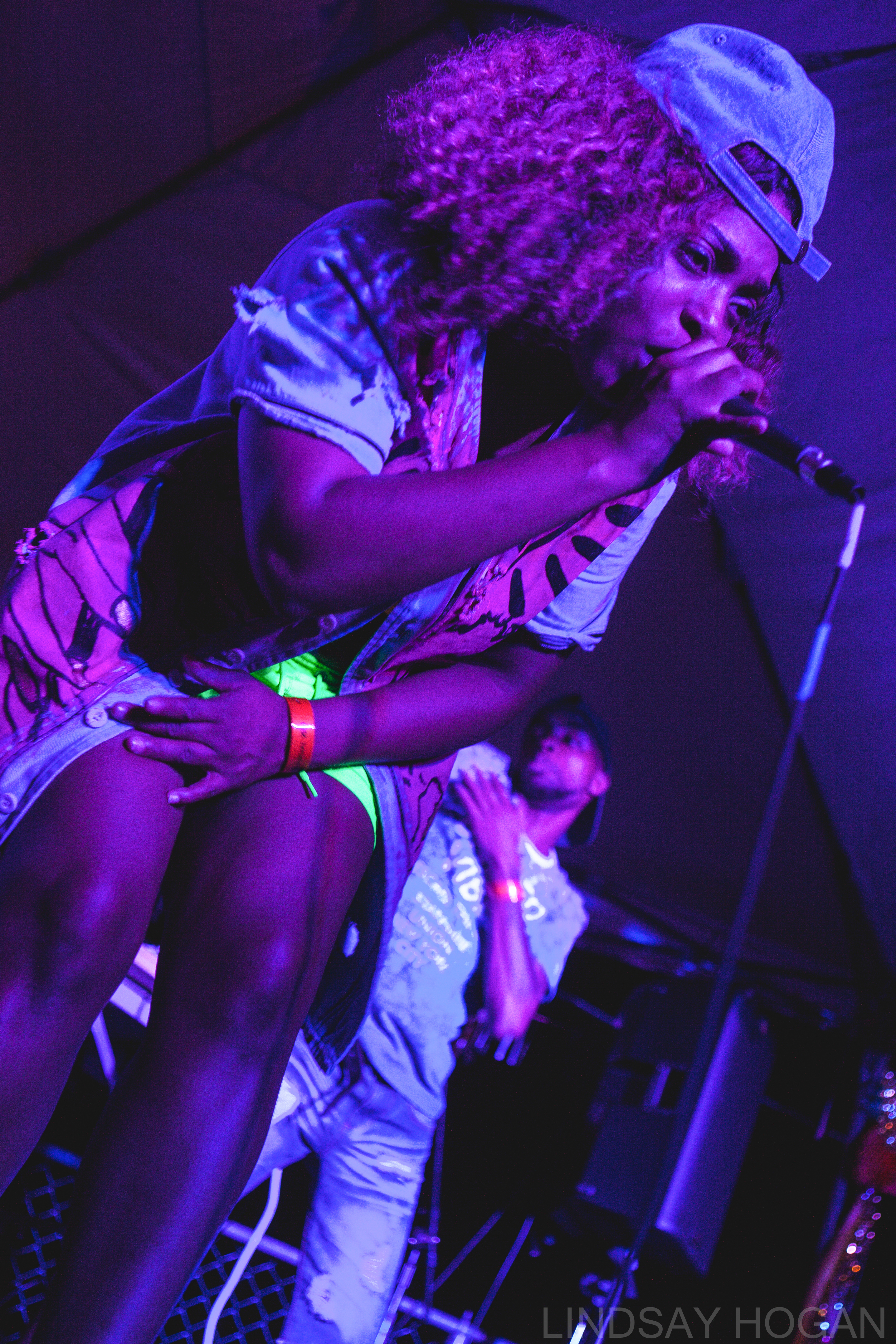 LISTEN TO: "Pussy Ate"
LIVE: The Pool Stage turned into a full-on party when TT the Artist unleashed her set onto a packed audience of devoted fans and whiplashed newcomers. Eyeing the crowd from below a baseball cap, TT spit outrageous and empowering feminism while flanked by two lanky and electric male backup dancers.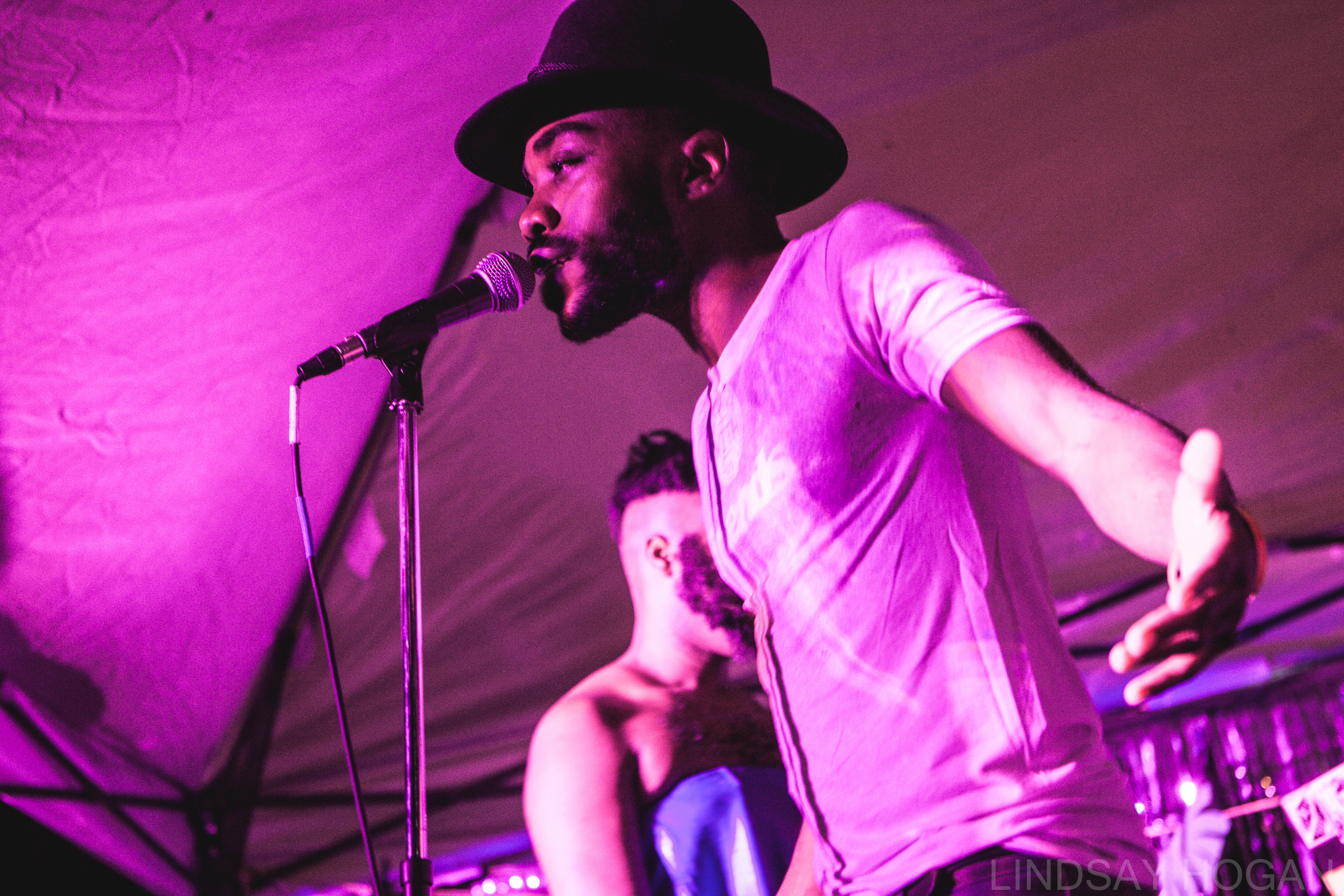 Blaqstarr (Baltimore, MD)
LISTEN TO: "Many Midnights"
LIVE: Blaqstarr calmly seduced the last of the pool crowd, floating carelessly on flamingo floats as soon-to-be-famous Abdu Ali worked the decks behind him. I wasn't expecting his set to be so introspective and heady, but it was ultimately a good reflection of his smooth Moan Her Lease Her EP and the perfect, hazy nightcap for the first day of the festival.
Saturday
Future Islands (Baltimore, MD)
LISTEN TO: All their new music once it's released, but until then: "Back in the Tall Grass"
LIVE: Will Cashion, Gerrit Welmers, and America's greatest front man, Sam Herring, proved that, with the right crowd and a near-excessive amount of earnestness, a headlining band could play a set of entirely new music and still inspire a frenzy.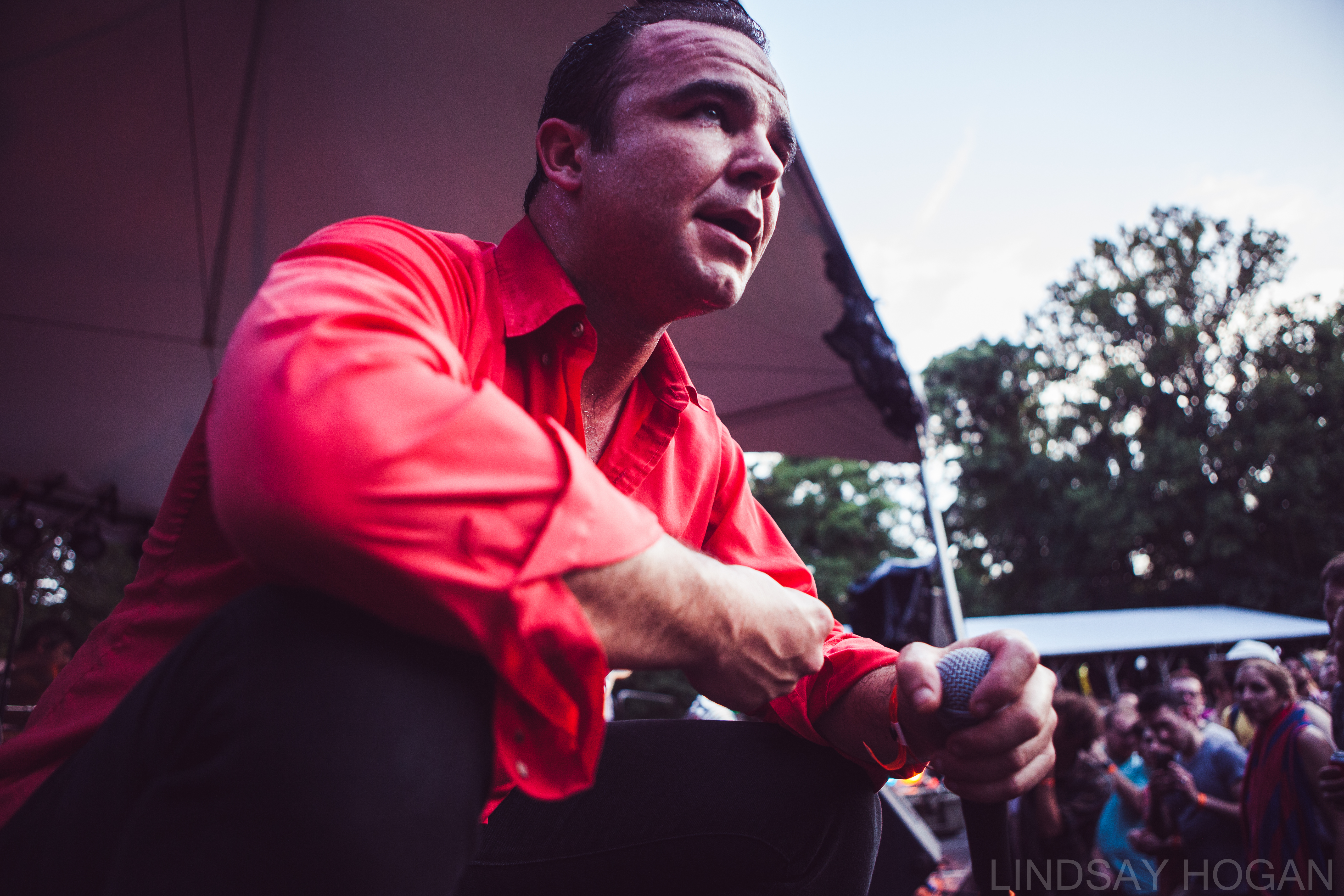 Church Night (Washington, DC)
WATCH: Church Nights TV
LIVE: As one of the few DC acts at Fields, Church Night – the sacrilegious and skillfully erratic comedy trio – proved that the District has the capacity for steadfast weirdness, just maybe not in the form of a 'traditional' musical act. With unflinching commitment to character and an unexpectedly arousing ribbon dance, DC's ambassadors made me proud to rep the stars and bars all weekend.
Prince Rama (Brooklyn, New York)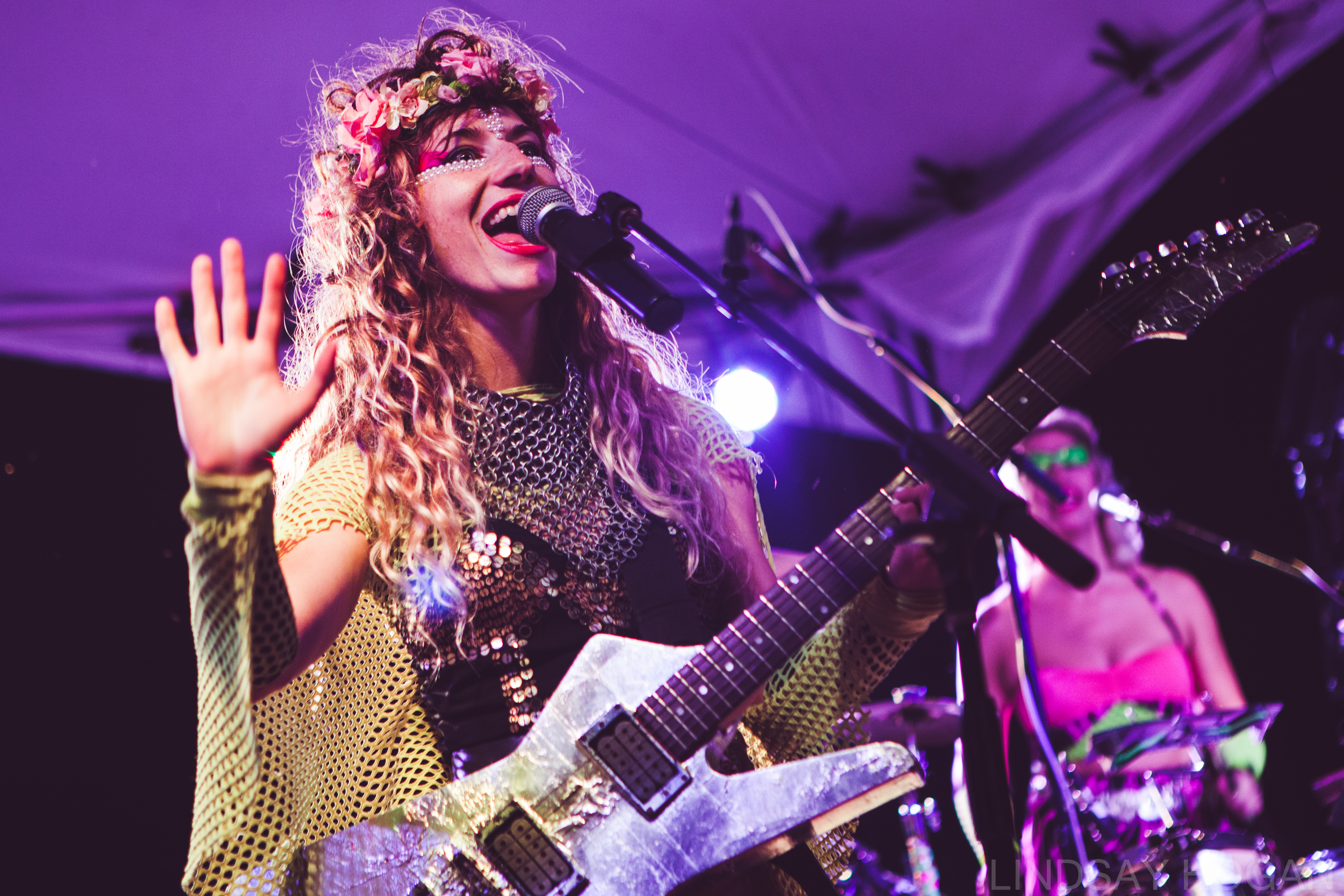 LISTEN TO: "No Way Back"
LIVE: Prince Rama wastes not a second holding back from their over saturated, dystopian glam rock – complete with a spectrum of vocal effects, driving drums, and a wardrobe out of a twisted, neon, Bowie work-out video circa 1985.
Dan Deacon (Baltimore, MD)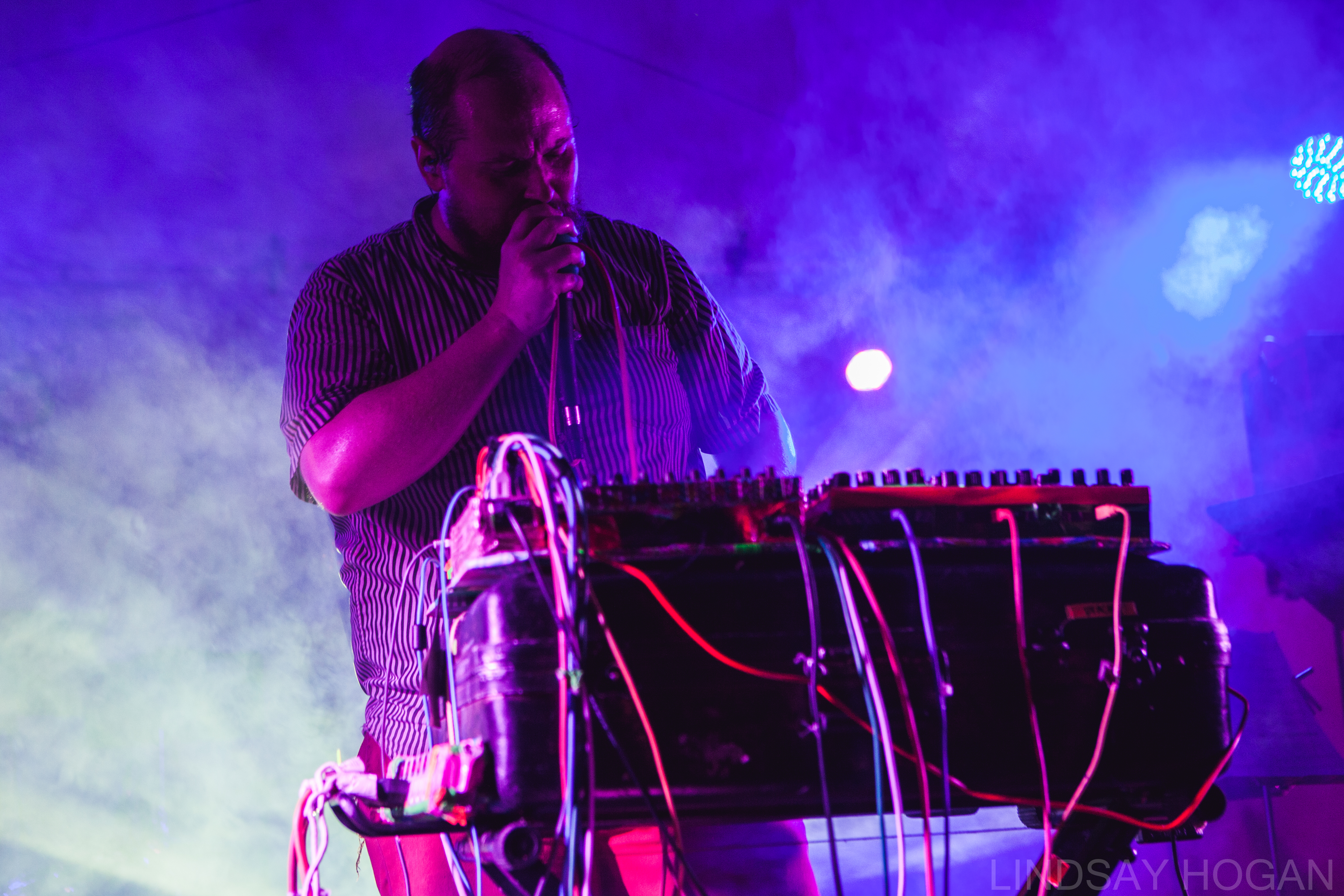 LISTEN TO: "Change Your Life (You Can Do It)"
LIVE: Dan Deacon pulled out all the stops on his live show, which even on a bad day could be described as "outrageous, physical and sonically ambitious". Complete with a horn section, a player piano, a live projectionist, a volunteer choir of other B'More artists and inhuman drummer April Camlin, Deacon fought relentlessly through technical issues to deliver a lovingly over-stimulating set (proving once again that electronic artists should never settle with just their equipment when it comes to a live performance).
Side note: I would give anything to have been in the room when Dan Deacon laid out his vision for this bat-shit crazy set on some scrap piece of paper.
WUME (Baltimore, MD)
LISTEN TO: "Gold Leaf"
LIVE: Not two hours after serving as Dan Deacon's human drum-machine, April Camlin joined her analogue synth-toting bandmate Albert Schatz to power though one of the most technically impressive and sonically transporting sets I've ever witnessed. On stage, Camlin faces Schatz, each behind their respective drum and synth fortresses but in front of hypnotizing, minimalist projections (mind you, this was all taking place underneath the lit tree line of the campgrounds). I still regret leaving my camera in my tent for this stunningly symmetrical set, but I could tell immediately that I'd be following this duo's work for years to come.
Sunday
Bully Fae (Los Angeles, California)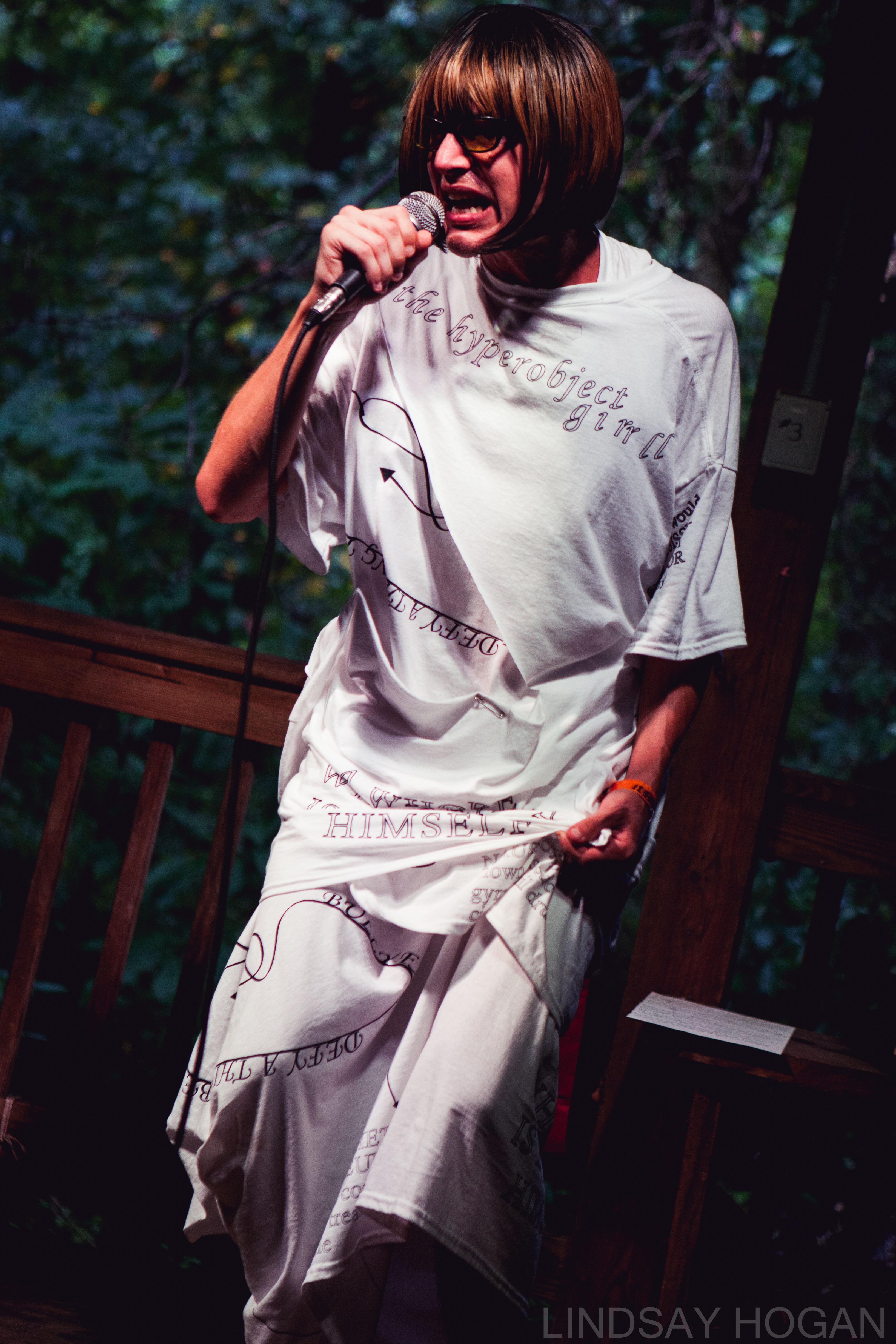 LISTEN TO: "Fuckery Bitch, Whatchu Look at Me," from this low quality video. (Bully Fae needs to put some music online, just sayin')
LIVE: Despite hailing from LA, Bully Fae exemplifies the Baltimore style of "minimalist set, maximalist expression." With only a backing laptop, Bully Fae switched between experimental hip-hop, nonchalant pop n' lock dancing and spoken poetry that had more piercing attitude than an auditorium full of heteronormative white dudes with guitars.
Flock of Dimes (Baltimore, MD)
LISTEN TO: "Ida Glow"
LIVE: Jenn Wasner shunned the shadow of Wye Oak, to pursue her solo project Flock of Dimes; a lively and heartfelt marriage between indie rock and synthesis. For her live set, Wasner admirably multitasks on stage to create lush complexity of her upcoming album, If You See Me, Say Yes all while rocking a killer jumpsuit and bubbly smile.
Abdu Ali (Baltimore, MD)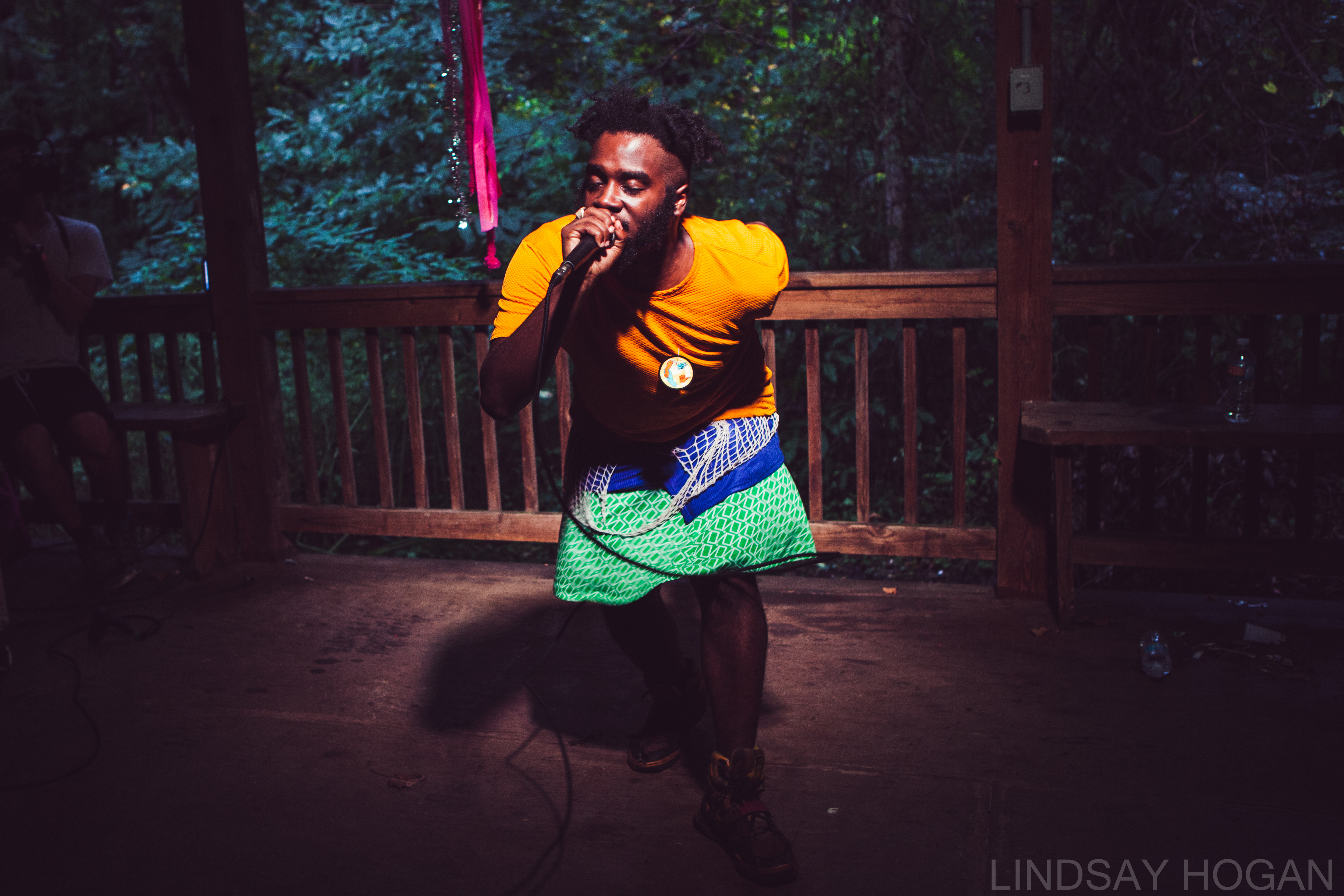 LISTEN TO: "I'm Alive (Humanized)"
LIVE: Abdu Ali is a hurricane – with only his laptop, he leaves his audience feeling like they witnessed a 30-person performance. His urgency, physicality, and passion turned me into an avid fan this past spring, and his much-anticipated set at Fields met my growing expectations. Having spent the whole weekend ducking in and out of other artist's sets, Abdu Ali plowed through his Sunday afternoon slot with more empowerment and confrontation than the average protest on the National Mall.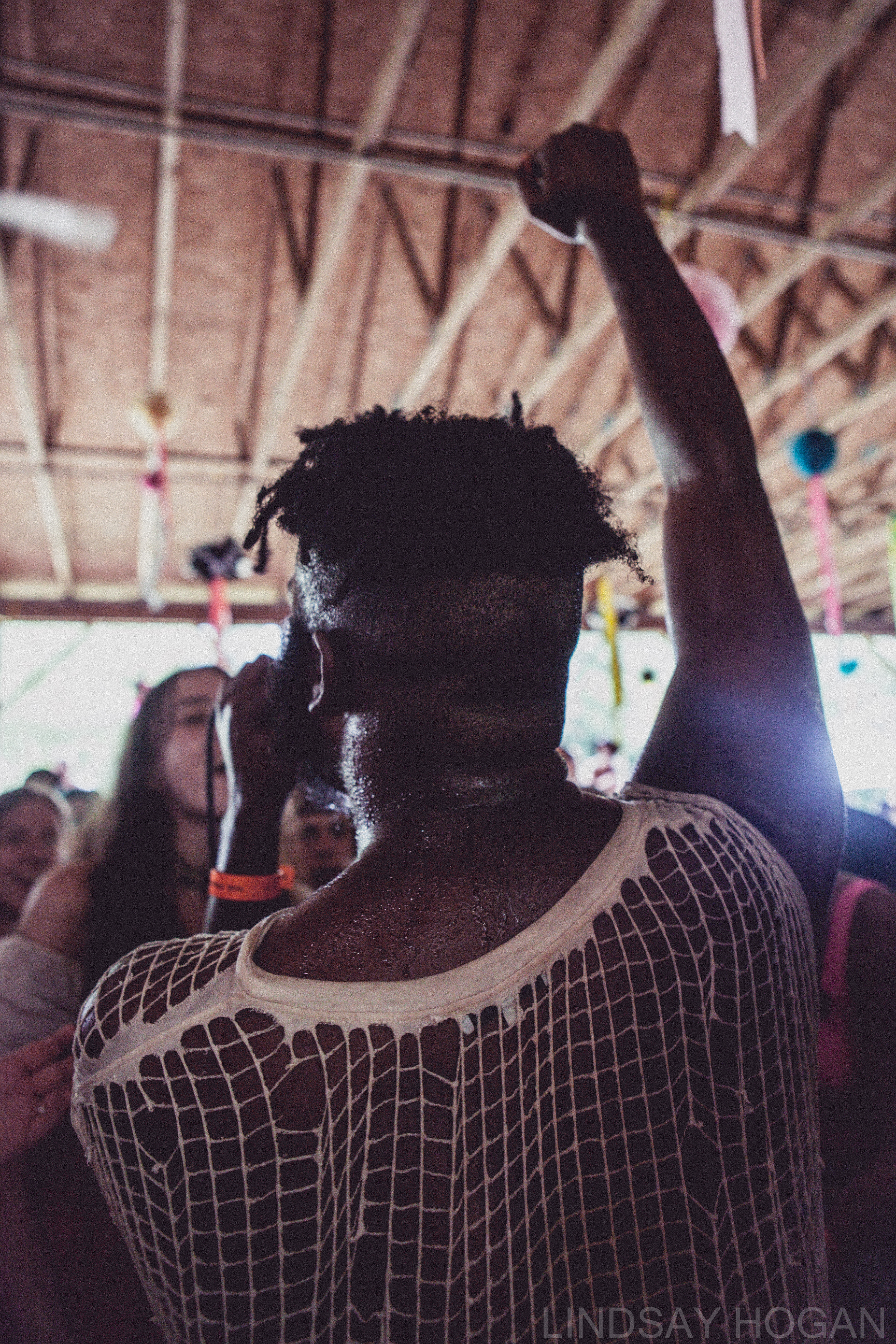 Sun Ra Arkestra (Saturn)
LISTEN TO: "Ra #2"
LIVE: The longest set of the festival belonged to Sun Ra Arkestra. The 60+ year old, 13 person ensemble transfixed the crowd with both nostalgia and futurism. The group, led by Marshall Allen, put on an otherworldly performance of cosmic jazz that combined all the best elements of a jam with the precision of career jazz musicians. There is nothing like Sun Ra Arkestra. And I can only hope that the other fiercely original acts at Fields Fest have the fortitude to still be performing their music in 60 years' time.
Deradoorian (Los Angeles, CA)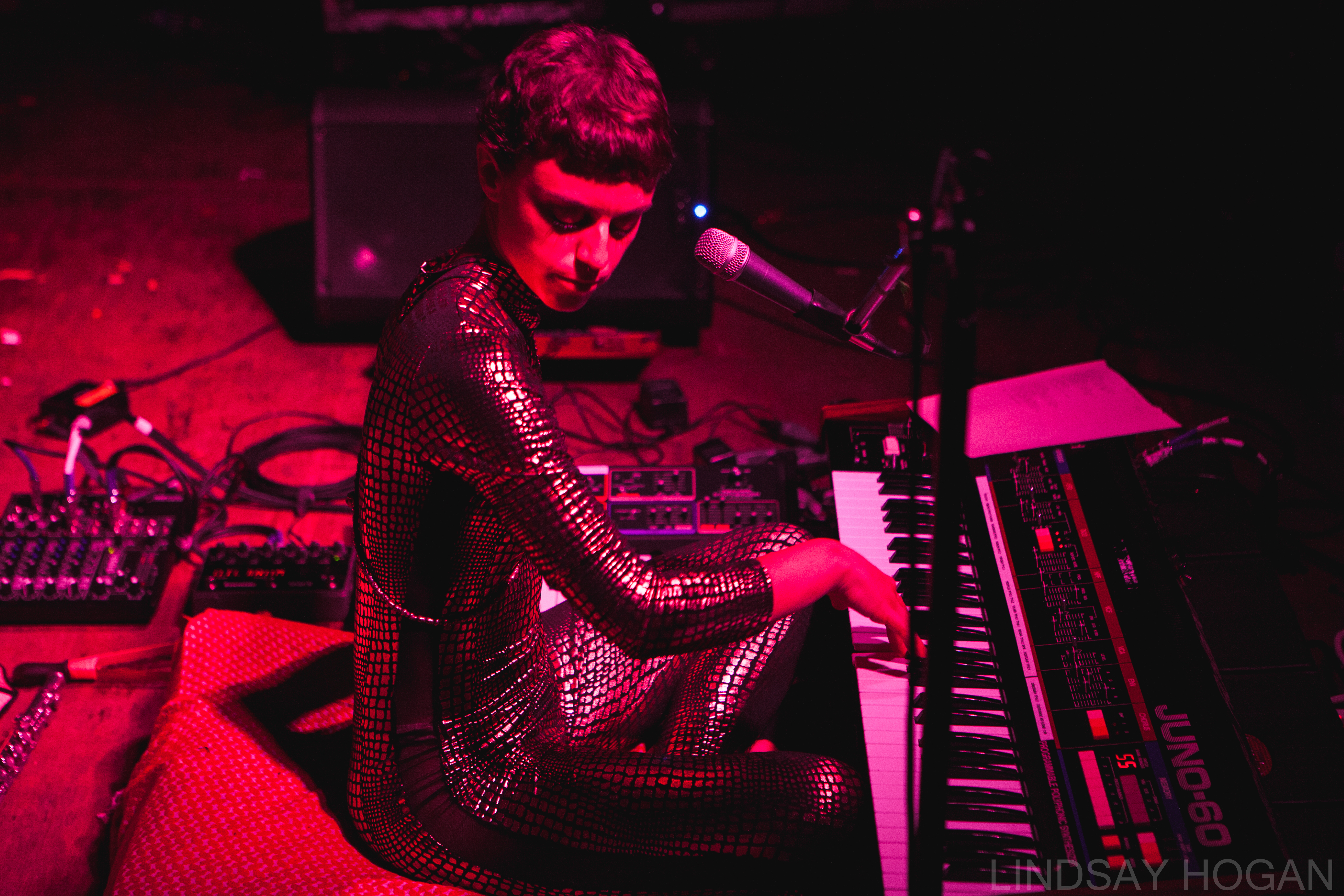 LISTEN TO: "Ouneya"
LIVE: Fields felt like one of the few institutions where drone music was received with the same amount of reverence and attention as the Flaming Lips at Bonnaroo. Deradoorian's seated performance to a cross-legged crowd meshed meditative looping synth work, vocals, and the occasional inclusion of the flute. The set was a minimalist recreation of her recorded music, and, stripped bare of productions tricks, it highlighted the power of her voice and her skill for haunting self-harmonization.
Wolf Eyes (Detroit, MI)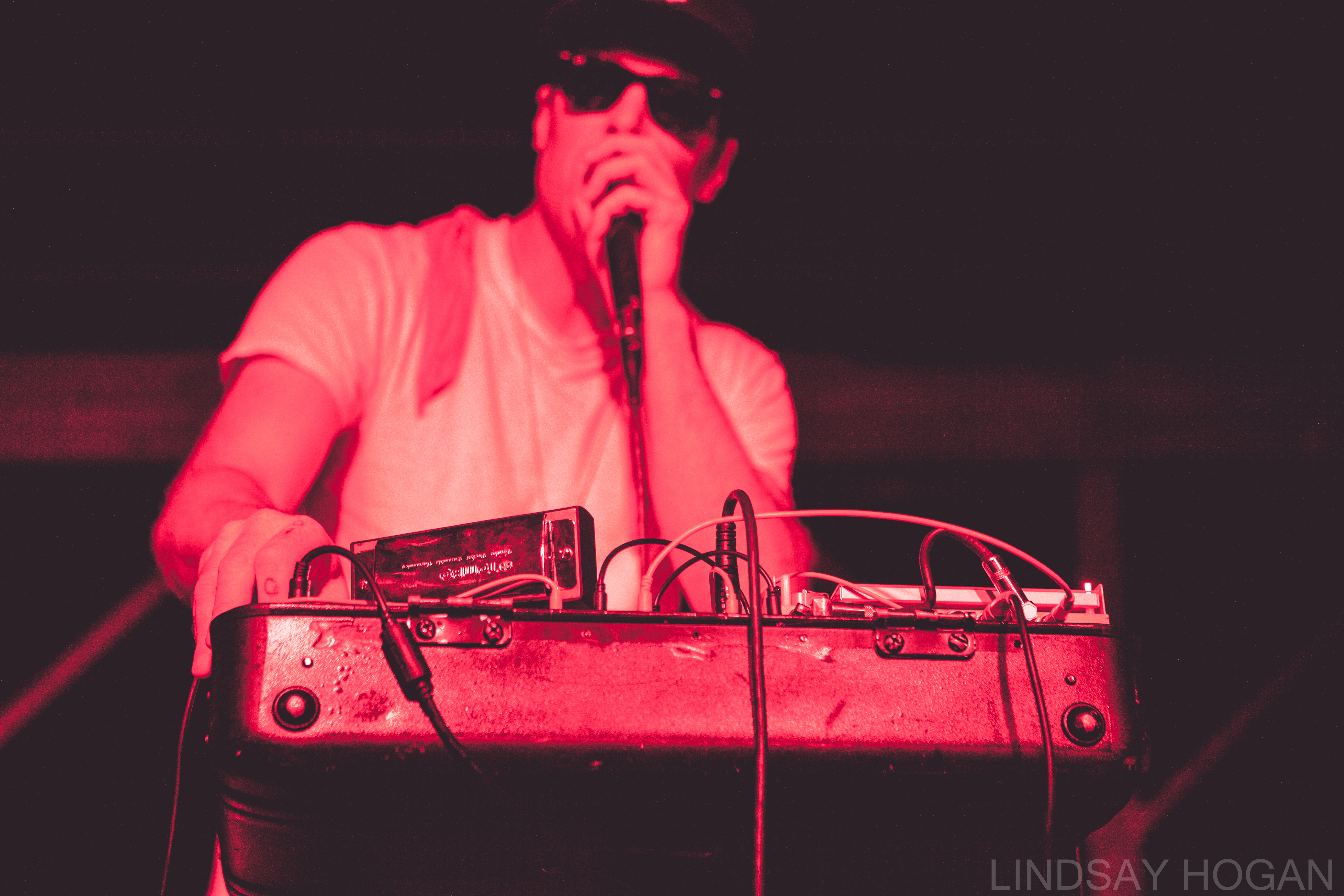 LISTEN TO: "Catching the Rich Train"
LIVE: Live, Wolf Eyes' brand of noise music will either come off as energetic and abrasive, or hypnotic and abrasive – this set was the dark, hypnotic variety. With a guitar, sax, other electronic wind instruments, and a slew of hazardous looking wires, the trio bathed in red light and successfully made even the soberest audience member feel a little cross-faded.
Ed Schrader (Baltimore, MD)
LISTEN TO: "Sermon"
LIVE: Ed Schrader is another archetype of the "minimalist set, maximalist expression" style. He creates a raucous sound and a fully realized artistic purpose with only a floor tom, a pedal light, and fervent bassist, Devlin Rice. And if, at this stage in the festival, you were still looking for eccentricities, Ed and Devlin's compact music circus moved from Jim Morrison-esque introspection to deranged punk absurdity to collective Baltimore lullaby in the tap of a drum. 

MSHR (Portland, OR)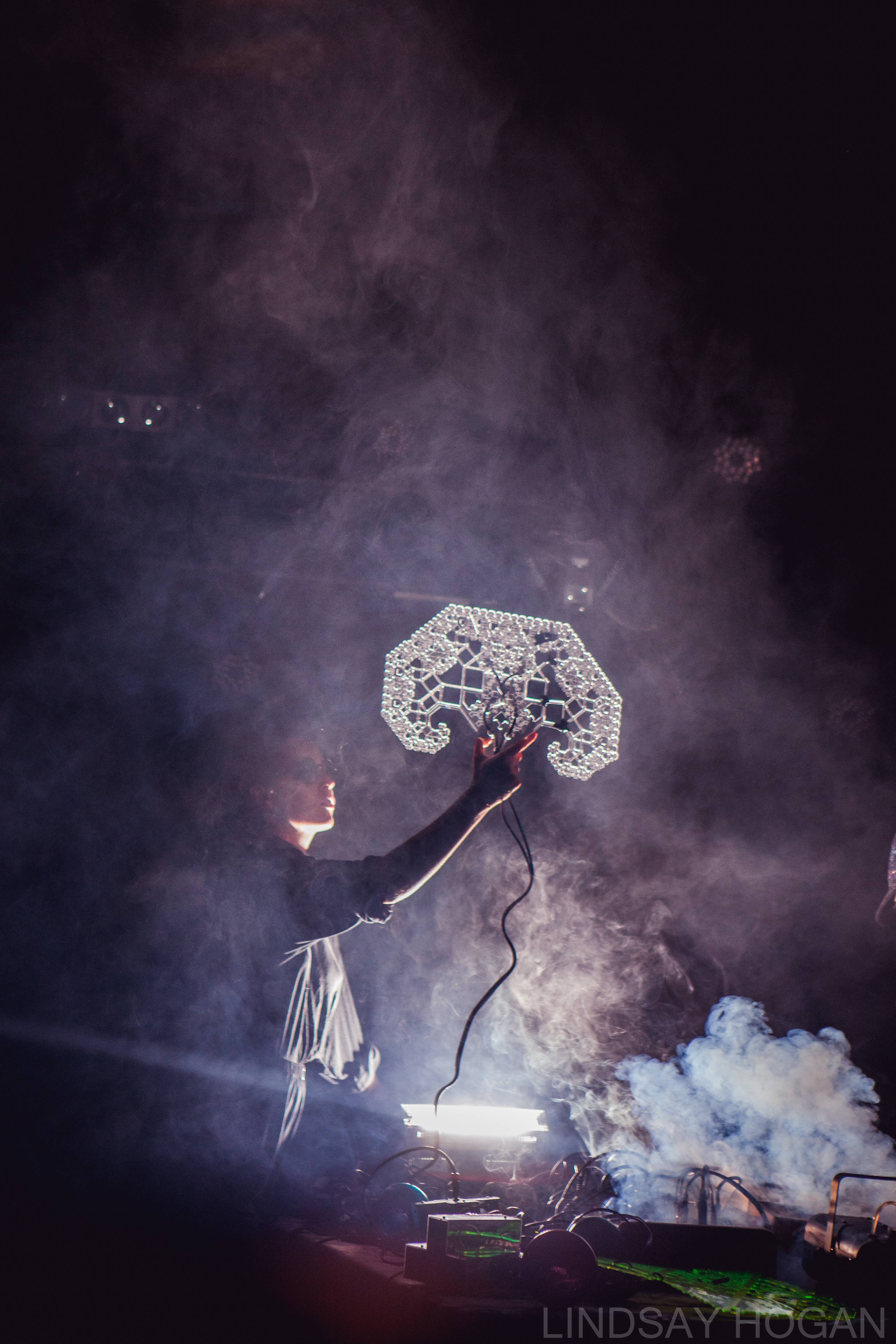 LISTEN TO: I think you have to hear and see MSHR
LIVE: To round out the Fields experience, I came across a duo whose name stands for 'Mission Statement Human Radiance,' but who can only be described on first listen as otherworldly (it's paradoxical enough to make you question what it means to be human). MSHR, like other groups at Fields, create droning electronic music, but MSHR goes above and beyond the call of duty to engage their audience visually, as well. In fact, this set – ideally placed at 2am on the last night of the festival – was so unlike anything I'd ever seen, that I hesitate to refer to it as a "musical". MSHR manipulate sound and light with more sound and light, using small sculptures and other visual objects to create dramatic sounds and textures.
Sounds heady, I know, but you can't deny the joy of a fog machine embedded in a display of lasers, under the stars in the woods, next to a gaping Dan Deacon on the dewy grass.
***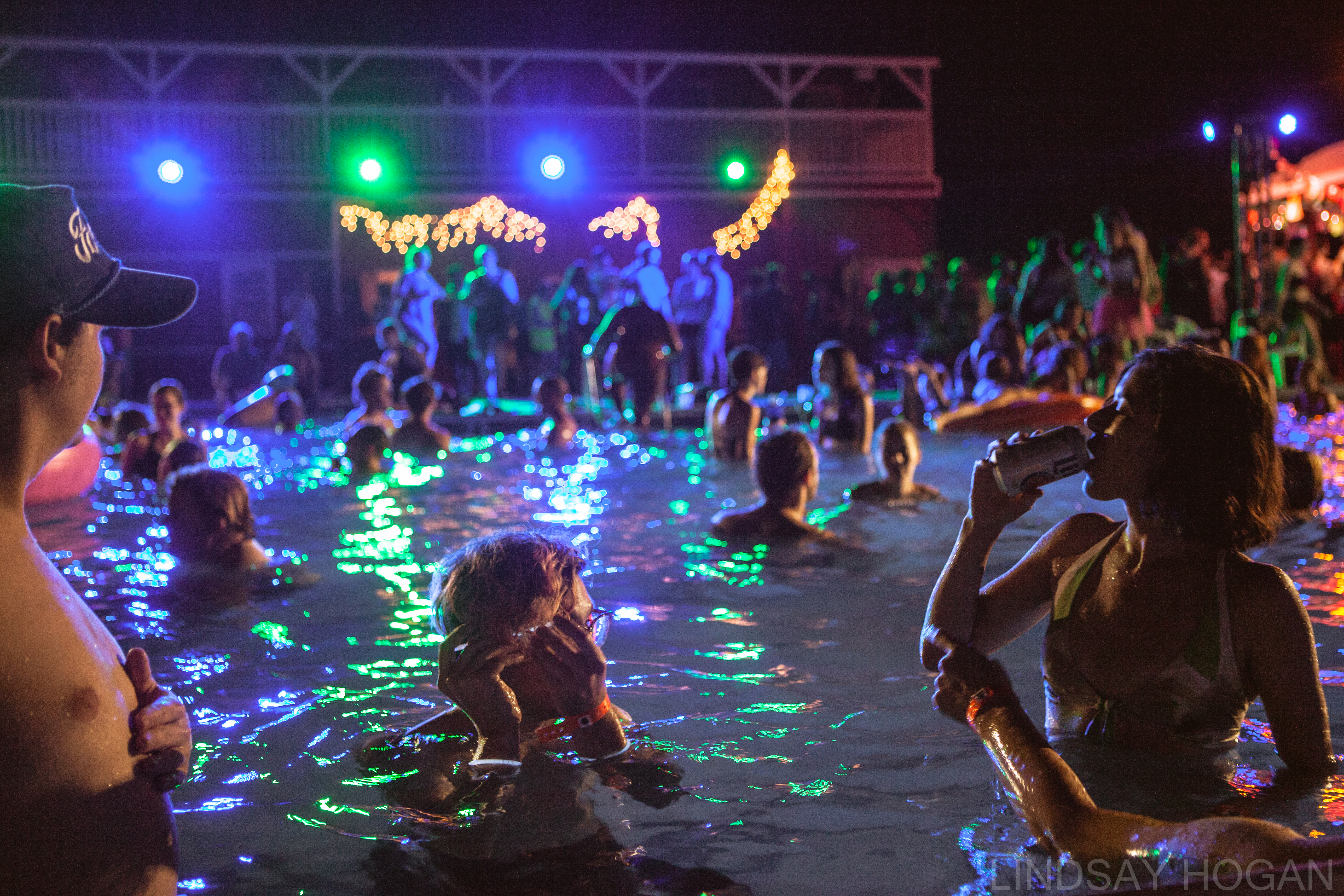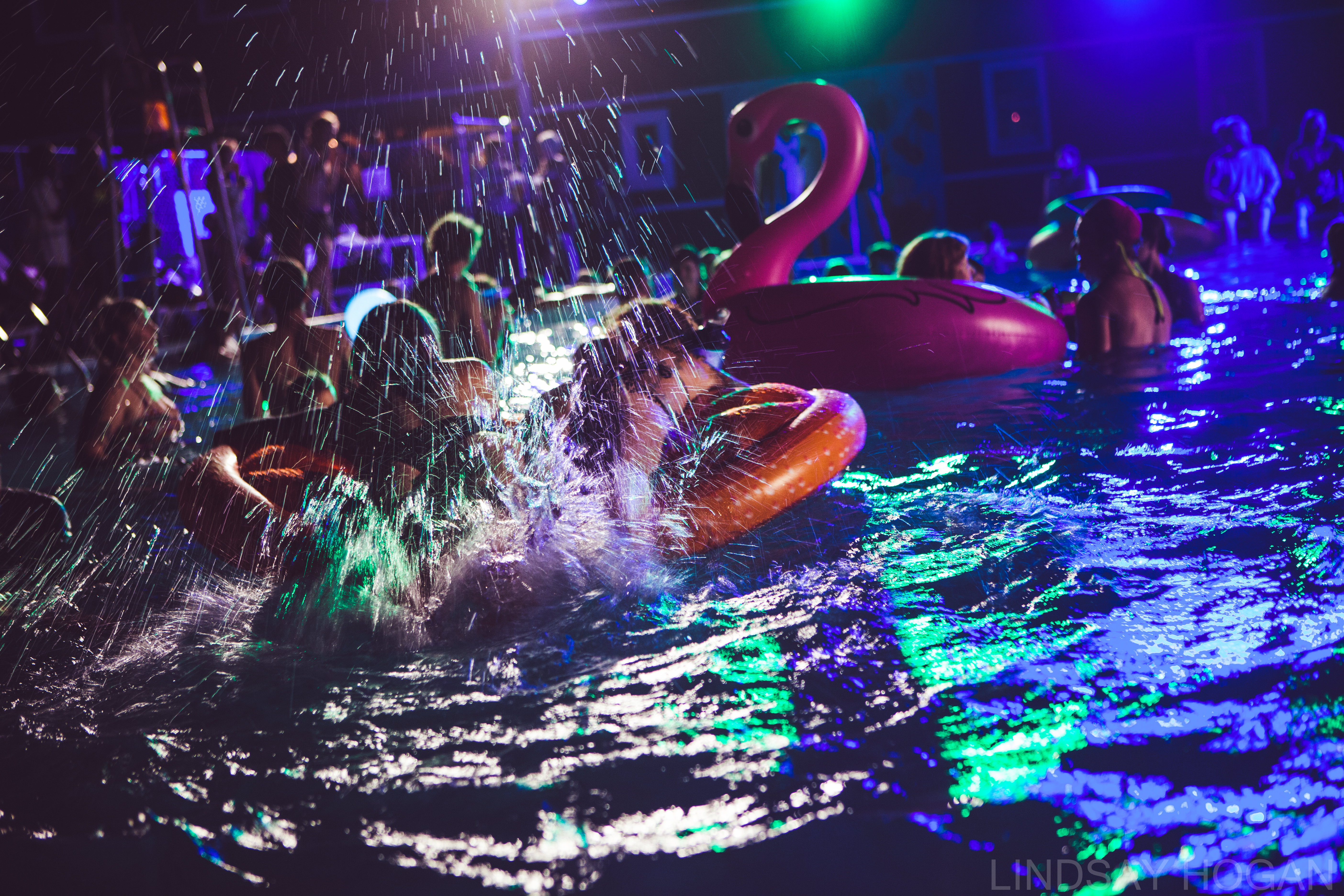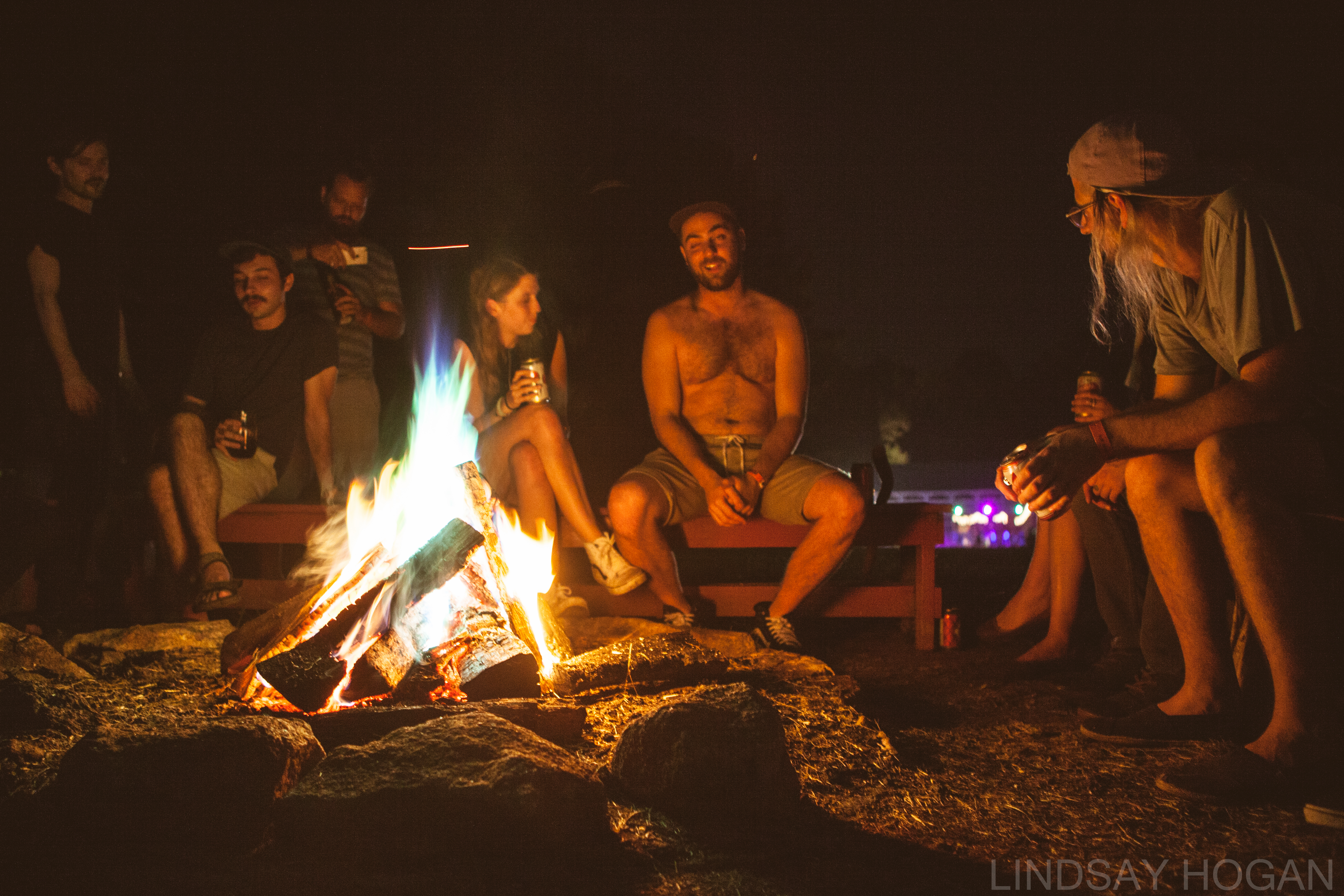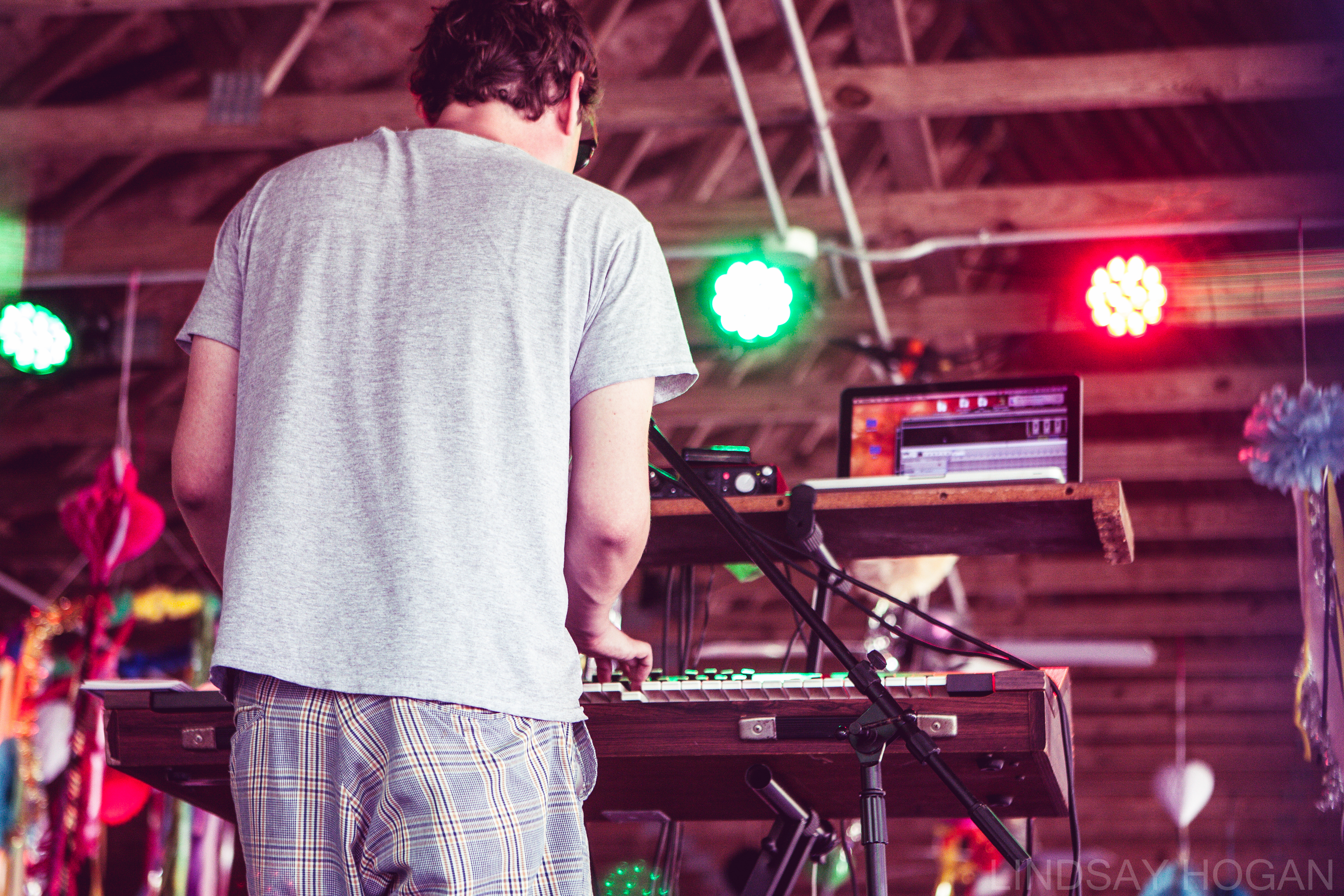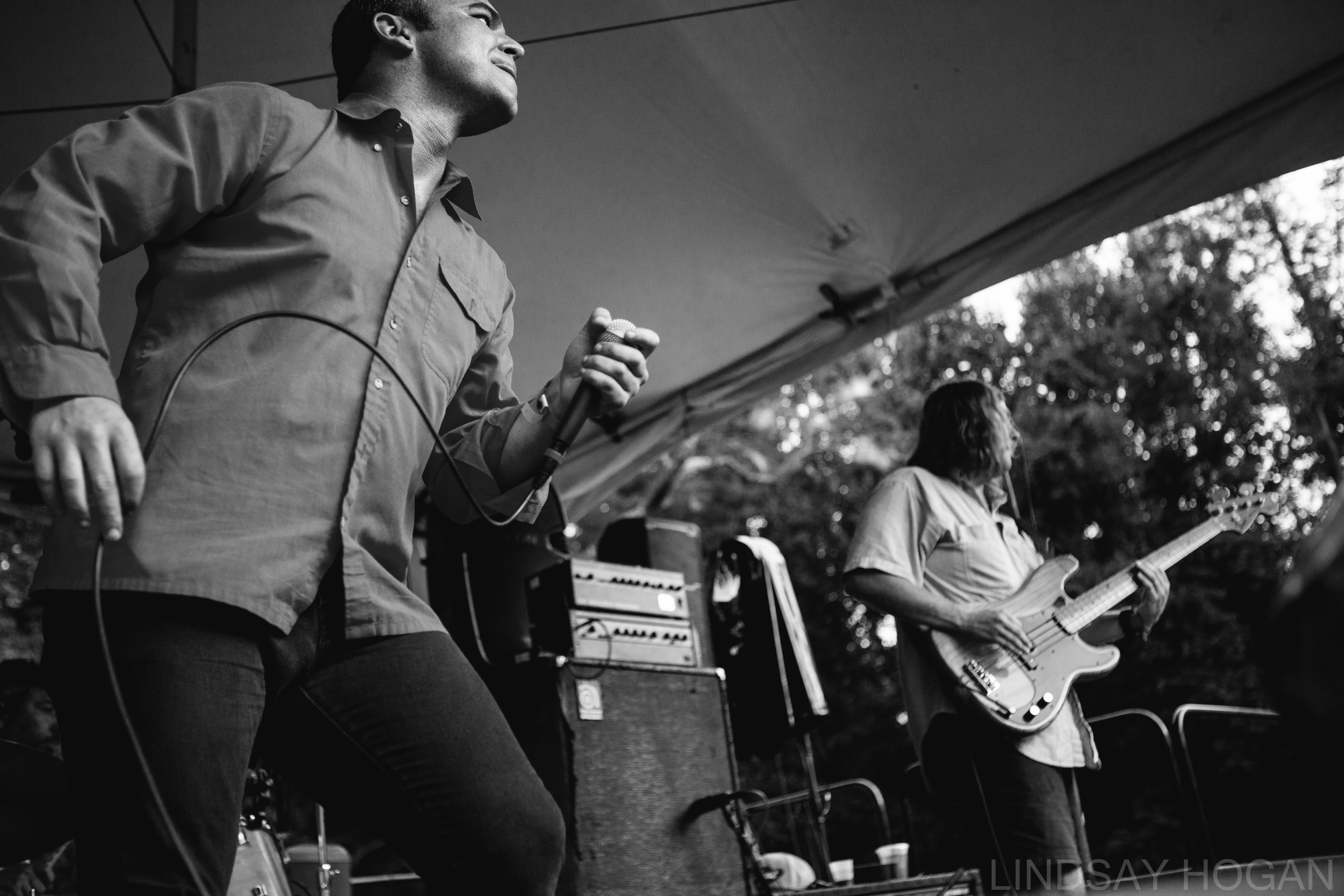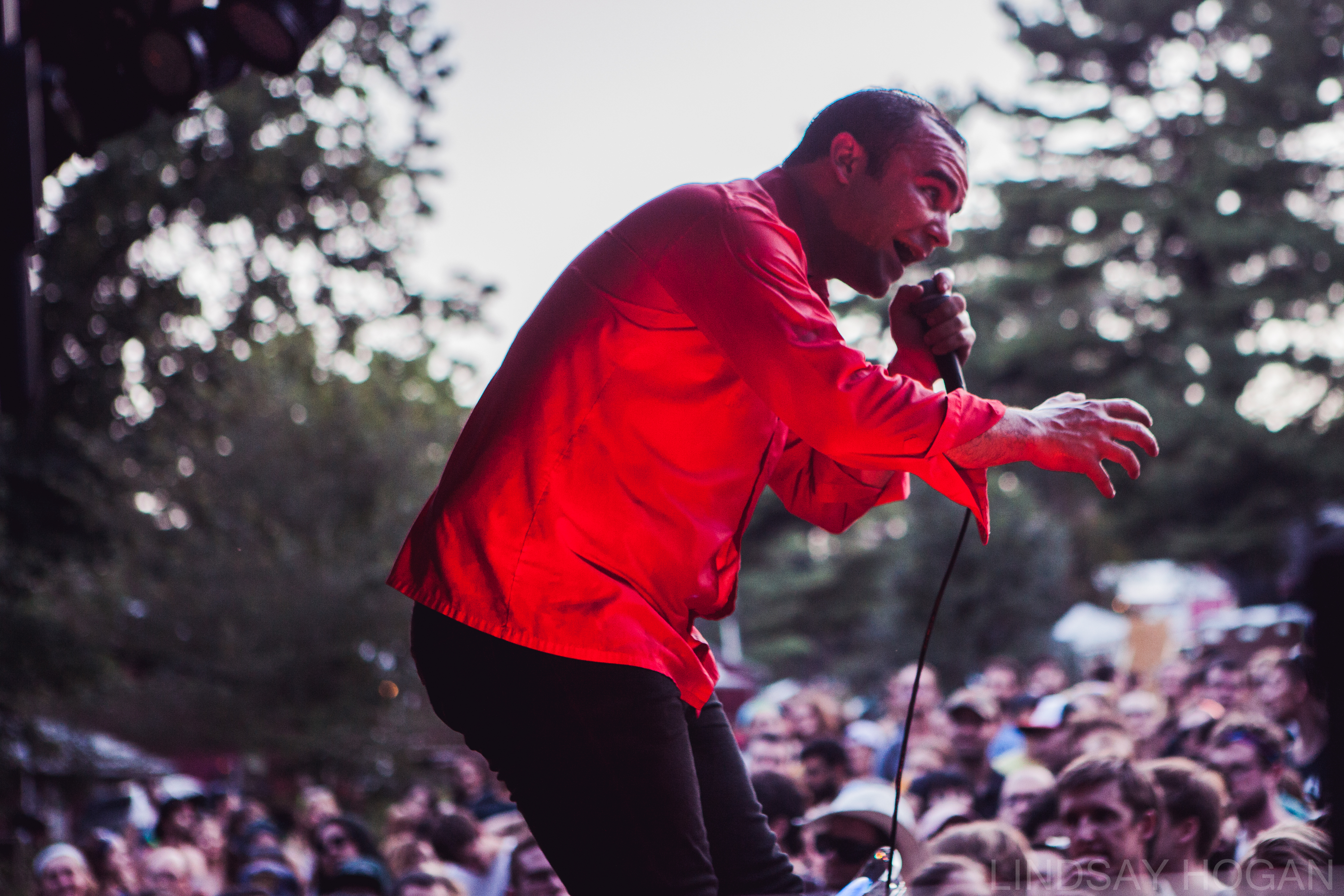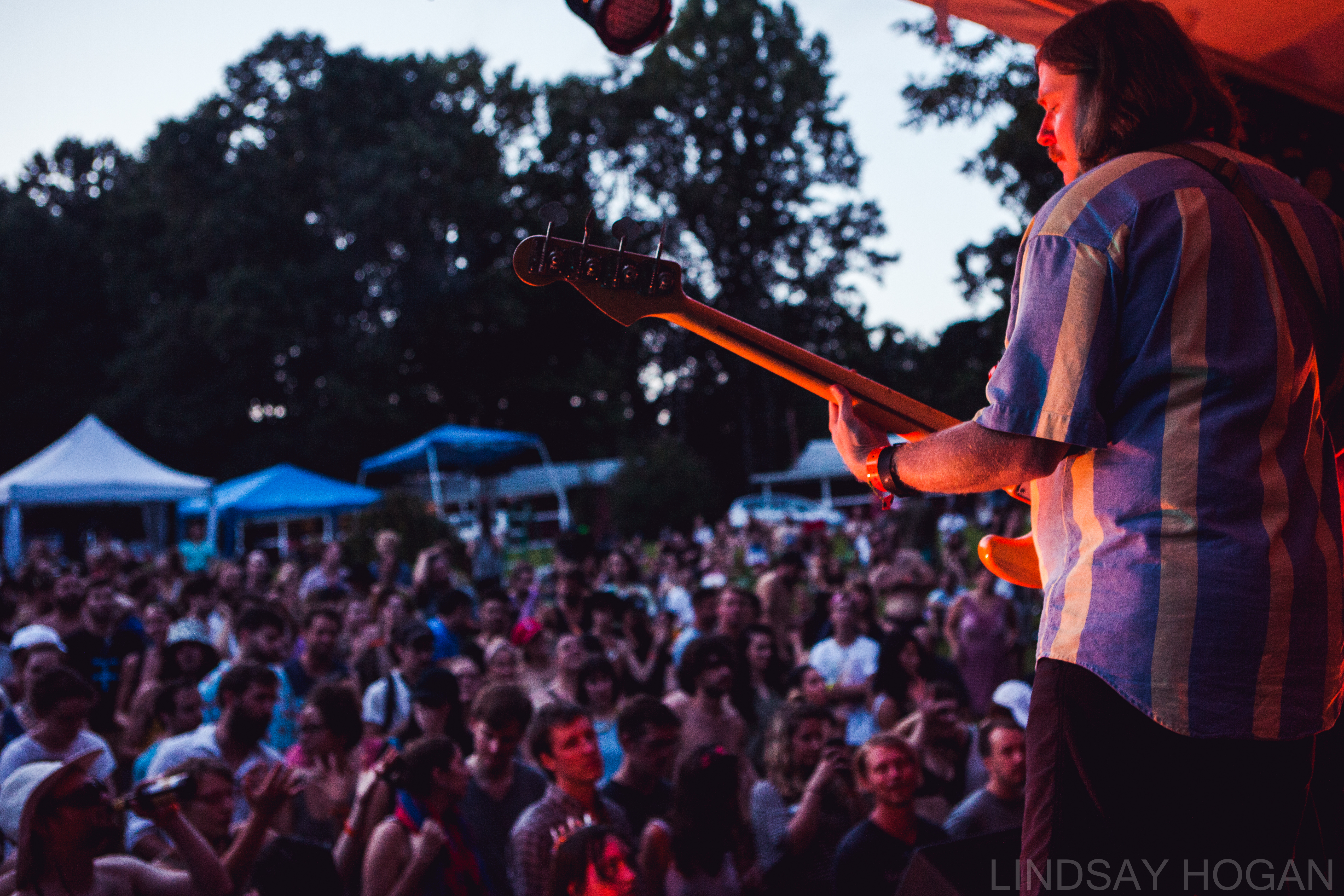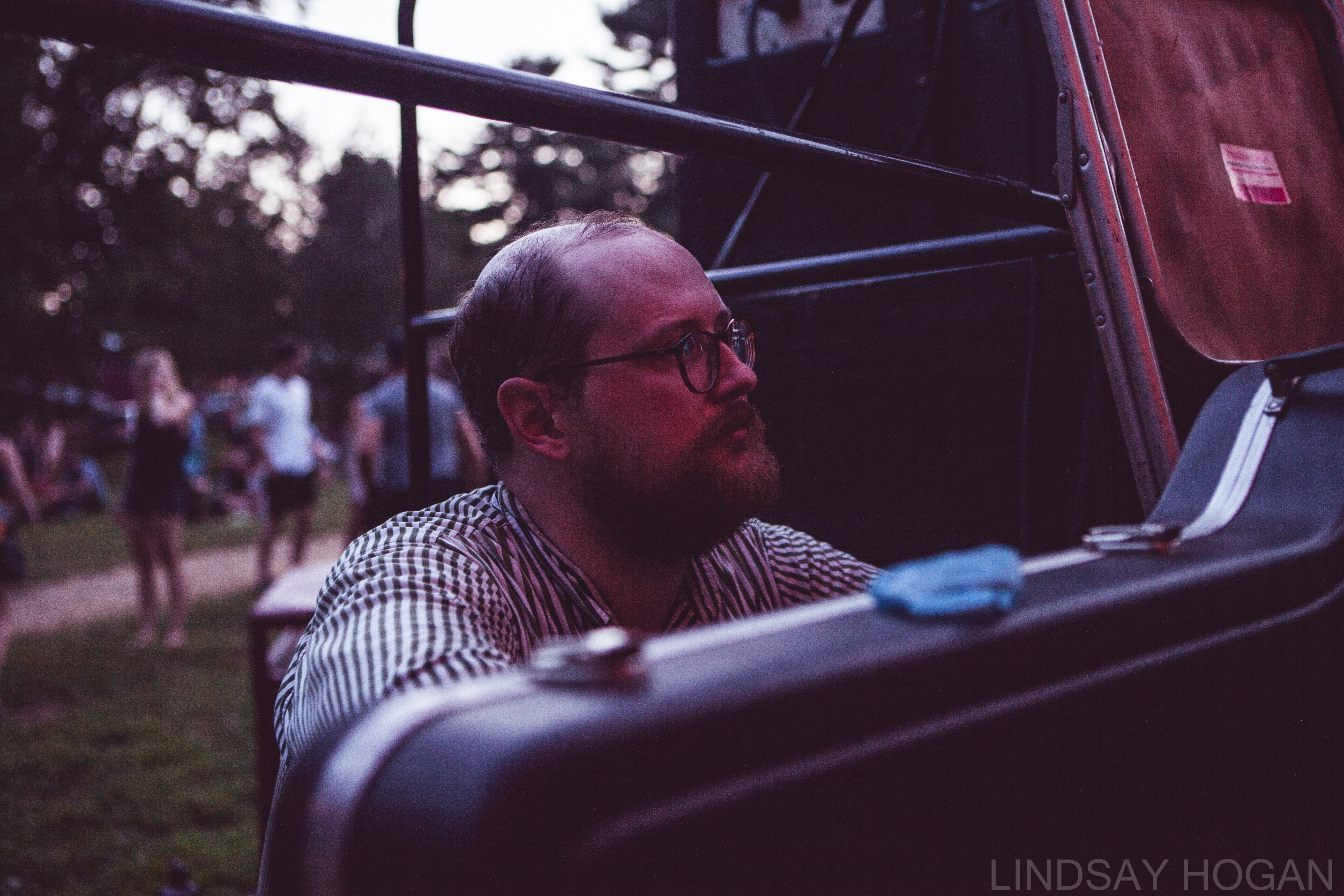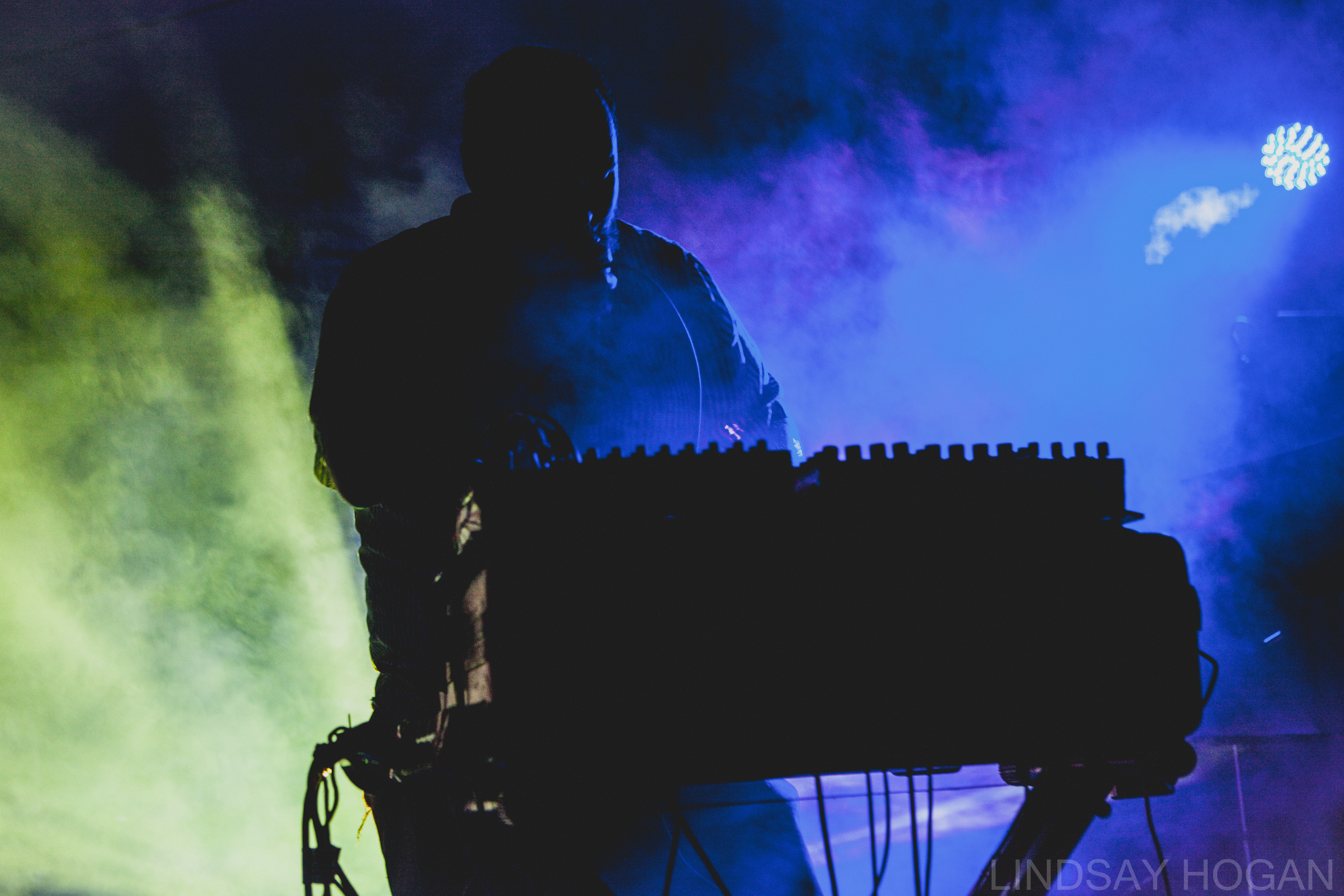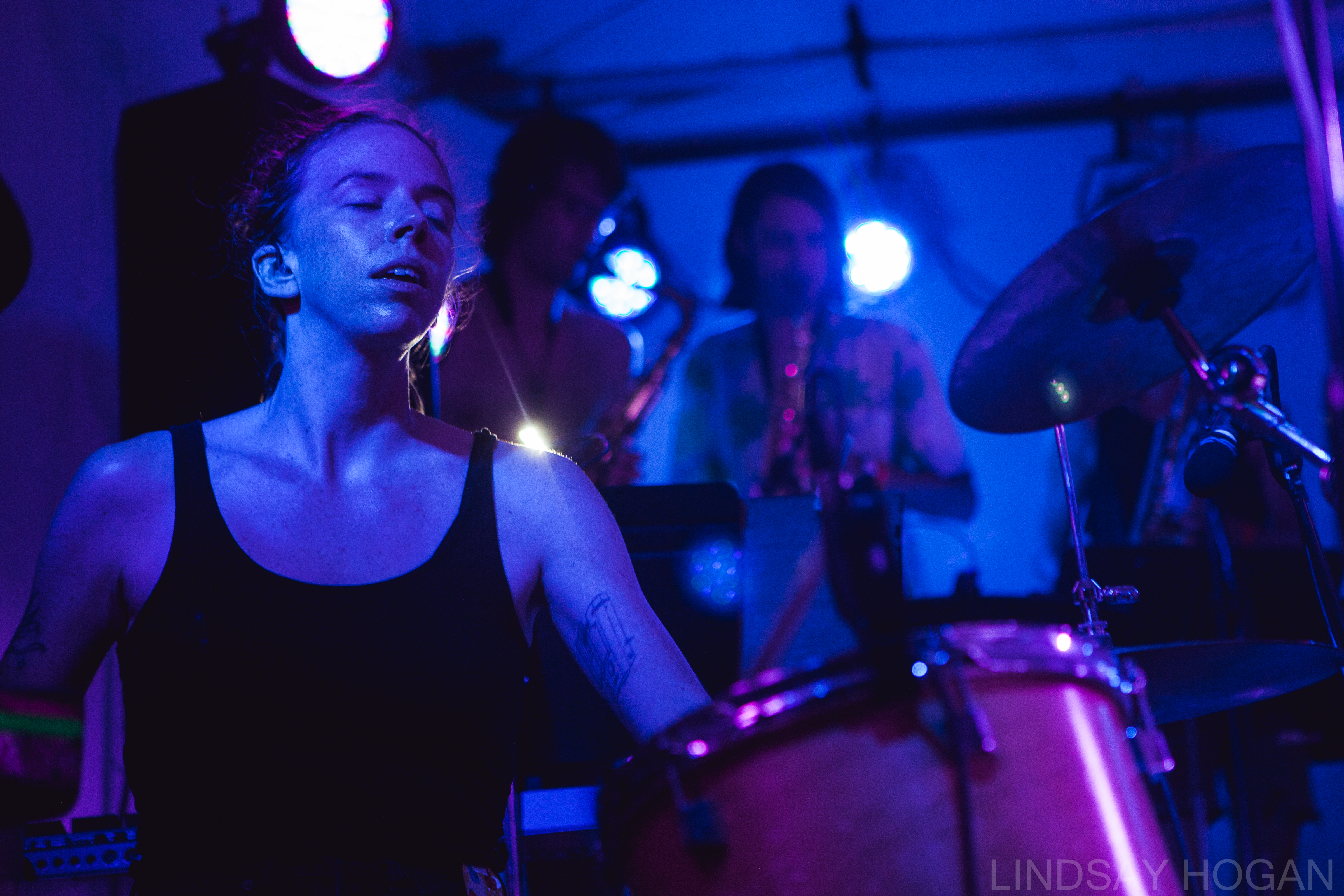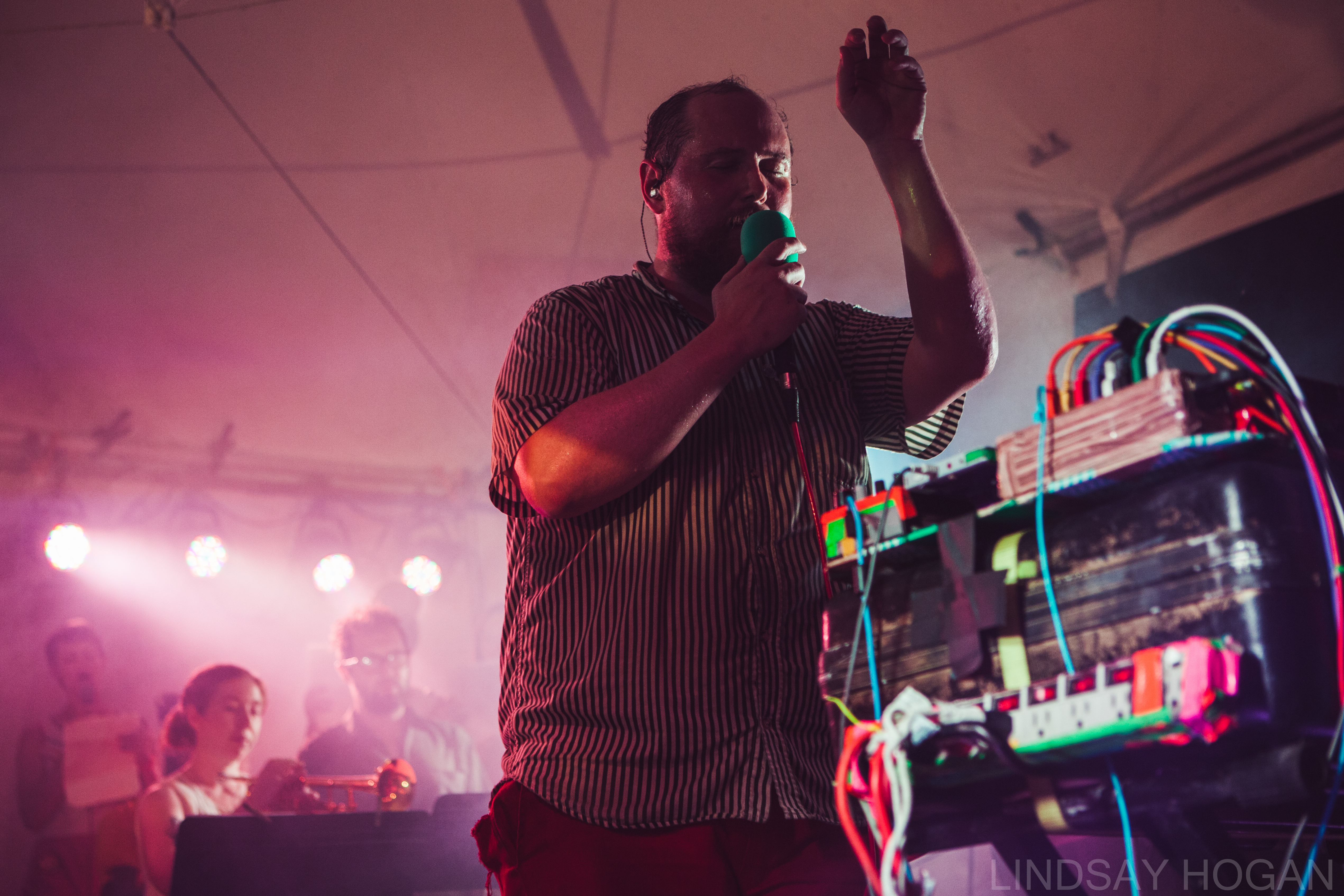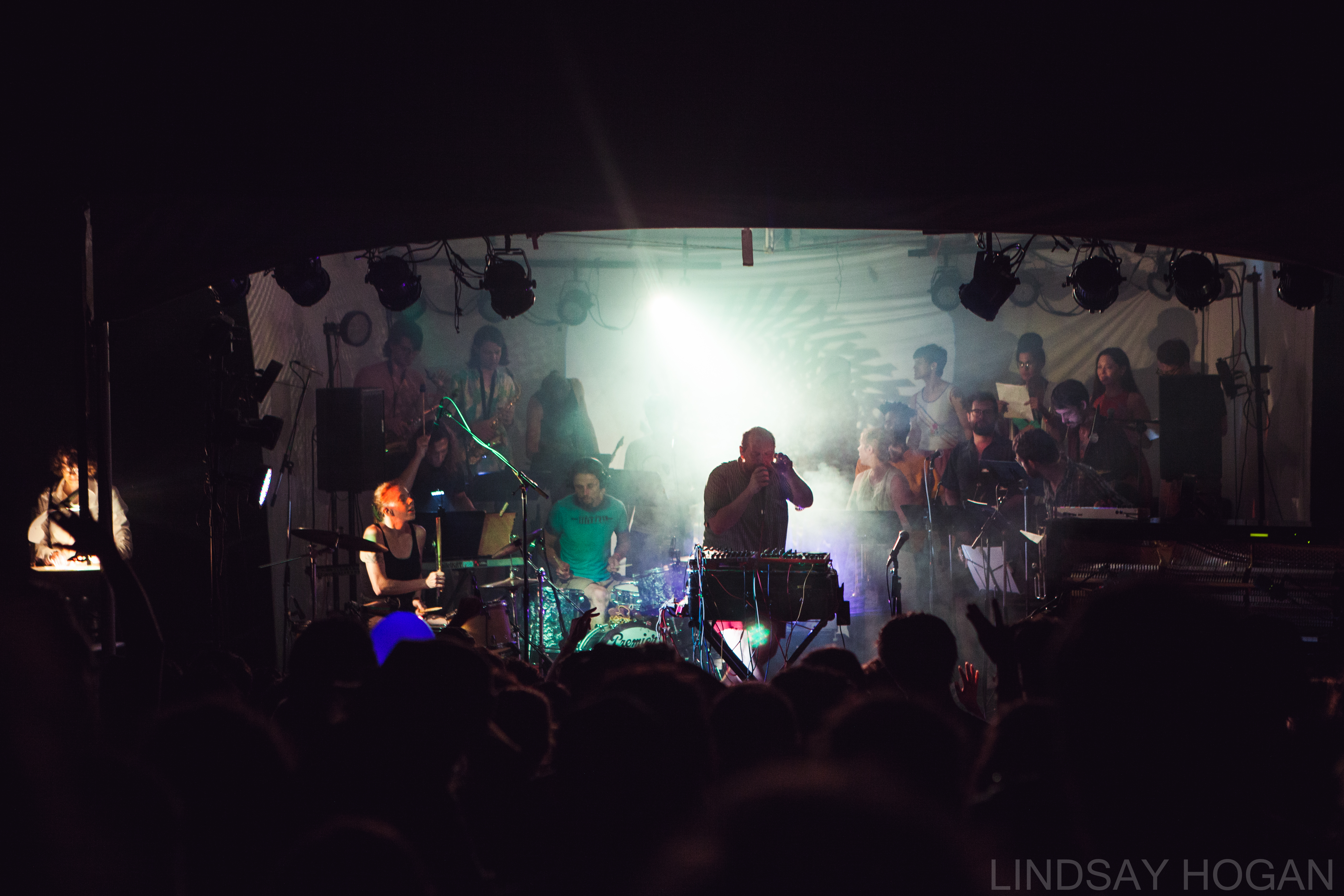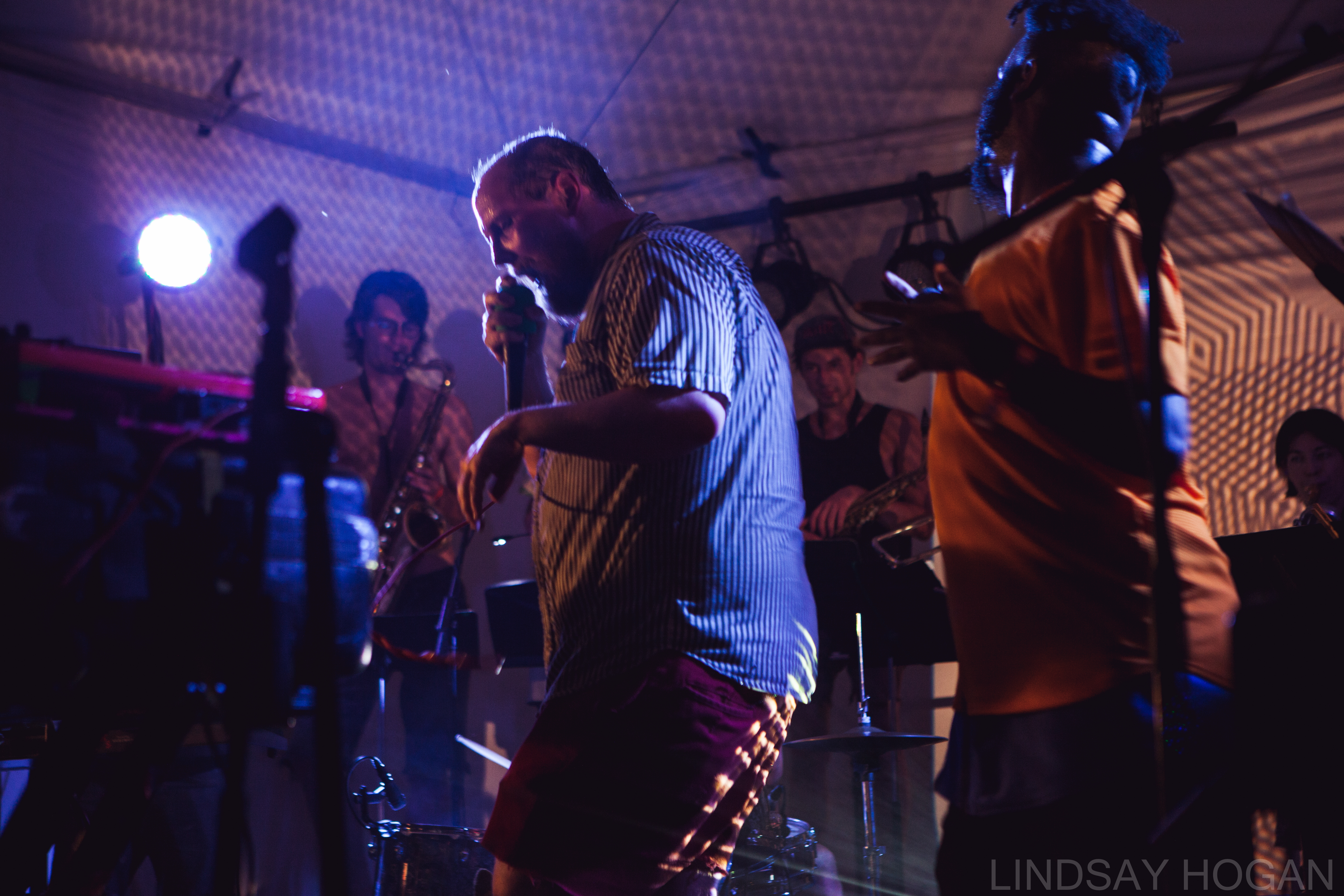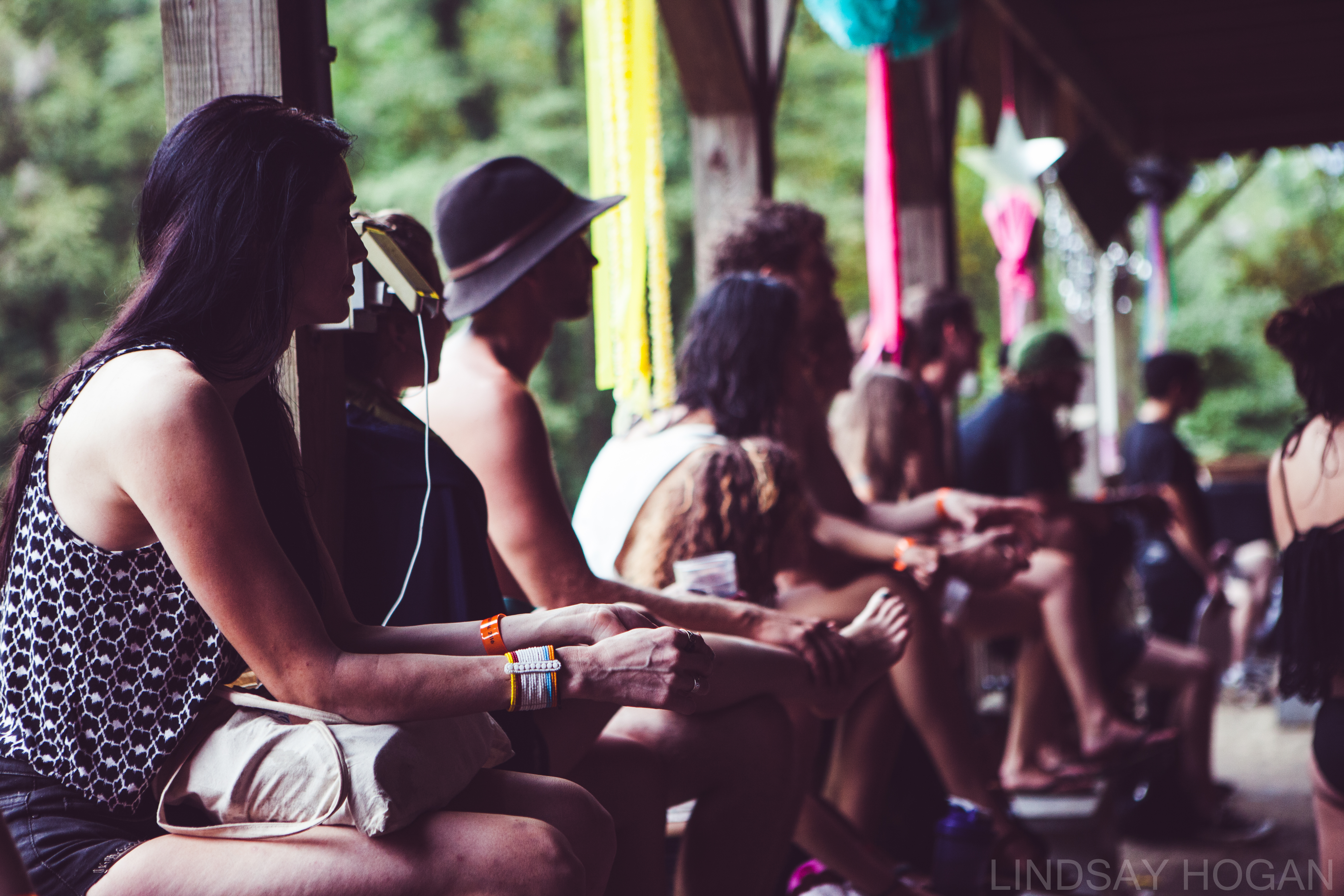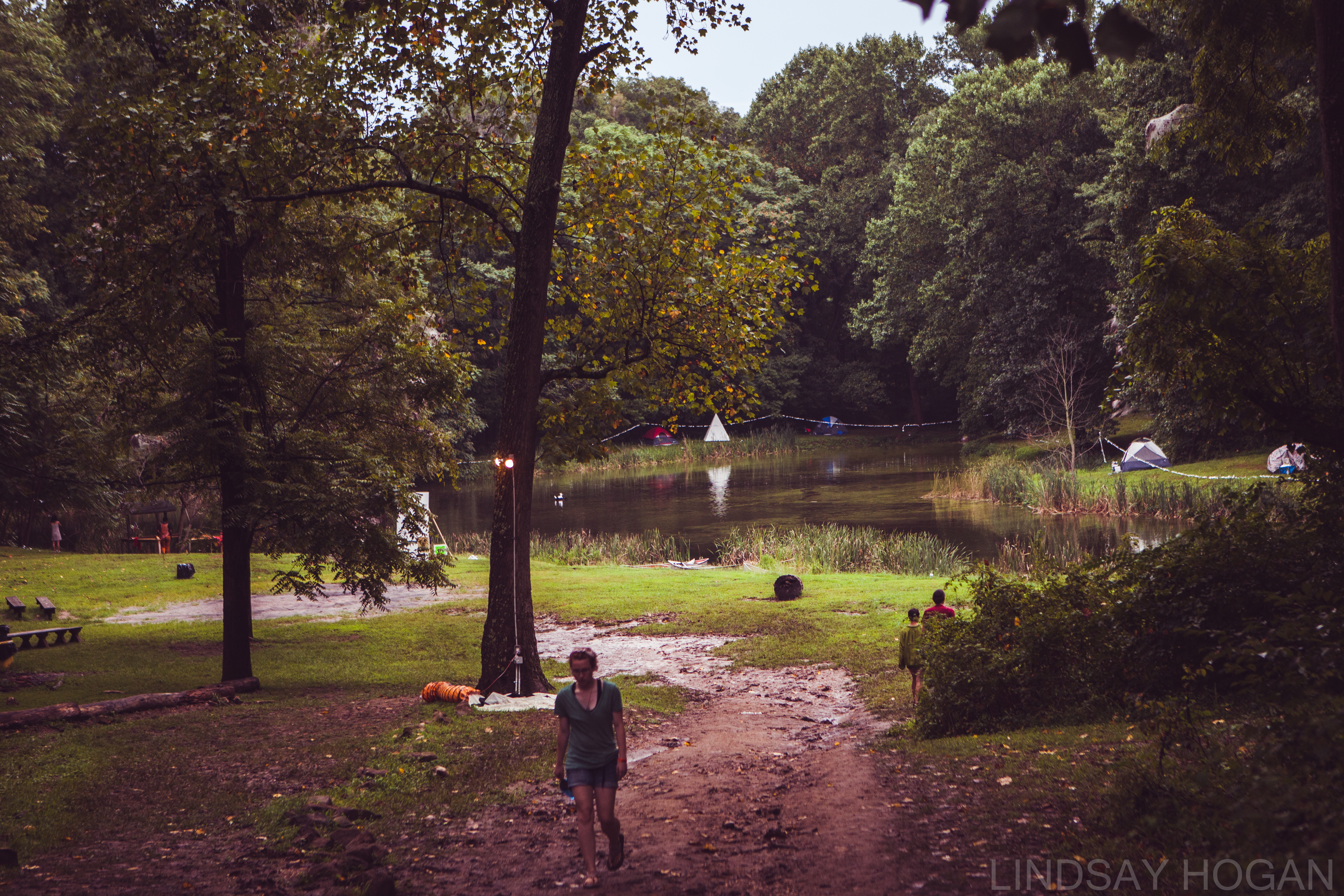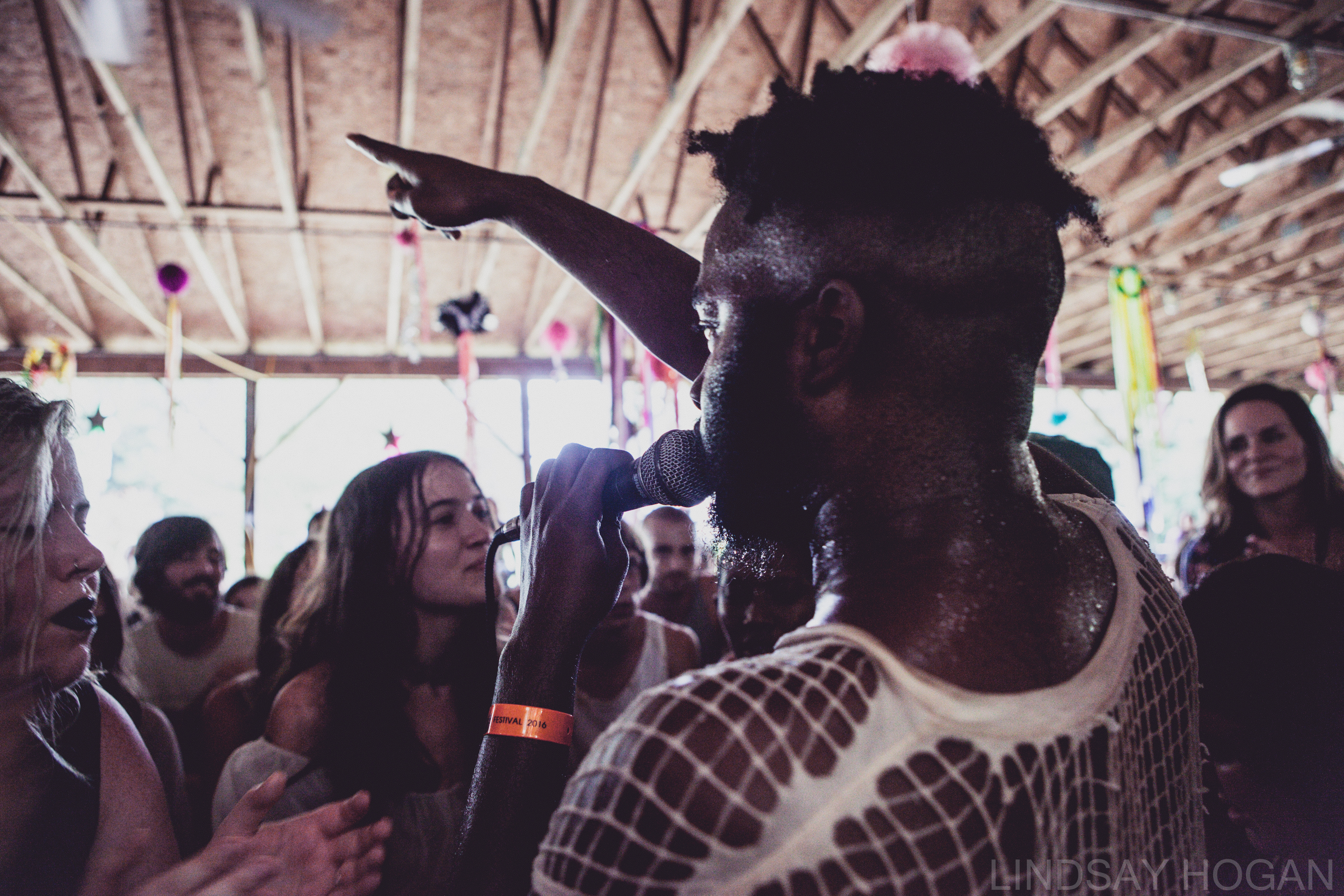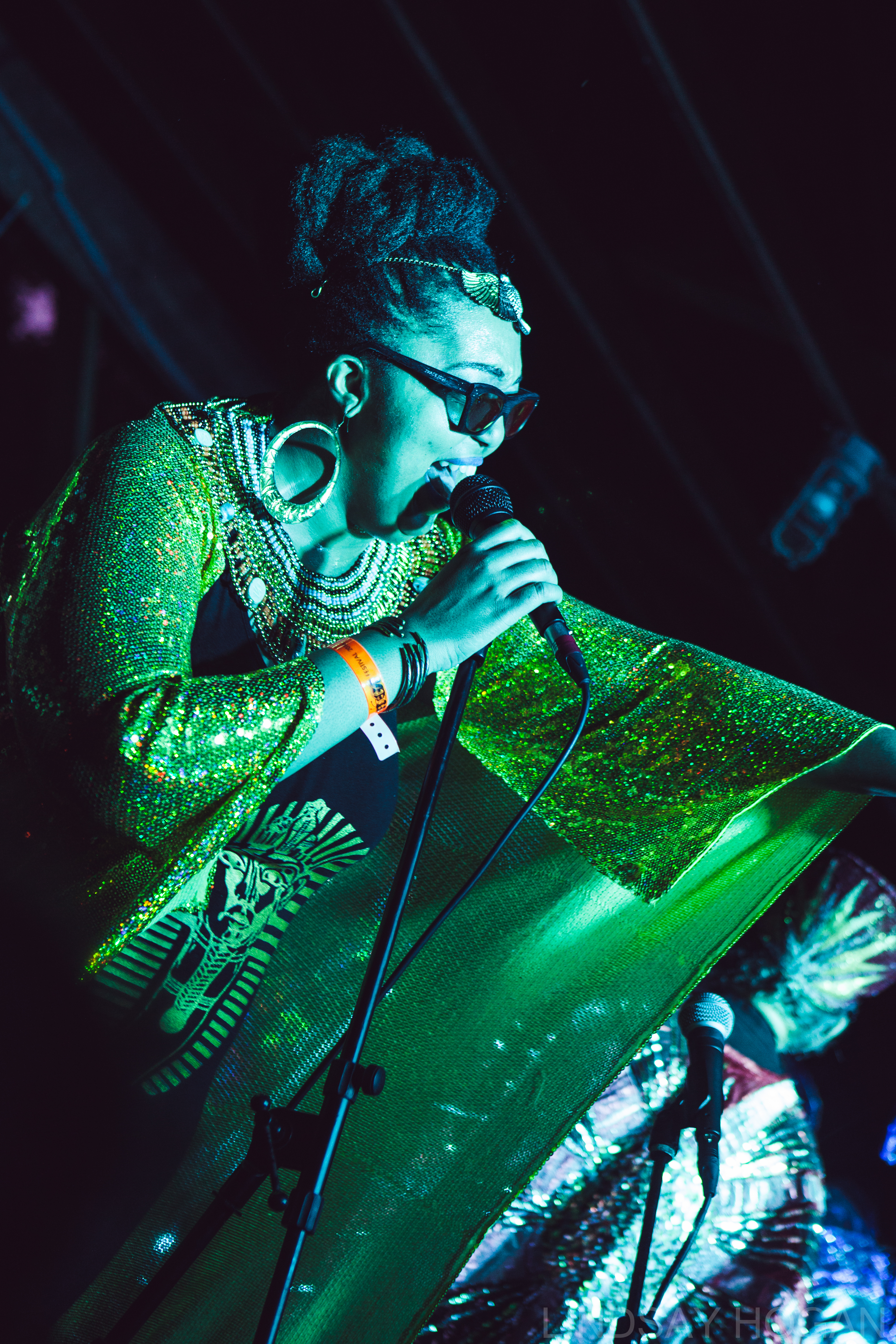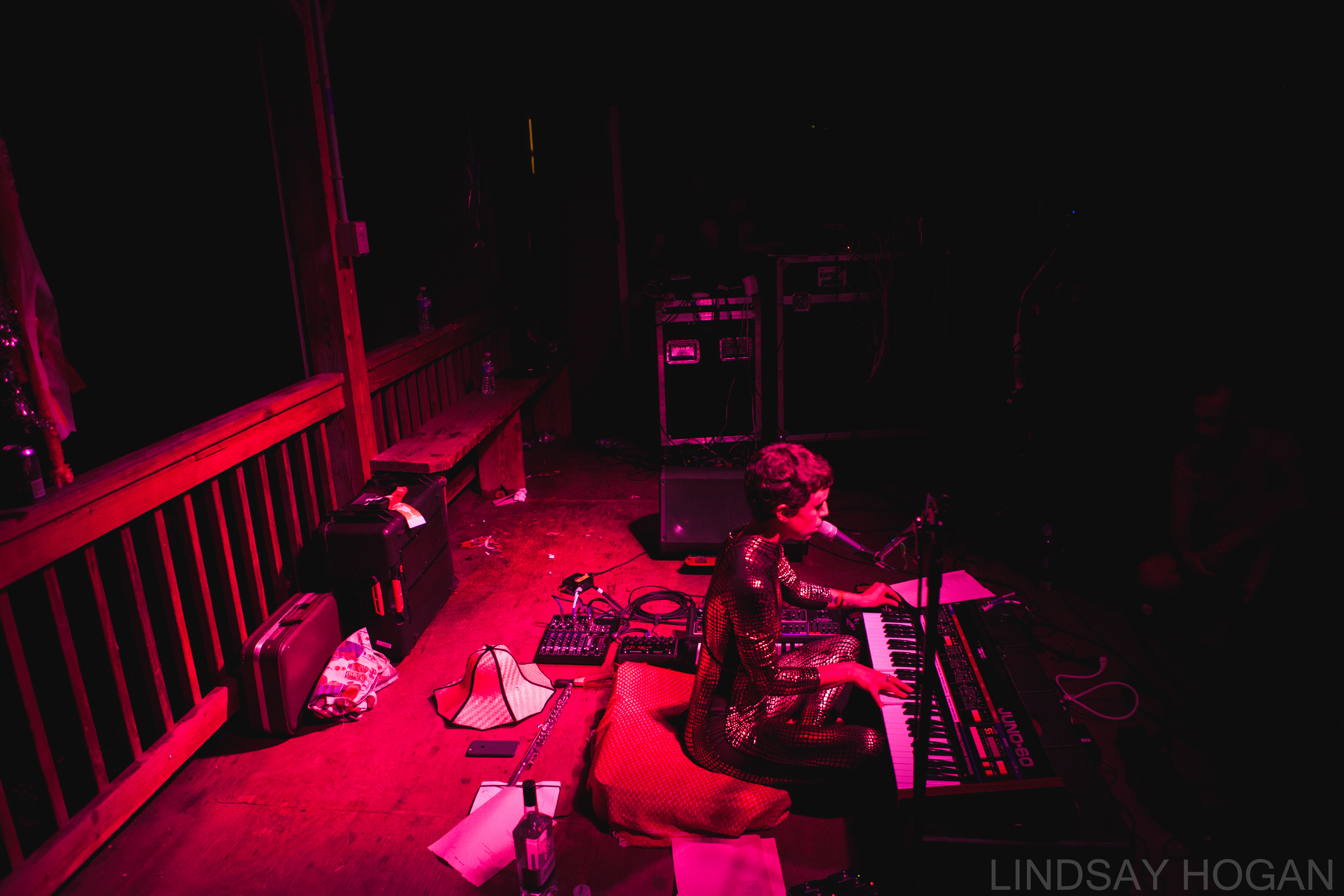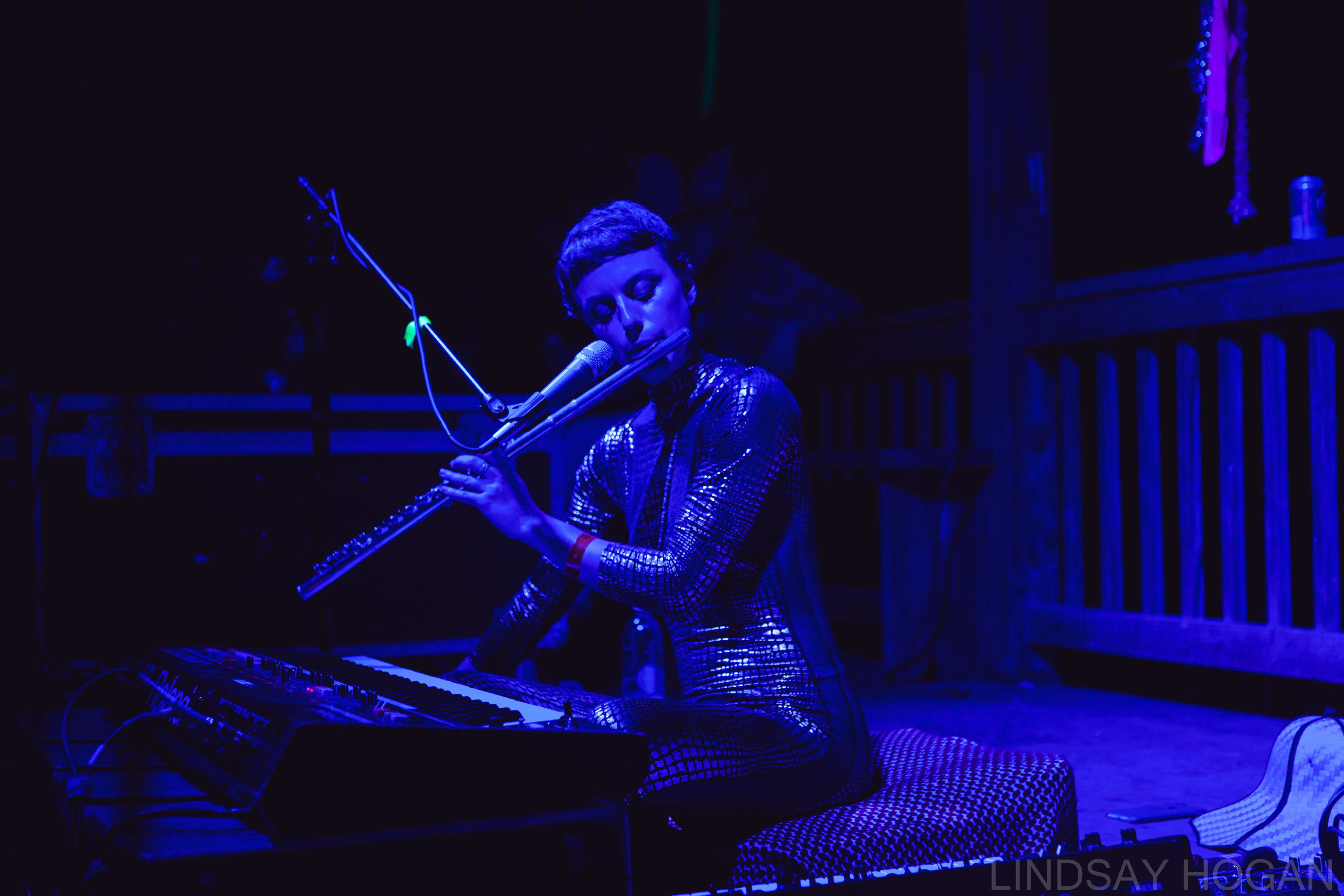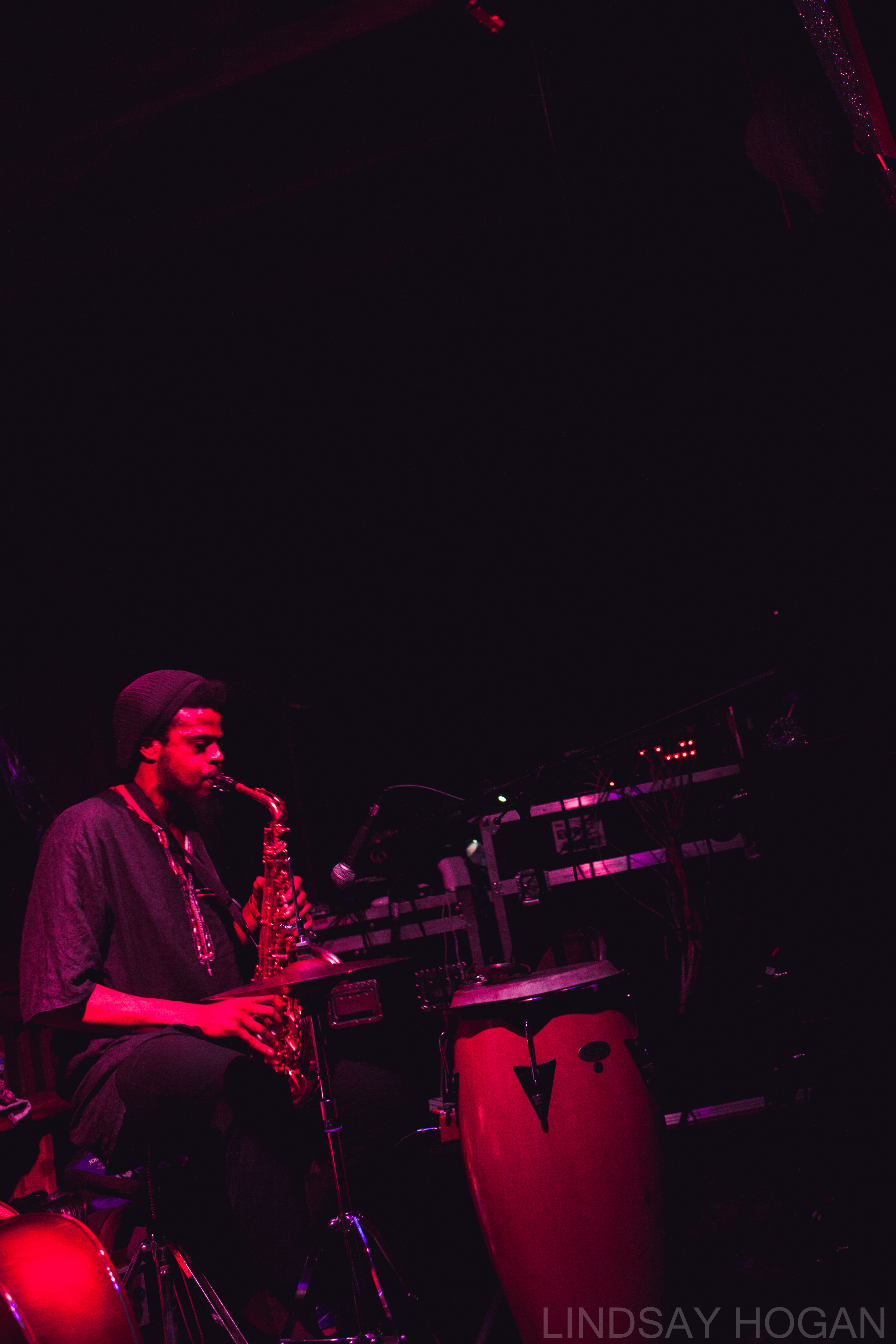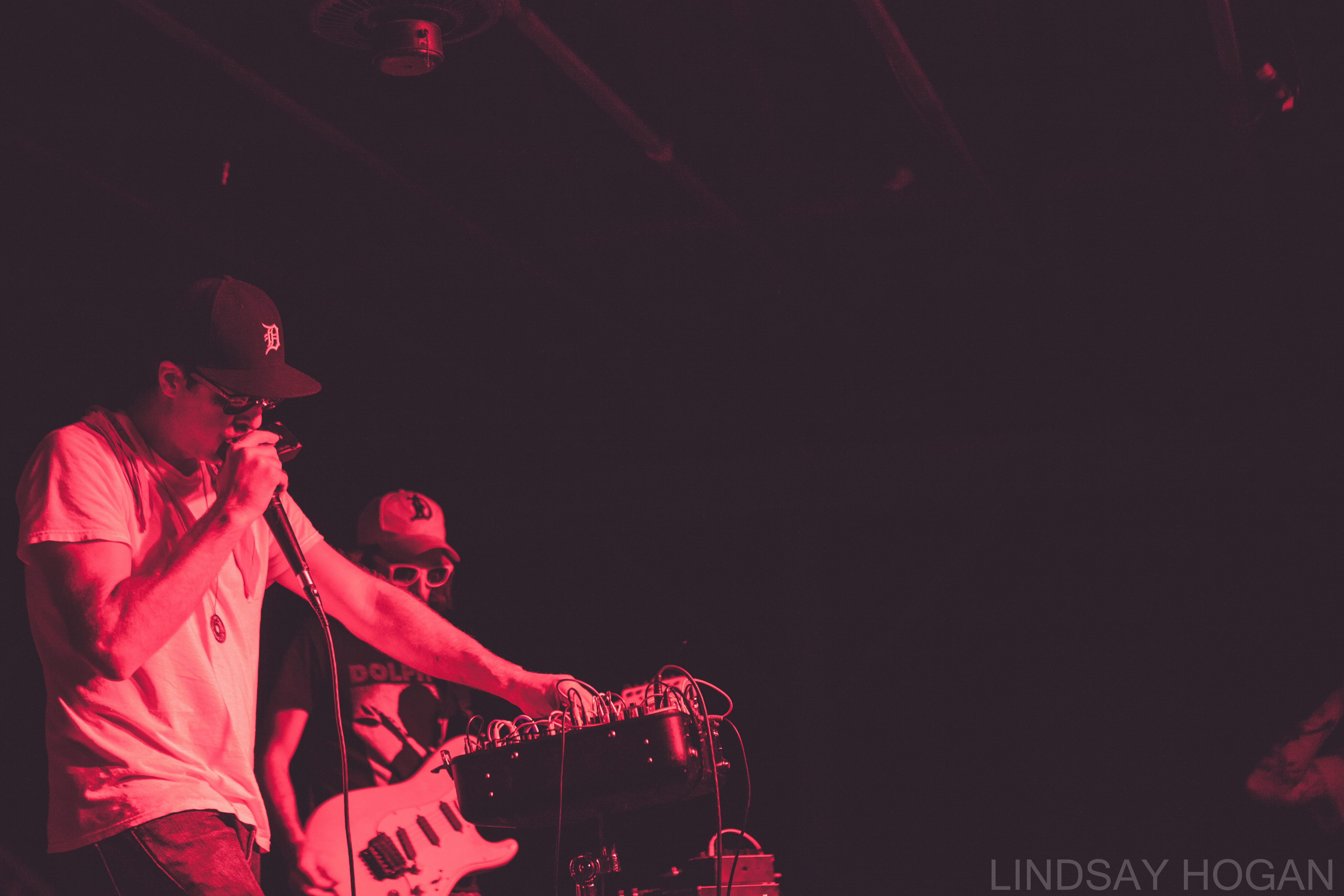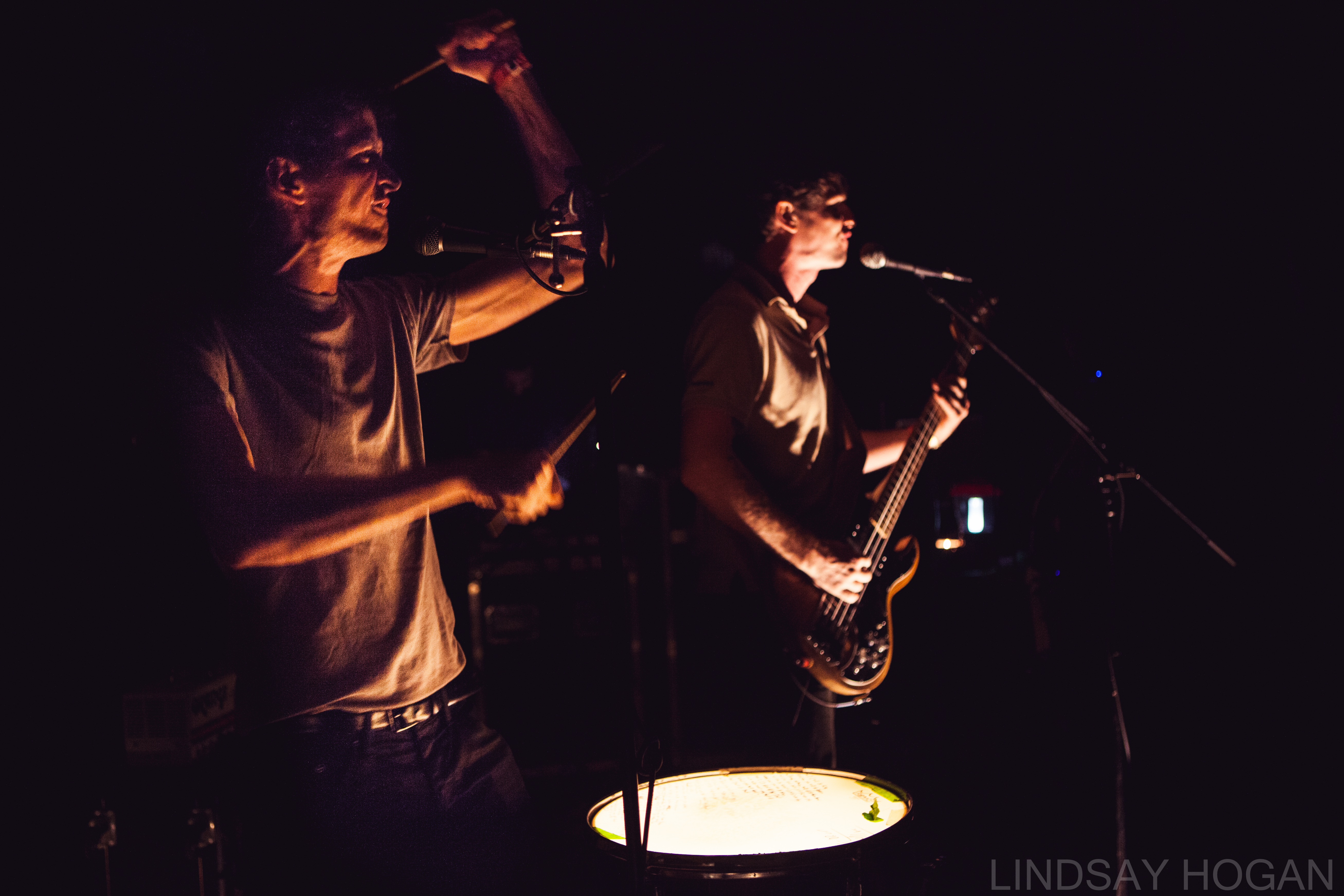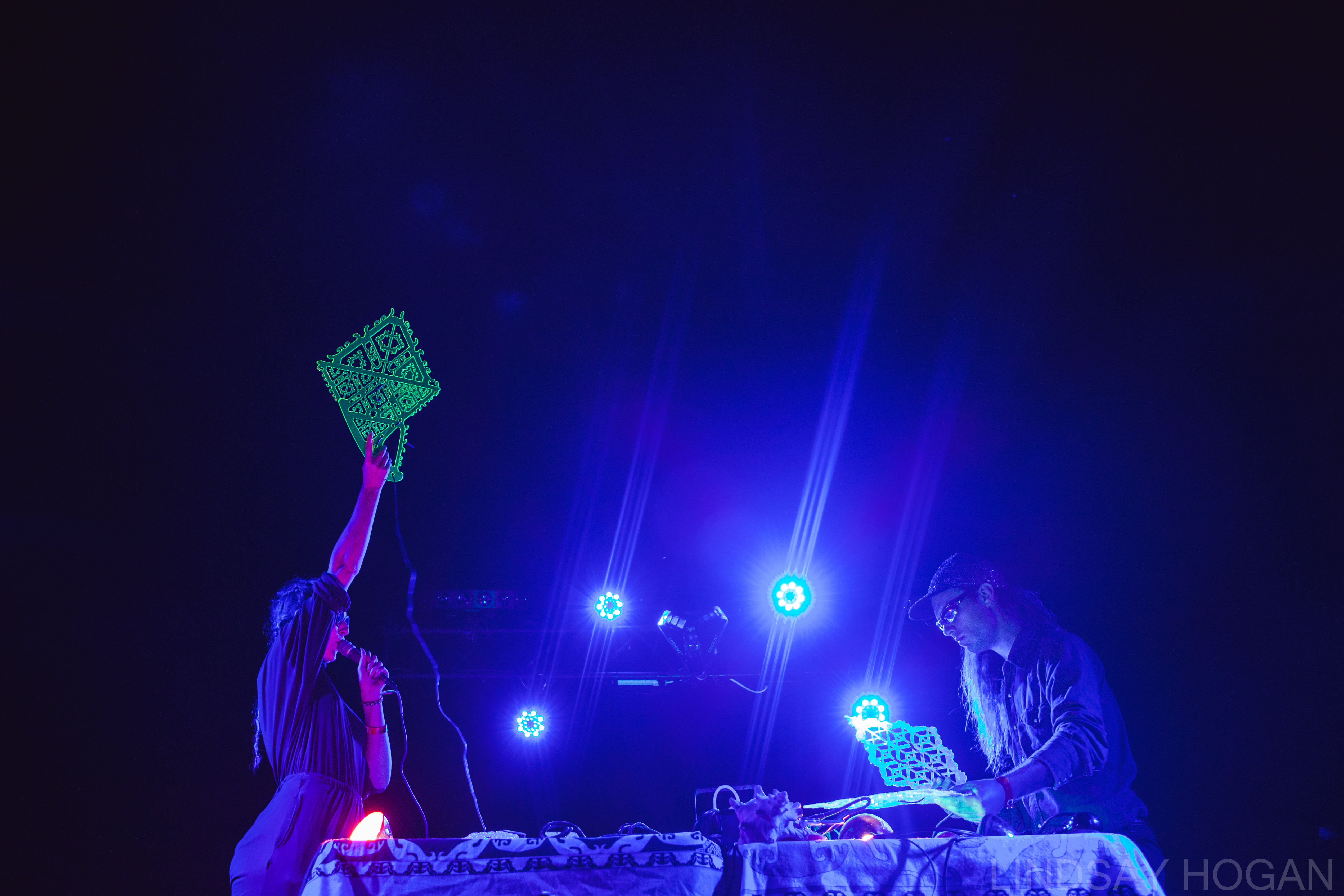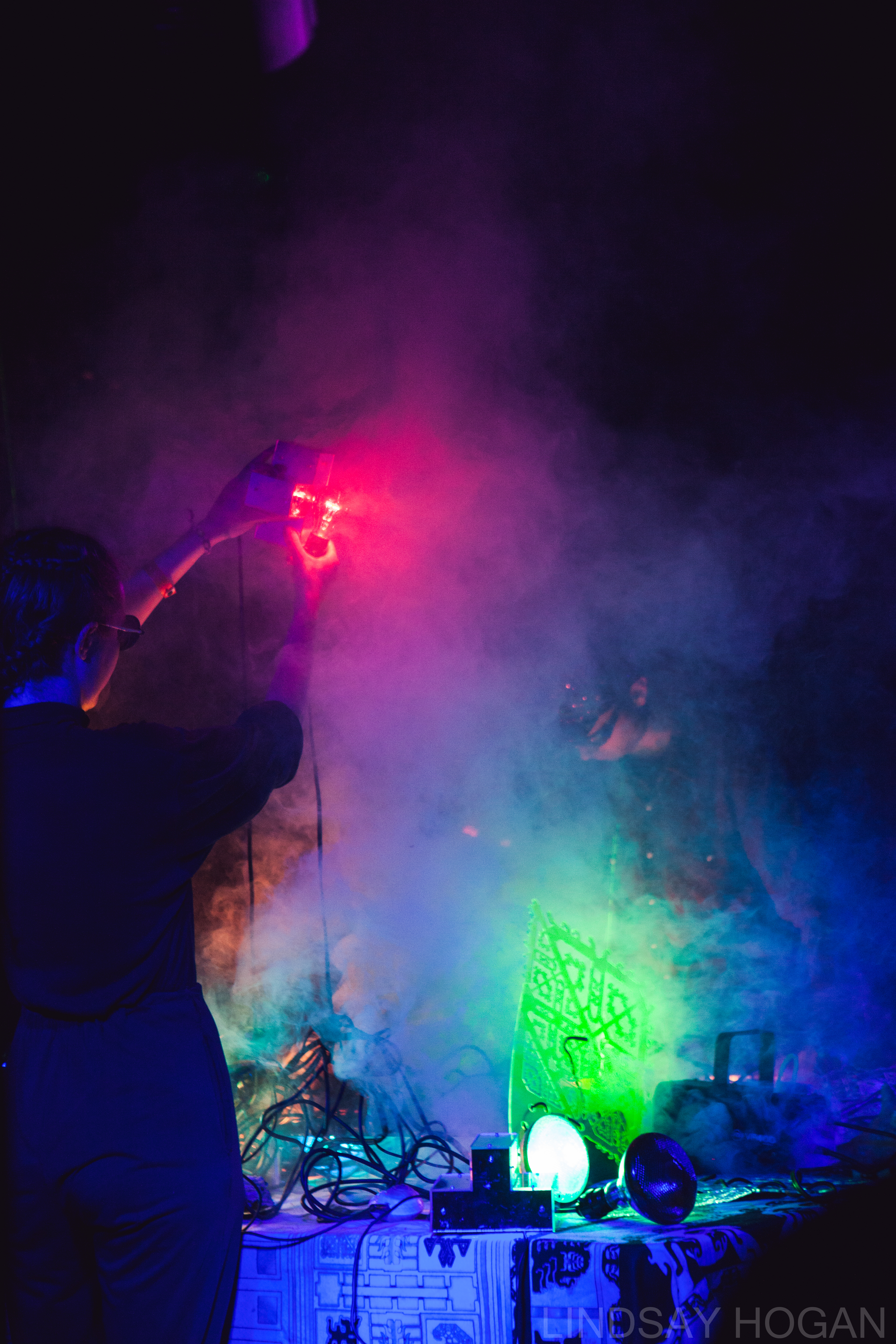 Submitted To Festivals!, Live Music, Music, Some Songs Considered, Too Long; Couldn't Tweet
Like what you read? Share it.
(That helps us.)
Love what you read? Patronize Lindsay Hogan.
That helps us and the writer.
What is Patronizing? Learn more here.
---