MARC-ET WATCH: Apple the Yippie, ABC's Gamble, and the New Cola Wars
---
---
My name is Marcus K. Dowling. I keep an eye on everything, at all times. Every two weeks, I'll tell you about three things that you should keep an eye on too. We call this column Marc-et Watch.
***
Don't Ever Forget that One of Apple's Early Funders was Jerry Rubin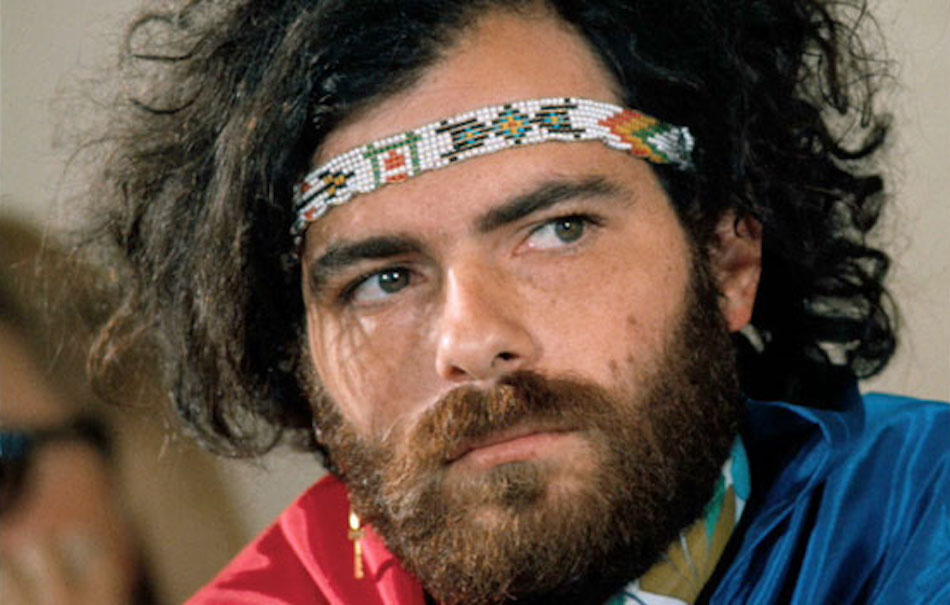 In the 1960s, a radical offshoot of the free speech and anti-war movement emerged calling itself the Youth International Party.
Founded by five New York City activists – Abbie Hoffman, Anita Hoffman, Jerry Rubin, Nancy Kurshan, and Paul Krassner (whose collective resumes also boast membership in groups like Ken Kesey's Merry Pranksters and the Weather Underground) – its members were known as Yippies.
Famous for their disruptive and theatrical political protests, the Yippies would do things like appear in front of the US Congress in full Revolutionary War garb#, or nominate a pig named Pigasus for President of the United States in 1968. They even once threw fistfuls of both real and fake dollar bills onto the New York Stock Exchange's trading floor from the visitor's balcony during a tour they had snuck onto (some traders booed, while others began to scramble frantically to grab as much of the real money as they could).
Jerry Rubin, one of those five original founders of the Yippies, is infamous for once blowing soap bubbles at members of Congress after being subpoenaed by the House Un-American Activities Committee for alleged Communist ties.
Dressed in full 18th-century attire, he told them:
"Nothing is more American than revolution."
And this man, Jerry Rubin – a guy who once threatened to poison the water supply of Chicago with LSD during the 1968 Democratic Presidential Convention – would later go on to be one of Apple computer's very first backers…
Compared to Rubin's celebrated acts of rebellion, Tim Cook – the boss of the modern-day Yippies in Cupertino – essentially telling the Federal Government, "up yours, baby" isn't quite as shocking, but it does appear that in the face of having to unlock a cell phone that could be a Pandora's box in terms of future government overreach and surveillance, Apple has remembered who and what they were.
Yes, Apple's certainly been compliant with the federal government historically, having already extracted data from iPhones over 70 times in the past (though not unlocking them, as is being widely reported). Still, this company was built on an anti-government ethos dating back nearly a half-century. When Tim Cook calls this request by the FBI "an unprecedented step which threatens the security of our customers," he's not only trying to draw a line in the sand, but show why it's so important a line is drawn in the first place.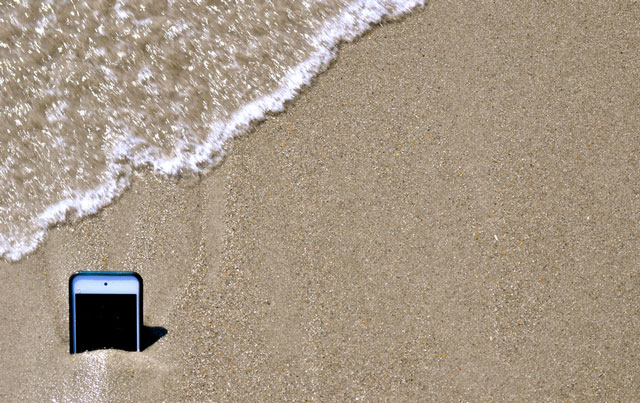 Apple has always been a revolutionary company. It changed the way we connected to the world and re-invented the music industry, it's making driverless cars and televisions that are driving networks crazy. But for as much as we may think of Steve Jobs as some sort of iconic liberal idealist, it's well worth remembering that he was originally fueled by a dirty-hippie rage, totally down with going after, and never fully trusting, "The Man."
Apple didn't have to build a phone that it itself couldn't even hack into, but it read 1984 just like the rest of us and understood that in an alternate timeline, they could be what caused the Orwellian Age of Apocalypse#.
Rubin once said, "The power to define the situation is the ultimate power." And there's no way Apple's giving that up if they can help it.
ABC Now Fully Represents the Changing Face of America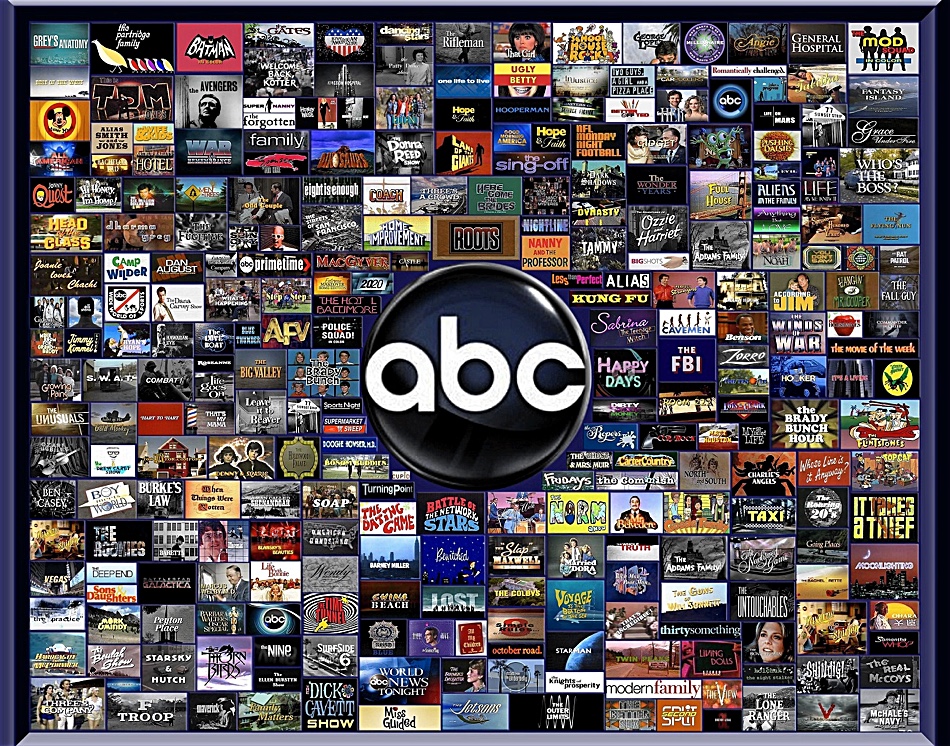 African-American female executive Channing Dungey has been named as ABC's newest president. This is obviously significant news, in that she's the first African-American woman to ever be named the head of a broadcast network, but this is also just part of an ongoing story at the ABC network.
For the better part of a decade now (see: Shonda Rhimes' Shondaland, the in-vogue, subversive Muppets, Eddie Chang's hip-hop inspired Asian-American life story Fresh Off The Boat) ABC has been the major network doing the best job of portraying the modern face of America to the country, and world, at-large.
Dungey's the executive behind Shonda Rhimes getting a shot with Scandal and How To Get Away With Murder, and is therefore partially responsible for invigorating the rise in black-aimed programming with broad-based appeal that Fox has copied via Empire – a show that is still breaking records in terms of audience growth and retention.
However, while these "black" programs are successful, it's worth remembering that CBS' less race-specific programming like Big Bang Theory, NCIS, and Mike and Molly continue to bolster their industry-topping ratings lead. ABC is presently in third place out of four major networks behind leader CBS and second-place NBC, only besting Fox.
Nevertheless, ABC appears firmly in the corner of a rapidly diversifying and socially progressive country. Blacks, Asians, and Latinos are all growing American populations, and ABC is choosing to actively reflect that by showcasing these three groups in greater numbers in their programming. By comparison, in many ways CBS feels like a hold-out for more traditional American stereotypes and values, with programming featuring white-dominated casts and very traditional depictions of American life.
It is worth noting, however, that while Dungey has brought a radical shift to the forefront of broadcast television, streaming services – network television's biggest threat since cable – have been bucking stereotypes since their inception. Hulu's top sitcom is Indian-American actress Mindy Kaling's Mindy Project (which was dropped by broadcast network Fox), and Aziz Ansari's Master of None is one of Netflix's biggest hits. African-American comic Loni Love was just on Chelsea Handler's Netflix docu-series Chelsea Does, and Hannibal Burress just released a headlining comedy special on the streaming portal to glowing reviews.
ABC's gamble on a revolutionized viewer base very well could lead it to the top of the network ratings, but it may find that the peak of that inclusive mountain is more crowded than they might have expected once they get there.
One Day Soon, Universal Records Will Probably Get Sold to a Beverage Brand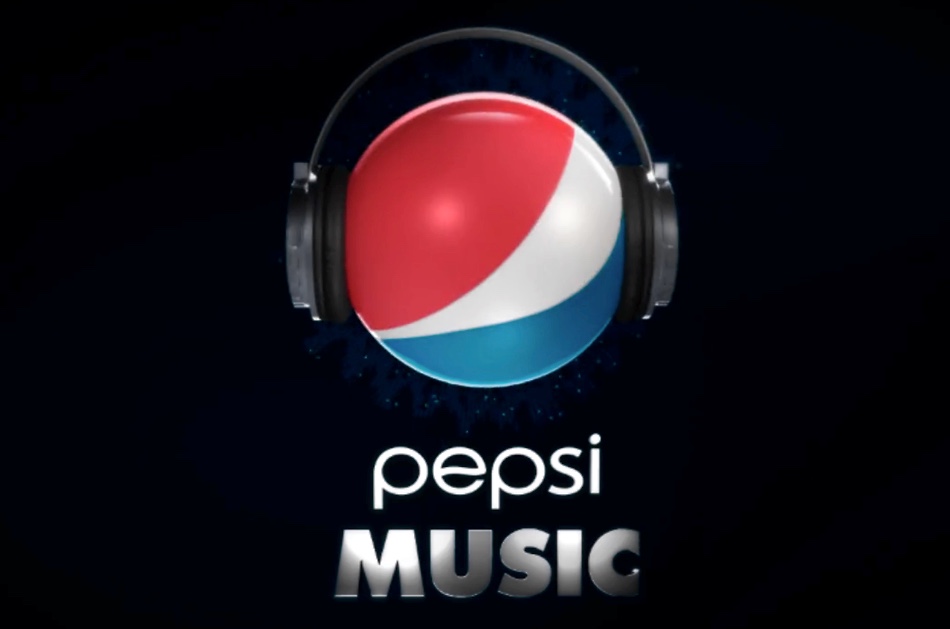 The future of the recording industry is awaiting the final nails in its coffin, and the past few weeks have given us glimpses of what might be in store to take its place. First there was Rihanna and the hilariously botched release of her album ANTI via Tidal, then there was Kanye West's decision to no longer sell music via traditional means.
However, it could be Beyonce, in releasing her single "Formation"# specifically for Pepsi as part of her halftime performance at the Super Bowl, who might have given us the best preview of what lies beyond for the world of commercial music…
https://www.youtube.com/watch?v=L_Hgh7sPDLM
When music was still a thriving industry built on record sales and upon which commercial institutions were built, there were six majors (Warner Music Group, EMI, Sony, BMG, Universal Music Group and PolyGram) in existence from 1988-1999, joined by a vibrant independent scene.
Now, it's 2016 and many of those indies cease to exist, while only three majors (Warner, Sony and Universal) remain.
Into this depressed marketplace, a beverage brand (or two, three or four) could easily come in and save the day.
With a model built upon selling music to remain in business, in the past decade, the three remaining major labels have rapidly moved from monetizing physical sales to capitalizing on digital downloads to feverishly counting views and streams. But given that streaming portals like Soundcloud are in debt and Spotify, Tidal, YouTube and Apple Music are locking horns in a battle with minimal public appeal, the model that labels are hoping can save them is as sustainable as a house of cards in a wind tunnel. A point could exist where record labels are unable to sustain operations without considerable investment — even to the point of takeover — by cola brands who already sponsor artists and subsidiaries within their systems.
Red Bull already has a successful Red Bull Records label that is distributed via Sony Music's RED Distribution (remember AWOLNation's 2011 hit "Sail"#?), Mountain Dew still has indie label Green Label Sound (which played a role in launching the success of indie acts like Chromeo#), and there's a reason Pepsi scooped up one-time label executive and North American Head of Music Emma Quigley. Converse has done something similar with its now-global Rubber Tracks Studios concept, but beverage brands already have the machine parts inlaid for multi-generational mass marketing, and as aforementioned, a love of using music as a marketing device.
Pepsi extending what they've already done into a label featuring artists like Beyonce and Janelle Monae, using Sony's existing label parts for marketing, promotion and distribution; Coke getting in bed with Warner, featuring artists with Pepsi ties; Red Bull switching allegiances and working with a Universal label that's home to pop-dominant Interscope.
The 1980s "cola wars" could pale in comparison to the potential "Cola Label" wars of say, 2020…
I don't know about anyone else, but it's not Coke or Pepsi that's my horse in this race. I'm more down for a Chance the Rapper album/custom-soda release done with, say, Jones Soda.
What say you?
Submitted To Apple, Marc-et Watch, Music, Television
Like what you read? Share it.
(That helps us.)
Love what you read? Patronize Marcus Dowling.
That helps us and the writer.
What is Patronizing? Learn more here.
---