MARC-ET WATCH: Budweiser's America, Azealia Banks, and Smithsonian Sponsorships
---
---
My name is Marcus K. Dowling. I keep an eye on everything, at all times. Every two weeks, I'll tell you about three things that you should keep an eye on too. We call this column Marc-et Watch.
***
Budweiser's "America" is Trump's America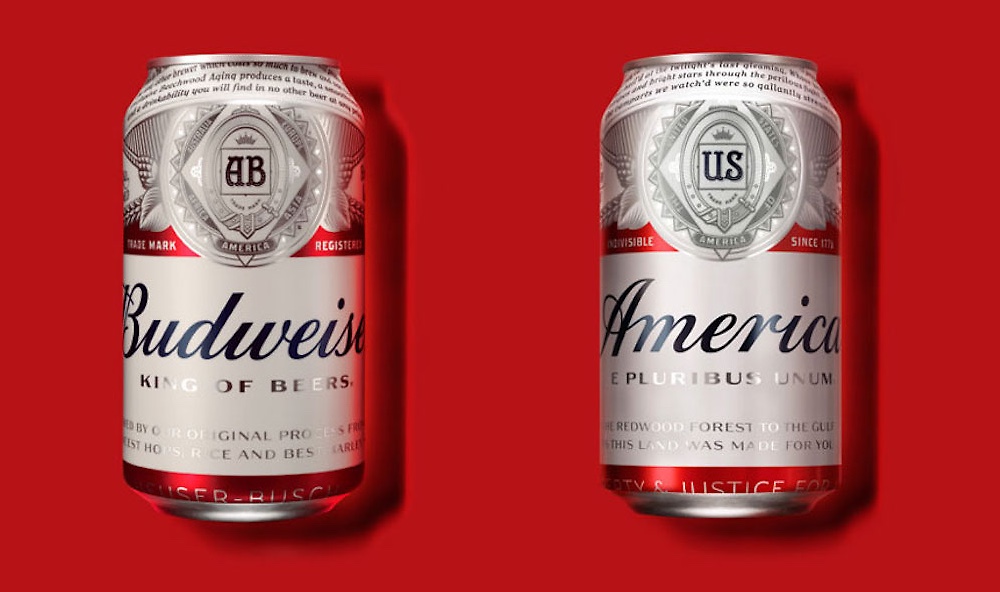 Budweiser, a company now owned by a Belgian-Brazilian multinational corporation, has announced it will be re-branding itself as "America" until the end of the 2016 United States Presidential election cycle…

Here's to America the beautiful. Hold her high this summer. #ThisBudsForYou pic.twitter.com/puATIxT0Th

— Budweiser (@Budweiser) May 10, 2016
The design firm responsible for executing this re-branding is JKR, a global firm "who believe in the power of design to help brands grow."
Regarding the controversial move, JKR's creative director Tosh Hall stated:
"We thought nothing was more iconic than Budweiser and nothing was more iconic than America."
For those of us who feel like Donald Trump's flag-waving jingoist campaign is lampooning liberals and conservatives alike by showing how bastardized our political system has become, I'd argue this Budweiser campaign is one level worse. Perfect strangers halfway across the world are betting that by catering to our nationalism, they can move more of their product – all without us realizing a bunch of foreigners halfway around the world are calling us assholes, wrapping it around aluminum cans, and selling it to us for a hefty profit.
When Belgians and Brazilians co-sign an iconic American brand going "American" precisely at the moment when America is arguably at its worst, we should be embarrassed for ourselves as a nation.
Their most recent tweet is of an 11-second video that essentially says, "Please don't fuck this up for all of us, America":

Indivisible. pic.twitter.com/bV6MqXPJW0

— Budweiser (@Budweiser) May 11, 2016
This stunt by Anheuser-Busch is nothing less than the most incredible job of trolling done on the American people since the War of the Worlds radio broadcast. And sure, there are people who will ironically drink "America" Beer, but there's a point where irony, and the bullshit, has to stop.
November can't come soon enough.
***
Azealia Banks: Pop Pariah, Master Marketer
Defiant, brazen, and underground rapper/vocalist Azealia Banks has always excelled more at slinging mud than singing songs during her decade-long musical career.
In 2013 alone…
Banks' feud with Lady Gaga over outfit influences ended with Gaga cancelling their rumored ARTPOP album collaboration and noting in an interview that Banks "[had] a bad attitude"
The Gay & Lesbian Alliance Against Defamation took an official stance against her after she referred to gossip blogger Perez Hilton as a "messy faggot" who should "kill himself" (Hilton had sided with Banks-beefing indie rapper Angel Haze)
She tweeted that "Harlem Shake" producer Baauer – with whom she was potentially going to release a remix of the track, a remix that she later illegally made public – and his fellow producer friends needed to "grab each others dicks in a circle jerk" and "drown in faggotry."
But while her flash and style is "angsty," to say the least, her substance as an artist and performer is actually substantive, and oftentimes worthwhile.
Her 2011-released single "212" is the stuff of indie legend, a timeless and sassy vogue-pop banger:
Her 2014 major-label debut album Broke With Expensive Taste sat on the shelf for two years due to the aforementioned beefing with her then label Interscope Records, but once released, Pitchfork's Craig Jenkins gave the album an 8.0 rating and called Banks a "dance pop classicist," whose "flash and flow are unmistakably Harlem."
In a music (/entertainment) industry where all content is good content, Banks' has continually proven that rants and feuds can equal career buzz, embodying the delicate intersection of "musical pariahdom" and "good marketing."
However, the past 48-hour cycle has seen her endorse Donald Trump, refer to Hilary Clinton as a "racist, war mongering murderous butch queen," and state that British-Pakistani ex-One Direction member and rising solo pop star Zayn Malik was a "curry scented bitch":
The Zayn rant had already cost her an appearance at UK radio titan Rinse FM's Born and Bred Festival, but earlier today, Twitter went so far as to suspend her account after a different kind of pitchfork-wielding mob assaulted Twitter with demands for her avatar's head.

@twitter why is @AZEALIABANKS still an active account when she has broken so many terms of use? Let alone verified?

— Lewis Bayley (@lewisb93) May 11, 2016
There was once a time when gifted did artists did stupid things and they suffered forever. More recently though, the pendulum has swung the other way, as artists have enjoyed unprecedented "creative freedom" to do whatever they want, end up as Playboy centerfolds, and still give zero fucks. In 2016, Jerry Lee Lewis marrying his cousin would be the stuff of Snapchat dreams and E! Network TV deals.
But maybe, with this latest "gaffe," Azealia Banks has reassured us that even pop, as bubbly as it is, eventually pushes back.
***
I Want Corporate Naming Rights For Smithsonian Museums. Here's Why…
UV radiation is seeping into the display rooms at Washington DC's Air and Space Museum, which is causing John Young's Gemini 10# space suit to turn yellow, and the original lacquer coating on the Spirit of St. Louis# to degrade.
Repairs are rumored to be in the range of costing $365 million.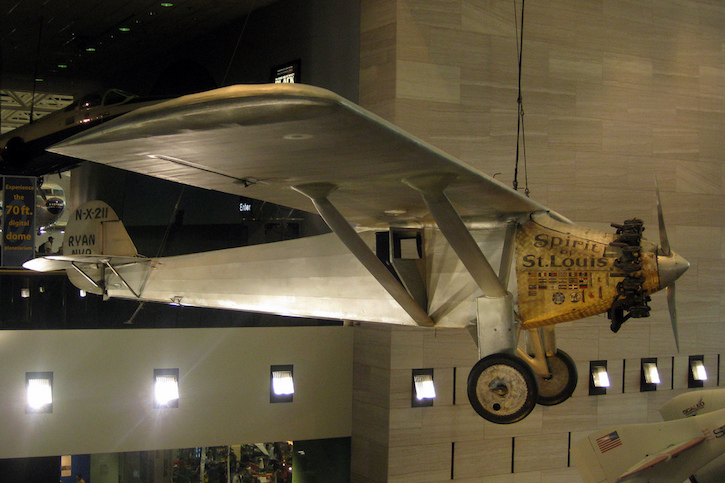 The National Park Service (NPS) is also currently facing a mountain of repair bill – $11 billion, to be exact – but it has decided to unburden themselves of some of that cost by selling naming rights for national parks.
Congress has been notoriously stingy when it comes to Park Service funding, instead relaxing rules on what can be displayed in national parks in hopes of encouraging more private fundraising via what they're calling "donor recognition." And while there are those who worry this could lead to the likes of "Old Faithful [pitching] Viagra…the Lincoln Memorial [plugging] hemorrhoid cream…and Victoria's Secret [plugging] the Statue of Liberty," National Park Service's Associate Director for Partnerships and Civic Engagement Jeff Reinbold assures the move is "about aligning [the parks and private companies] with the values of authenticity."
So, for the first time ever, national parks will allow large banners featuring donor's corporate logos in the parks in an attempt to hit a $350 million fundraising goal.
Yes, only a mere pittance against the necessary funds required, but a lofty step in a bold direction that — with 411 parks in the NPS system — has considerable growth potential. And for as much as what NPS is doing could fall down a slippery slope, the potential for smart corporate involvement is too high for the Smithsonian Institution to not at least consider replicating.
Red Bull's Stratos flight capsule used by sound-barrier breaker Felix Baumgartner is already in the Air and Space Museum's permanent collection. Wouldn't Red Bull paying say, $365 million, to have naming rights to the exhibit for a decade be a reasonable solution and nice win-win?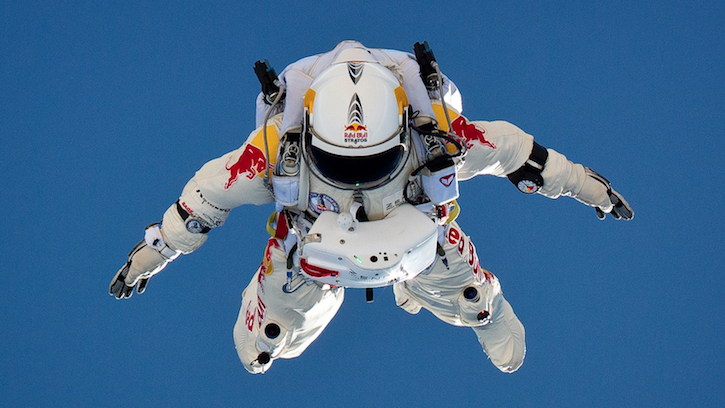 There's already an historical precedent when it comes to the Smithsonian and naming rights.
Because of the $65 million the co-founder of the International Lease Finance Corporation (an aircraft leasing corporation) contributed to the aforementioned museum when Air and Space's Dulles annex was built in 2003, that building is now Steven F. Udvar-Hazy Center. If DC is already suffering from all the negative consequences of companies being considered people, why shouldn't one of its favorite museums take advantage of the tons of other Hazy-like possibilities that could save it from being unable to afford what was once stated to be in the range of (adjusted for inflation) $2 billion-plus in repairs?
In professional sports, selling naming rights has allowed for venues and team owners to create massive additional profit streams (just ask the NBA, who recently voted to allow advertisements on their jerseys).
For the Smithsonian Institution, this could be a one-stop shop for preserving America's history.
Submitted To Ca$h Money, Marc-et Watch, Music, The 2016 Election
Like what you read? Share it.
(That helps us.)
Love what you read? Patronize Marcus Dowling.
That helps us and the writer.
What is Patronizing? Learn more here.
---