MARC-ET WATCH: The Death of Big EDM, The Future of Food, and Apple's Car Troubles
---
---
My name is Marcus K. Dowling. I keep an eye on everything, at all times. Every two weeks, I'll tell you about three things that you should keep an eye on too. We call this column Marc-et Watch.
***
"Big EDM" Loses $300 Million Dollars and Bankrupts Itself, But Somehow Dance Music is A-OK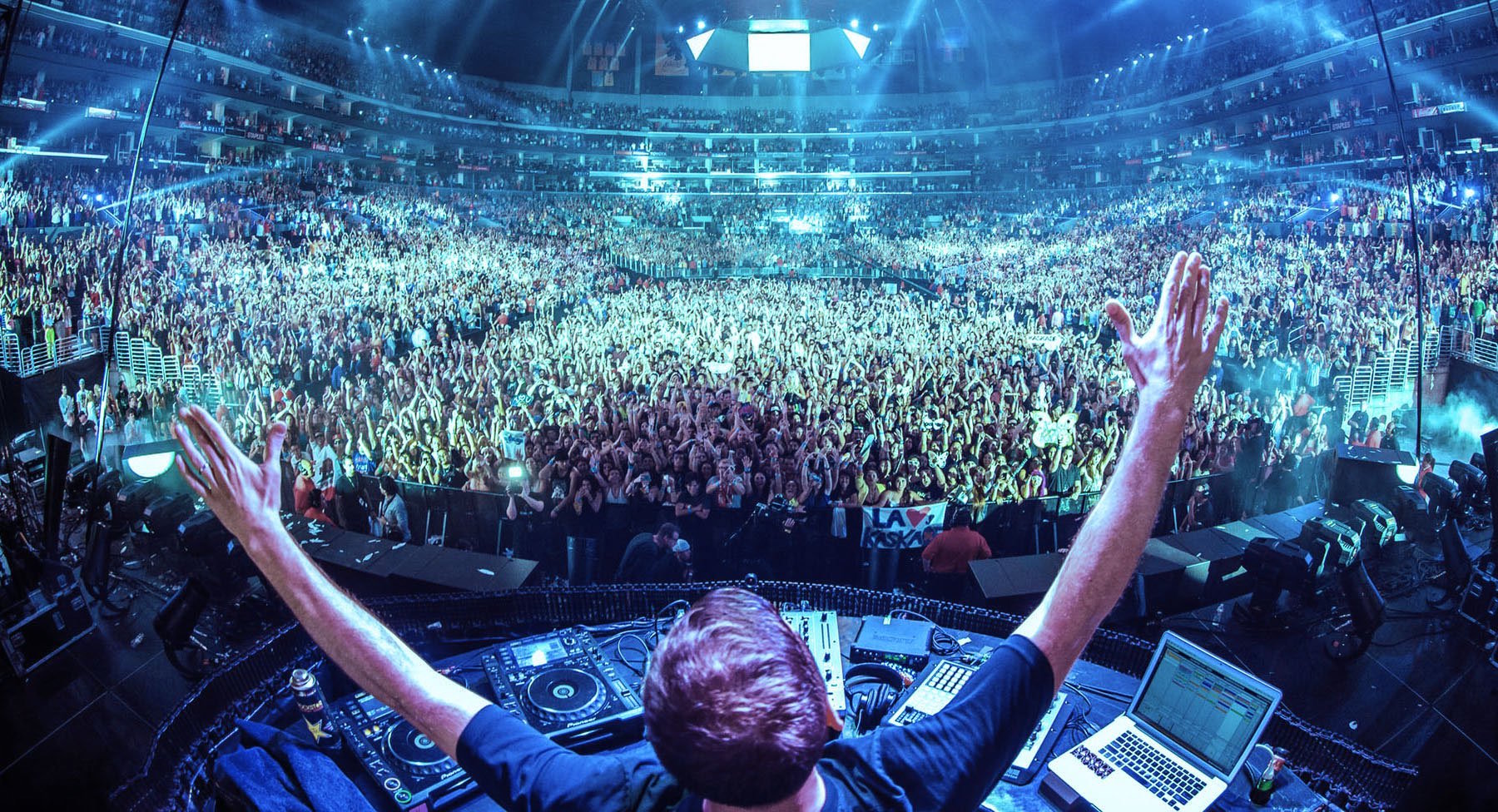 For the past two and a half years, electronic dance music's most beloved festivals, portals, and nightclubs have all been owned by media mogul Robert FX Sillerman's SFX Entertainment group. Just 16 months after its establishment in 2012, SFX grew from a non-existent entity in the dance space to a publicly traded NASDAQ stock, spending a rumored $1 billion by October of 2013 in the acquisitions of rival companies, dance music executives, and event promoters.
On Feb. 1, 2016 SFX declared Chapter 11 bankruptcy just so it could keep its doors open, though the company is still in $300 million of debt and Robert Sillerman has been removed as CEO.
However, when you realize that almost 20 million people have watched a seven-year old Filipino child dance to Justin Bieber's "Sorry," one becomes acutely aware of the fact that, even in the face of such incredible losses, dance music itself is still quite alright.
SFX's troubles are a classic case of a business growing too fast, too soon, and making too many acquisitions without leaving any financial "wiggle room" in case something unexpected and potentially cataclysmic occurs. Within 16 months of opening, SFX Entertainment had purchased Beatport, which is basically the iTunes of dance music, in addition to purchasing all or significant stakes in iconic dance festival brands Tomorrowland, Electric Zoo, Stereosonic, Voodoo Experience, Rock in Rio and more. Post-2013, SFX also announced partnerships with T-Mobile, Mastercard, radio brand iHeart Radio, and Simon Cowell's SyCo Entertainment, too.
All of these collaborative partners and brand acquisitions would, on the surface, point to a growing conglomerate that's got a successful plan in place, not a bursting bubble of a company on the verge of downfall. But one look at the company's earnings statements during that period of growth explains why SFX is, at present, in a failed state.
A prime example of SFX's foolhardiness is during its peak acquisition state in 2014. On March 24, 2015, Billboard reported that SFX's 2014 earnings were actually a loss of $131 million on revenue of $354.4 million for 2014. Though the losses were extreme, SFX expected 2015 revenues to exceed $500 million, buoyed by investor sponsorship and brand partnership revenue exceeding $100 million.
Overall numbers for 2015 will likely not be publicized during SFX's bankruptcy proceedings and restructuring period, but one can only imagine that with losses at the time of the company's bankruptcy declaration reaching $490 million that the company's half-billion dollar revenue goals weren't reached last year…
One of the lowest of lowlights from SFX's wholly unfortunate 2015 was Atlanta's Tommorrowworld Festival, which had it's third day cancelled due to torrential rainfall that crippled transportation to the festival site, leaving many festival-goers stranded and sleeping on the sides of muddy roads. Though numbers have not been made public regarding losses, roughly 190,000 festival refunds were given for tickets (including service, shipping and payment fees) parking, shuttle, locker costs, and VIP-level upgrades. Publicly traded SFX stock has tumbled from under 50 cents a share to under a dime a share since the September festival and subsequent bankruptcy announcement.
But if "Big EDM" has failed so spectacularly, then how will dance music continue to succeed?
I'd advise anyone asking this question to head to any "underground" nightclub anywhere in America for the answer.
In the wake of EDM's fall, nightclubs pushing dance parties that feature music sounding like R & B and techno — sounds that bear very little similarity to the lazer-fried boom-thrash of hard electro and dubstep — are doing quite well.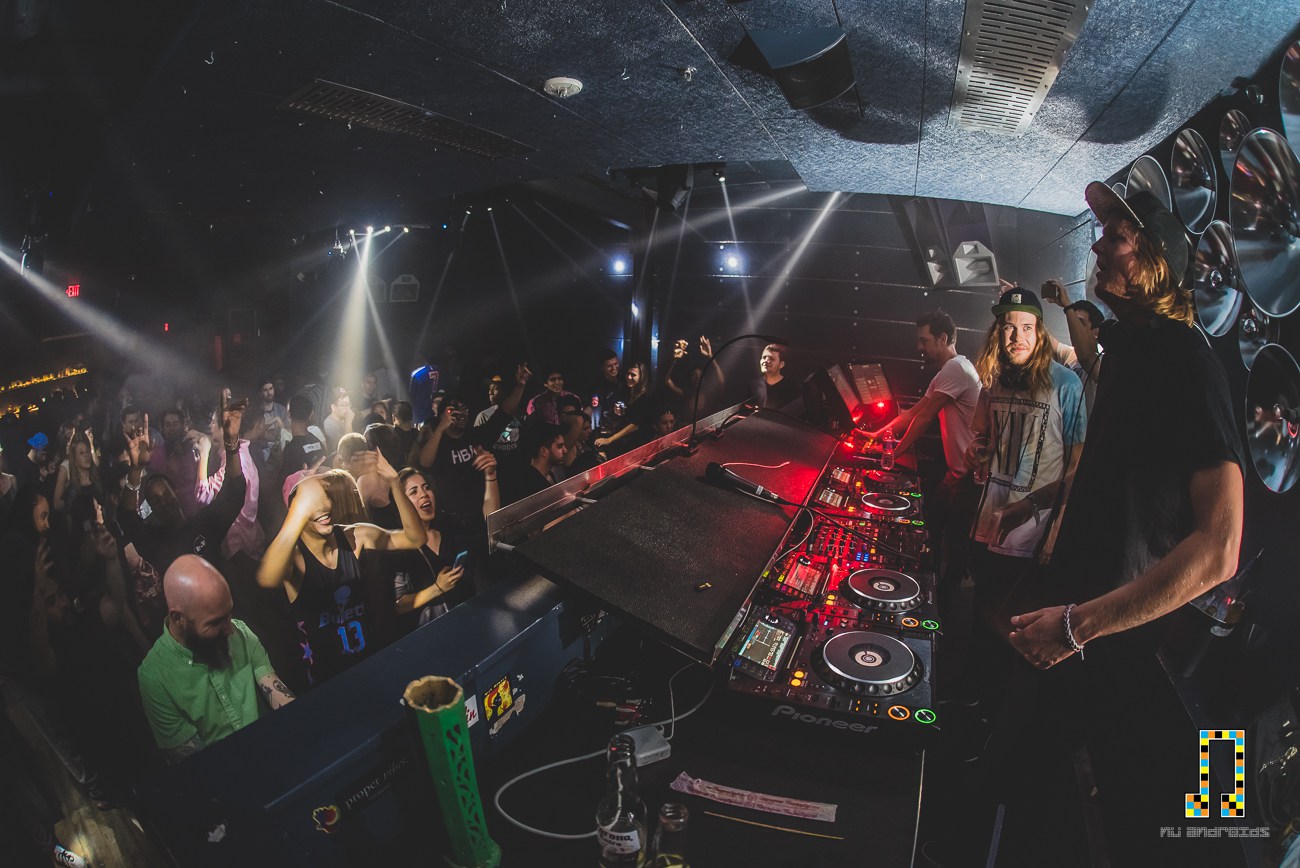 In Washington DC alone, three clubs of this type — Flash, U Street Music Hall and Soundcheck — all exist within a 10 block radius of each other, and while not (yet) pushing revenue numbers in the millions, are packed nearly seven nights a week. Also, dance-ready pop records litter the Billboard charts, Spotify top track playlists and permeate everything aspect of our lives from Soulcycle to the grocery store.
While yes, "Big EDM" failed, that absolutely in no way means that dance music will die along with it. In fact, given that dance has become synonymous with every facet of our lives (including our little friend Balang busting a move to the Biebs above) it may be here in a significant manner, forever.
***
Be Really Scared About the Future of Food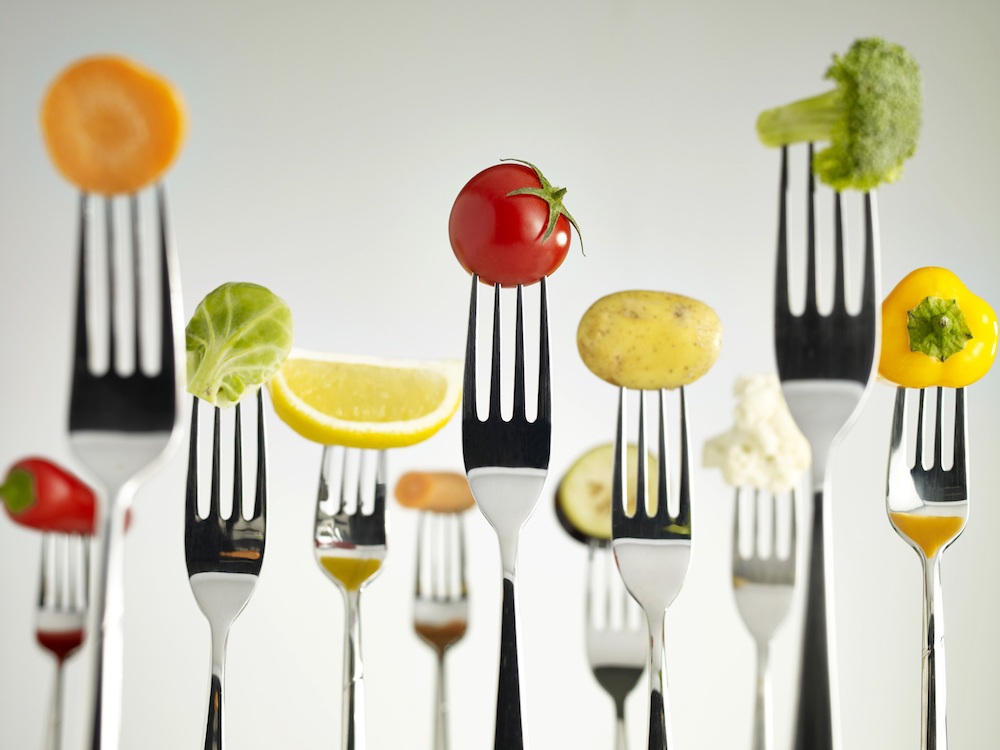 Let's talk about food.
Or rather, in the face of a hand-tossed mix of food-related news that includes skyrocketing almond prices, Chipotle rebounding from an E. coli outbreak, the work of world-renowned Rene Redzepi spreading worldwide, and the announcement of taste improvements in soy-based meal replacement beverage Soylent, let's talk about how everything we have grown comfortable with about food is about to drastically change.
I am not a foodie, but I do know firsthand a fair amount about where the food industry is at-present. In the past five years, I've done everything from eat on the budget of a food stamp recipient for a month, to go vegan for 30 days, to eat a diet largely based around McDonald's offerings. Recently, I've become quite fond of the movement towards eating meals in portion-control friendly bowls from places including the aforementioned Chipotle, Shophouse, Sweetgreen, Cava Grill, and anywhere serving Korean bibimbap or Japanese ramen. I shop at Trader Joe's and Whole Foods, and adopted kale in my diet (though have since moved onto brussel sprouts), I err towards brown rice and quinoa, know all about how great pork is as the "other white meat," and most other hipster-style food traits floating about in the world.
However, while enjoying the best that food has had to offer in the past five years, that excitement has been bittersweet, as I've noticed the sources of our staple food products becoming so unsustainable that it feels like we're approaching a tipping point.
Here are a few facts (of many applicable ones):
Cavendish bananas – aka the banana purchased by most of the world's residents – are seedless, sterile, and vulnerable to the again-active Fusarium wilt virus, which wiped out the once globally dominant Gros Michel banana in the 1950s
As a protein-rich peanut substitute, almonds have seen a major growth in popularity in America over the past few years. However, almonds come from trees that are most comfortable in arid climates with wet winters, like in the Middle East and India. The most almond-laden spot in America is in California, a state which is presently in the throes of a drought, so to satiate the tastes of peanut-tired American gourmands, companies are looking anywhere and everywhere for almonds, causing Chinese and Indian manufacturers to drive up prices for the nut to the point where the global market for almonds has now been deemed unsustainable.
Spurred by findings regarding bacteria outbreaks with their supposedly fresh food options, Chipotle reported a 14.6% drop in sales in the fourth quarter of 2015. That's an obvious cause for concern, but couple that with the company's proposed desire to open 5,000 domestic locations in the next ten years and it makes for a company that may be sacrificing quality control for market domination. With other bowl-loving fast-casual eateries spreading across America, if Chipotle's issues become problems at other establishments, it could spell major issues for the farm-to-table dining concept and for fast-casual dining overall.
Fortunately, in the face of these (g)astronomical problems, there are bold innovators like globally-lauded chef Rene Redzepi and Soylent-maker Rob Rhinehart coming to our rescue with what may initially seem like bizarre, but could soon become absolutely necessary, options.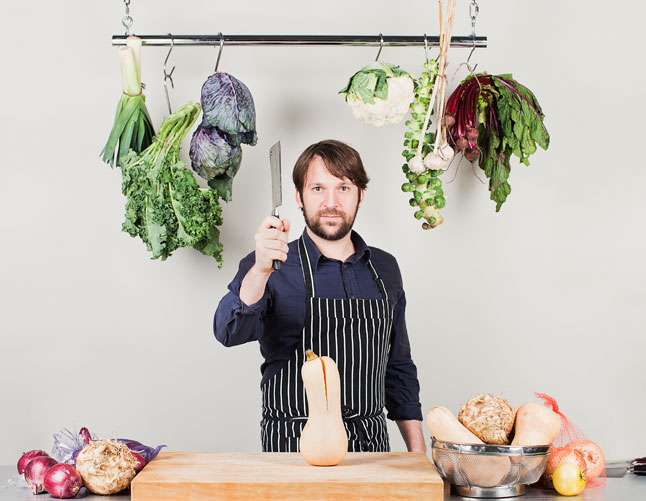 For a decade, Redzepi's top-tier NOMA restaurant in Copenhagen, Denmark has embraced cuisine that reflects the soil, topography and climate of the area, going so far as to use scientific labs to determine whether or not these unique food findings were potentially-sustainable dining options. Intriguingly, Redzepi's now moving his concept to Australia as well for a pop-up restaurant that intends to reflect the soil, topography and climate there – local seafood, Aboriginal fruits, ant larvae that "tastes like lemon," and all manner of unique flora and fauna are to be served.
If successful there, the idea that Redzepi could create flavorful and more broadly-palatable dining options using locally-sourced and super-organic food sources at a fast-casual price point is entirely possible too. And as a solution to the aforementioned issues with our traditional foodstuffs, it has its benefits.
Or, if that seems a little too far-fetched, we could all just drink three Soylent meals a day and wonder about the benefits of consuming a liquefied "staple meal" that tastes like drinking a mixture of "soy milk and oatmeal for the rest of your life."
$3 million in crowd-funding and a Wall Street Journal article proclaiming the biotin and sucralose-laced powdered beverage the "future of food" later, and again, it appears as everything we've ever grown comfortable with about food is about to drastically change.
Bottoms up!
***
What Happens If Apple's Automobile Fails?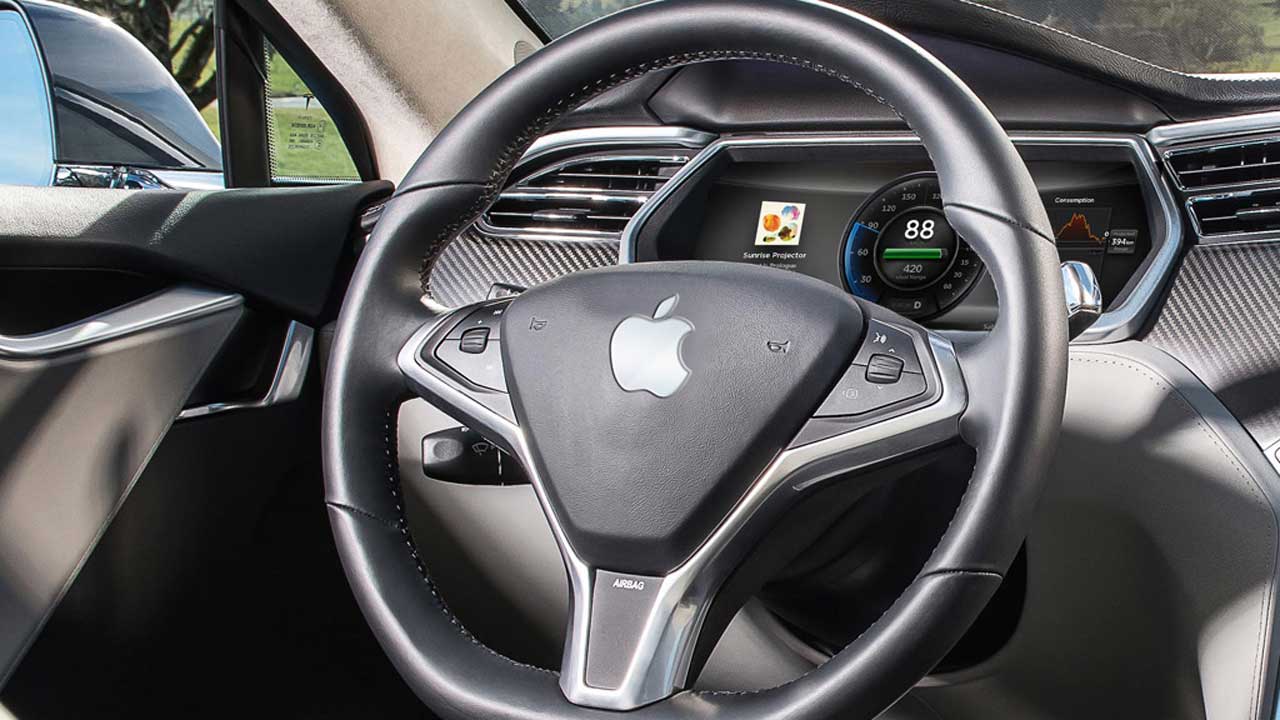 On Jan. 26, Bloomberg reported that Apple's iPhone will report a decline in sales for the first time since 2003, claiming that a mix of iPhone market saturation and the stall in China's unprecedented economic growth are the culprits.
As a company, Apple showing a decline in iPhone sales doesn't necessarily hurt their bottom line, though it does potentially show that all might not be well in Cupertino. Especially when this news comes on the heels of Apple Music's middling rollout and the growing belief that the company's iOS and OS X software are in decline.
However, if the Steve Jobs-founded company's next big income-earning and market-dominating plan of creating self-driving automobiles falls short, that's when Apple could truly fall apart. Self-driving cars are absolutely the future, but this future will be one where Apple is nowhere near alone – or more importantly, ahead – in realizing a problem exists. And that's not a place it's used to being.
Google has been working on creating self-driving cars since 2005 and Tesla's already well-established in the industry. To compete with these two companies, Apple's now not-so-secret "Project Titan" has already resulted in the hiring of thousands of engineers and the registering of the domain apple.car, and ultimately looks to position the company as major competition for both Google and Tesla in a re-shifting of car industry.
Tesla's Elon Musk notes that Tesla doesn't view Apple as competition and will "still aspire to make the most compelling electric vehicles," while also making sure to note the industry-disruptive aim of "helping other companies to make electric cars as well." Google has said nothing about Apple's private plans, but the expanding tech leader has been rumored to be linked to Ford, making numerous developments that show their automobiles to be further along than Apple's "top-secret" project.
Since the death of Steve Jobs, there's been numerous questions asked by tech industry pundits regarding Apple's lack of direction following his demise. Since October 2011, Apple — as it did in the days of Macintosh computers and iPods — has made moves that have not been indicative of wildly innovative left-turn moves for right-leaning industries. As mentioned, Apple's acquisition of Beats Music, possibly over-worked engineers, and market oversaturation with their products shows that while Apple is deepening and broadening their impact, they may also be growing in a manner that's outpacing the company's creative vision and level of project execution.
Slate recently declared that Apple peaked as a company in 2015. Considering that Apple's "Project Titan" automobile won't roll out until 2019 at the earliest, could 2020 be the year when still-declining company profits meet with an absolute dud of a release that spells Apple's ultimate downfall?
This is entirely possible.
Submitted To Apple, EDM, Food, Marc-et Watch, Music
Like what you read? Share it.
(That helps us.)
Love what you read? Patronize Marcus Dowling.
That helps us and the writer.
What is Patronizing? Learn more here.
---