Mind of The Wandering Monk: #0005 – A Secret Space
---
---
I'm tired, spent, unkempt, and cold. The rain is falling and inside I feel a drought.
In this offering I take a deep, unstable expression, a confession of sorts, and leave my soul freely for you to interpret. I speak openly about my bouts with depression and mental illness, explaining how it is I survive my own ride of life. This narrative summarizes a span of recent difficult moments over the past few weeks, from the depth of dark, naked nights, to the hope of windswept sunsets found by splashing lake waves. It was painful to create. It ripped me raw to put this together, and I'm not sure how you'll feel after it's done.
I've allowed you into a secret space, as you've always been kind enough to allow me into yours.



Subscribe:
Apple Podcasts | Google Podcasts | Spotify | Android | Stitcher | TuneIn | YouTube | Articles | RSS
The best reason I can give for why I needed to share this is that I love without expectation or obligation. This love doesn't fall easily into the hearts and hands of anyone, because loving one fully, through faults and mistakes and hardship, it takes from us. But when it happens, it is the greatest gift anyone can give, or so I say through a puff of smoke while sipping yesterday's coffee, providing a fullness like nothing else for them and us.
So, with this piece, I ask for your love, or whatever you've got to spare.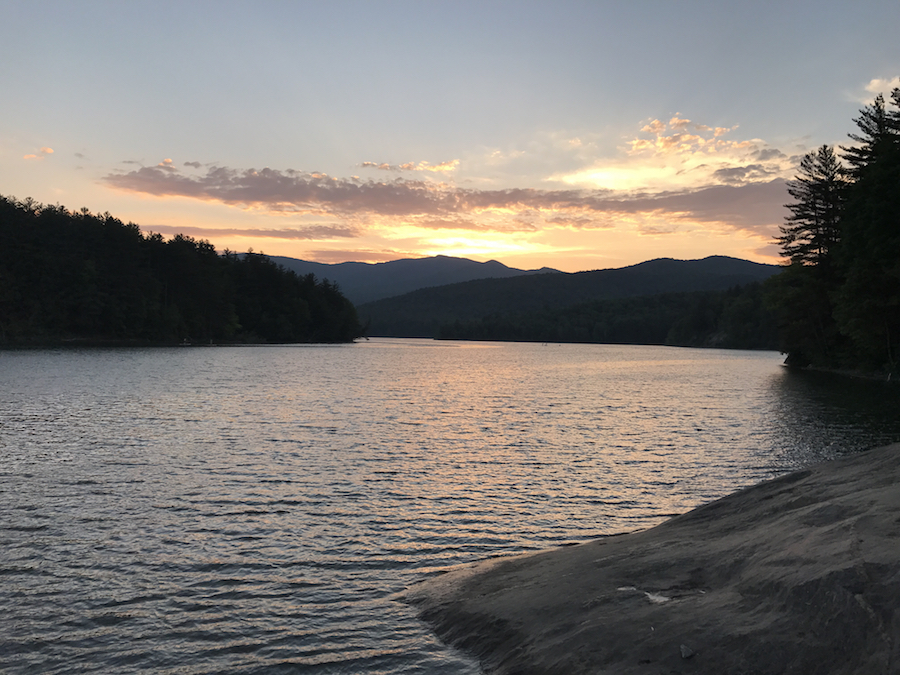 I think of the coming days, when all will fall away. I'll arrive tomorrow, before sunset, at the beach I grew up going to. I wake early when there and swim for hours beyond the white breakers. I dive off from the end of the jetty, far enough away from the sand that the beach becomes a colored blonde strip. There I am a mere speck in the wild white-capped blue. There I am truly free. I give myself to the sea, and always have, relishing those moments when I am able to be taken by the tides, ripped by the current, or swallowed by a whale.
For this piece, it's a similar bit of relished freedom. While I am still me, as it always seems to be, this time you are the sea.
Thank you for catching the speck of me struggling to fight the tides.
***
Music in this episode was made by our own Random Nerds writer Sam Sheldon. All other writing and poetry was created by me, Alex Raeburn, the wandering monk.
I also need to thank our first sponsor, Cafe Kreyol, for sending me the coffee needed to power through this episode (now if I could get only get a sponsorship from Camel I'd be all set). I'd recommend two cups of their Zombie Desert taken black, but that's just me.
Submitted To Mind of The Wandering Monk, Podcasts
Like what you read? Share it.
(That helps us.)
Love what you read? Patronize Alexander Raeburn.
That helps us and the writer.
What is Patronizing? Learn more here.
---