Some Songs Considered #016: Hop Along, Jacob Sigman, and Mas Ysa
---
---
Welcome to Some Songs Considered, a column that recognizes they can't all be zingers and truly appreciates the ones that are.
***
Hop Along – "Waitress" (Recorded live at World Cafe Live)
Pop music is eating itself alive. While getting ready this morning, I heard a Haim 'remix' of Tame Impala, I heard Class Actress shamelessly covering The Weeknd's still-recent single, and I saw Fetty Wap go from serenading a "Trap Queen" to getting featured on The Knocks' latest classic. Scrolling through Spotify's 'New Releases' section, I couldn't shake the feeling that this was all being orchestrated by a small board of shadowy figures laughing their way to the bank.
I needed something real to comfort me.
Real people, real feelings; that's it.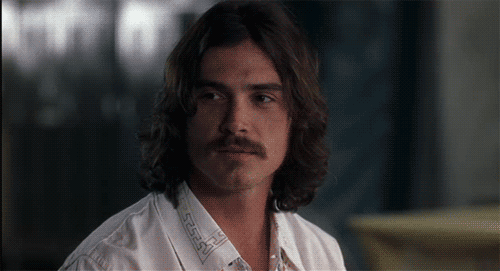 Fortunately, thanks to the internet, you don't need to go to the record store anymore to visit your friends, and thanks to its insatiable need for content, the most 'real' song I know now has a high-quality live recording of it living on YouTube that I just had the pleasure of discovering about an hour ago.
I've been a fan of Philadelphia's Hop Along since I first lost it over their 2012 album Get Disowned, and while I didn't think anything could top my love for that album's highlight, "No Good Al Joad," their 2015 album Painted Shut boasts a track called "Waitress" that is one of the most heartwrenchingly powerful songs I have ever heard, even after the 300th or so listen.
In an interview with Philly's WXPN, lead singer Frances Quinlain explains that the song is about her time working day jobs in the bars and restaurants around the city and the dehumanizing interactions that end up taking place within the server-servee dynamic:
It's about one of the first times when I looked at somebody and felt the distaste in the air. I mean, I could have been making it up. You don't know what people think about you, but just being in a situation where you know someone has reason to be disgusted with you. And I was just trying to do my job. It was one of the first times I felt really small.
Real shit, right?
Savor the moments like when she howls "One and a half million times" and when she sighs "I just wish you and your friends would leave" and when she breaks near the final "You and some others stick around." You can't remix that kind of thing. It's uncoverable. And the lovely balance of specificity in the narrative lyrics but universality in the emotional ones, that's what songwriting is about.
And it's only better live.
Thank you to World Cafe Live (who are apparently a venue in Philadelphia, for anyone interested) for spending the money on high-end recording equipment and for sharing this video with the digital masses, but for anyone who needs to feel this drug called authenticity firsthand, Hop Along will be playing a handful of shows this fall, including a very interesting# opening slot billing when Modest Mouse visits Washington DC's premier EDM club Echostage on September 6th.
Shit's going to get real that night.
***
Jacob Sigman – Living Room EP
Pop is a tricky genre. In 2015, we live the reality of streamlined pop music – songs that are the work of multiple writers, and usually the result of Max Martin making calculated decisions in order to push out formulaic radio smashes at an alarming rate. So whether it's Taylor Swift, Ariana Grande, or The Weeknd at the mic, we are subject to the same song-building process. When this corporate approach is omitted, we end up with something usually labeled "indie pop." Ann Arbor musician Jacob Sigman toes the line between the two, autonomously creating pop music with top 40 aspirations.
Full disclosure: Jacob's been a friend of mine for a long time. This, of course, gives me a little bit of bias, but it also gives me the privilege of having watched him develop as a musician over the years. Although he's transitioned from vulnerable bedroom-folk to maximalist glitz-pop, Jacob's main draw has remained the same: his charm. His allure is difficult to pinpoint, but it permeates his entire discography. The same sincerity that fueled his delicate, bare-all Virginia EP remains intact in the full-blown dancehall pop of his latest release, Living Room.
Perhaps it's this earnestness and likability that makes Living Room work in the first place. The aptly titled project is a new set of tracks written, recorded and mixed by Jacob in his very own living room. The EP consists of 4 celebratory, piano-driven tracks packed with layered melodies and serpentine guitar-work; take your pick, but "Shiloh" might be the most instantly captivating cut. Here, the 20-year-old's irrefutable charisma allows him to dive into cheesy territory – both lyrically and musically – while maintaining a sense of authenticity and poise. Sure, you can trace "Shiloh" back to The Beatles, but its heartfelt delivery and unapologetic luster help Jacob's artistic voice to outshine his influences.
So maybe it's Sigman's ingenuous charm that separates him from mainstream pop and his sheen that separates him from indie, but his unclassifiable appeal actually works to his benefit on Living Room. The EP's ambiguous effect makes for a unique and versatile outcome; there's something for everyone here. Jacob has not completely separated himself from his influences just yet, but his creative voice grows with each release and his potential grows with it.
***
Mas Ysa – Seraph
Seraph has a Jekyll and Hyde quality it to. Thomas Arsenault, under the stage name, Mas Ysa, switches continuously between soft and restrained synth ballads and complex, near-techno electronic compositions. But the contrast isn't jarring. It's diligently held together by Mas Ysa's earnest and emotionally wrought delivery.
He packs an emotional punch that despite his 70s and 80s influences feels distinctly modern. And Seraph's blending of engaging electronics with clever beats and heartfelt raw lyricism is just so goddamn effective.
I don't want to bore you with a track by track breakdown, but the contrast between songs is what sells this album for me, so sit tight.
On the softer side of Seraph, there's "Gun", which highlights his lyricism and vulnerability without too many distractions. Like many of his songs, it's impressively restrained; he teases massive sweeping sounds, but never lets them fully erupt. This is followed by "Service," a trance-like instrumental number that demonstrates his ability to craft and build compelling synthesizer arrangements. If anything, these songs are a good middle ground between traditional, stiff electronic production and his more danceable influences like Brazilian techno, which you can hear strongest in "Service" and the underdog club pleaser, "Arrow." But the influx of techno and EDM is never so overpowering the songs lose their distinctly human element, and "Garden," nuzzled between these two progressive dance ragers, is so soft, its nearly a lullaby.
Which is what I love most about Seraph. His track order forces the listener to contrast the two, putting techno side by side with sentimentality and enhancing both in the process. Mas Ysa demonstrates how bittersweet yearning can do wonders for both a stripped-down electronic track and a club sized anthem.
And if you're still on board, let me get to the most poignant and effective track on the album. "Margarita," Mas Ysa's best song to date, is a letter to his mother, but it is also a desperate and immediate realization of your parent's mortality. However, instead of suffering in silence, Mas Ysa is trying to process these challenges through both sound and dance. It's a compounded catharsis, and if you don't find this effective next time your heart is twisted by the weight of living, then I worry for you.
Submitted To Music, Some Songs Considered
Like what you read? Share it.
(That helps us.)
Love what you read? Patronize Bryce Rudow.
That helps us and the writer.
What is Patronizing? Learn more here.
---