Some Songs Considered #025: Conde Nast buys Pitchfork
---
---
Welcome to Some Songs Considered, a column that recognizes they can't all be zingers and truly appreciates the ones that are.
***
Conde Nast buys Pitchfork; Chunky Glasses discusses
One of my favorite music-related podcasts out there is Chunky Glasses. Helmed by Kevin Hill and based out of my hometown of Washington DC, it takes deep dives into recently released albums and related industry topics with the kind of level-headed intelligence that good music journalism is all about. Not to mention, I've stumbled upon some of my favorite bands listening to it over the past 136 episodes (see: Louis Weeks' fantastic album haha).
And for some reason, that fool actually invited me on to be a guest, along with Random Nerds contributor Marcus Dowling, to talk about Conde Nast buying Pitchfork, which is big news for any music fan:
Listen to it, check out more Chunky Glasses episodes, follow them on the Twitter, and thank you again to Kevin for having me on.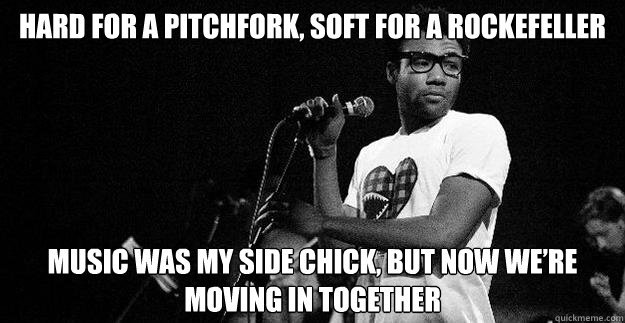 Submitted To Music, Some Songs Considered
Like what you read? Share it.
(That helps us.)
Love what you read? Patronize Bryce Rudow.
That helps us and the writer.
What is Patronizing? Learn more here.
---