Some Songs Considered #026: Raury, U.S. Girls, and Adele
---
---
Welcome to Some Songs Considered, a column that recognizes they can't all be zingers and truly appreciates the ones that are.
***
Raury – All We Need
Raury Deshawn Tullis, who goes professionally by just Raury, is a 19-year-old kid from Atlanta whose music, to paint in broad strokes, blends R&B, folk, and hip-hop into one of the most uniquely seducing commixtures of sound you're going to find this side of Spotify.
He's also already been tapped as the future of music.
He signed with Columbia Records only a few months after releasing his first mixtape — the must listen, Indigo Child — and he's already highlighted both BBC's Sound of 2015 list and XXL Magazine's 2015 Freshman Class. He's already got Outkast, SBTRKT, Tom Morello (of Rage Against the Machine), and Lorde in his corner, and he's about to hit 100K followers on Twitter as of this writing. This kid is, as much as this kind of stuff can be pre-ordained, is pegged for greatness.
Though that's not to say he doesn't deserve it. All We Need, which was released last week, is one of the best releases of the year. It's unfathomably eclectic, and invigoratingly penetrating. It seems to borrow from a half-century's worth of influences to amalgamate something singularly demonstrative of 2015.
If you'll indulge me…
Because the current crop of upcoming music-makers now have the technology to breeze through all of recorded musical history, the standard derivation narratives have gotten thrown out the window. No longer is each generation shackled into directly responding to the one that came before it. Instead, each individual is able to carve out their own unique music-listening lineage. One could conceivably end up stumbling upon Pearl Jam and Flying Lotus during the same music-hunting session, and think of how that kind of thing would mess with a burgeoning creative mind.
As Raury explained to the BBC when describing the term 'Indigo Child':
The Indigo Child, the 'Millennials', the 'kids of the internet age', or whatever you want to call it – there's a new era of youths coming up that have access to internet knowledge and we're finding out things a lot faster.
So really, Raury isn't just the future of music. He's the future of music's past.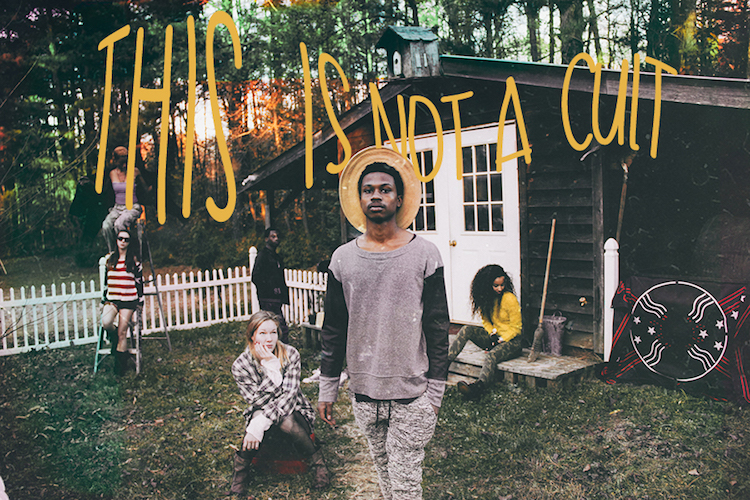 And he's just a glimpse at what we have in store for us.
Listening through Indigo Child and All We Need, it's easy to pick out the artists you know Raury Tullis must have been listening to during his formative teenage years. The Kid Cudi, Kanye, and Outkast influences pulse through every hip-hop section, and nods to Bon Iver, Frank Ocean, and Radiohead# aren't meant to be overlooked.
Soon though, maybe in 6 or 7 years, we're going to have kids who won't even have that populist music path to divert from. There's an 11-year-old future songwriter on Spotify right now getting really into The Supremes, Nirvana, LCD Soundsystem, and Drake, all at the same time, and whatever they end up concocting out of those influences is going to be boundlessly particular to their individual experience. Raury himself has admitted that he continues to go down various and affecting rabbit-holes#.
But for now, his breed of variegation fortunately just makes him incredibly malleable as an artist, thus why he sounds as comfortable guesting on a SBTRKT song:
as he does flexing on Gucci Mane track:
Even so, Raury seems acutely aware of his place and potential at the present moment.
In that interview with BBC, he explained:
We're becoming a lot more advanced and we can use that to soar… There's a different phase in humankind and I feel like we should be aware and take advantage of it.
And a recent stop at Power 105.1's The Breakfast Club only underscored Raury's prophetic nature:
https://www.youtube.com/watch?v=7DCqnykIVdA
But you don't even need to dig that deep. I mean, just look at the guy's lyrics.
From "Devil's Whisper":
Won't act like I'm any better, you or me, I am you
We are hate, we are love, as below so above
We got poison everywhere so what's a war on a drug?
We at war with ourselves, talking war with no guns
So if you had to meet yourself would you go do it or run?
Cause I could be MLK, I could be Juicy J
Or a lame on Instagram that shows the world his AK
Fourty seven's the way, you can follow a stray
At the end of the day, at the end of the day you better-
(Runnn!)
Run in some type of direction
Cause the people going nowhere are the ones that are flexing
I'm not trying to be a preacher, I was never a reverend
But I can take your ass to church and show you glimpses of heaven you better
(Runnn!)
Not a terrible vision of the future, though, right?
***
U.S. Girls – Half Free
A few weeks ago on Some Songs, I referred to Lana Del Rey's new album as a bold but backwards take on female empowered music, and while it's juicy to engage in widely understood pop cultural conversations like Lana's, the real bold and audacious music rarely makes radio's top 40.
U.S. Girls is the real deal.
Meghan Remy has recorded under that name since 2007, experimenting with electronics and tapes and crafting a voice that is as fierce and unforgiving as her latest release, Half Free.
What U.S. Girls bring to the table is not sex-focused modern feminism, but a peak into the dark reality of everyday womanhood.
Remy's story telling is a very southern gothic take on women's struggles. "Sororal Feelings" opens her album with a twisted story of betrayal between one lover and a group of sisters, and from there, she delves into standard tragic romance, but weaves themes of familial relationships, the good and the toxic, throughout the album. The line "and now I'm gonna hang myself from the family tree" sums up Remy's style of weary anger in one unsettling punch. She may not be the only artist to reveal a grittier look at the lives of women, but she is the artist doing it with the best eye and the most complete vision.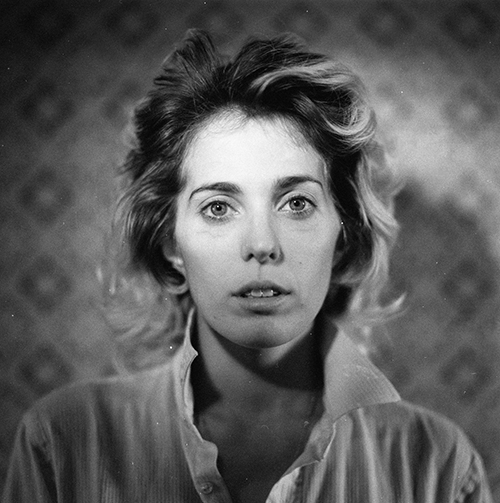 Back in that Lana Del Rey piece, I characterized her as a pop star in control of her image via her stage name. But as a project on a smaller scale, U.S. Girls has a more vibrant sense of self. Meg Remy asserts her ideas, and not just over her music and lyrics but also by producing U.S. Girls' music videos and crafting the art of her releases in exactly her desired image. In my eyes, this is real empowerment; an artist in full control of all angles of their project
The result is an emotionally effective and powerfully haunting album.
U.S. Girls' music is always in harmony with Remy's raw and honest sense of self. Her electronic production is kept tightly controlled so as not to overpower her lyricism and haunting vocals. In "Damn that Valley," the album's banger, her anguish turns to the big, white male political machine and shows off her knack for vintage 80's sound in addition to a consistent 60s influence. The unique eeriness of Half Free, however, peaks in the track "Woman's Work," an unsettling look at the constant expectations of beauty and the slow decay of self worth that comes with superficial physical up-keep.
The characters and stories she writes are heavily informed by 1950's and 60's domesticity, and the video for "Woman's Work" serves as a perfectly unnerving pairing to the music, using vintage footage of women — pretty, but paralyzed — with an all-seeing third eye.
Had this album come out before the end of Mad Men, it would've made a real clutch Betty/Joan/Megan character montage. Remy's anguish is not the heartbroken voice of a young girl, but the heartbroken voice of a women worn down by the years of gender-specific expectation. If you consider yourself even tangentially invested in feminism, U.S. Girls is an important glance into the glamour-free, often tortured mind of the everyday woman.
***
Adele – "Hello"
Ok, so quick confession. Charles didn't actually write about Adele's new song "Hello" and its new music video, which is the first music video to ever be (partially) shot using IMAX cameras:
But he did write about the music video's director, Xavier Dolan, all the way back in August, calling him "international cinema's most exciting young talent," and you should really check that out.
Random Nerds, where we never miss a chance to let you know we called something well before it actually happened. That way, maybe you'll listen to us when we tell you what the future of the internet looks like.
Please and thank you,
Bryce
Submitted To Hip-Hop, Music, Some Songs Considered
Like what you read? Share it.
(That helps us.)
Love what you read? Patronize Bryce Rudow.
That helps us and the writer.
What is Patronizing? Learn more here.
---