Some Songs Considered #044: "Fast Car," Freaky Father Del Rey, and Bear Hands
---
---
Welcome to Some Songs Considered, a column that recognizes they can't all be zingers and truly appreciates the ones that are.
***
Click titles to jump:
"Fast Car" has permeated pop once again – Justin McCarthy
Getting freaky with Lana Del Rey and Father John Misty – Lindsay Hogan
Bear Hands – the unexpected soundtrack to my twenties – Bryce Rudow
***
"Fast Car" has permeated pop once again
Tracy Chapman wrote a song called "Fast Car."
Released in April of 1988 as the lead single of Chapman's eponymous debut album, the song would go on to become a top 10 hit in the United States. The following year, it would win the Grammy Award for Best Female Pop Vocal Performance.
To date, the song has generated more than 78 million plays on Spotify.
Of course, sterile facts fall pitifully short of properly describing "Fast Car," which is a magical song. Magical because of Chapman's inimitably rich contralto voice, magical because of the impossibly vivid story it manages to tell in under five minutes, magical because it's not stuck in time – like a Lovecraftian deity, its cosmic significance transcends our facile schema of existence measurement.
The twinkly yearning of its unforgettable riff prefigured the emotive acoustic guitar pop that would dominate the FM radio of the 90s and 2000s, but the skillful storytelling of the lyrics resembles the singer-songwriter balladry of the 60s and 70s. Like other songs of its time-travelling ilk, "Fast Car" has been covered# and sampled# ad infinitum. The fact that it was written in the 1980s really means nothing at all; it could have been etched in logograms on an Egyptian funerary stele in 2000 BCE, or scribbled in Medieval Latin as a footnote in the Domesday Book.
And now, "Fast Car" has demonstrated the improbable ownership of indeed another foot planted in another historical moment: the tropical house boom of right the f**k now.
As Billboard reports, there are two (not one) dance covers of "Fast Car" climbing the charts in early 2016.
At No. 39 on the Dance Club Songs chart and No.16 on the Hot Dance/Electronic Songs chart sits a breezy club rework by London producer Jonas Blue (featuring Dakota). Meanwhile, a similarly peppy imagining of the song by Tobtok (featuring River) is quickly gaining international chart traction.
So "Fast Car" has permeated pop once again.
But why is its influence emerging in the laptops of young dance producers, and not in more likely places like, say, an Ed Sheeran acoustic set#?
Here's a theory: look to the lyrics rather than the melody.
"Fast Car" traffics in thematic territory that's second nature to the Ableton generation: romantic escapism and exceptionalism, finding love in hopeless places, etc.; in your run-of-the-mill big house EDM playlist, these themes are everywhere (albeit rendered in hollow platitudes and drug-addled schmaltz).
Like the song "I Want You To Know"# by Zedd (featuring Selena Gomez); what does this song even mean? Does anyone care? Will anyone remember five years from now? By contrast, it's almost impossible to forget the narrative arc that ultimately drives "Fast Car." Youthful wanderlust fueled by a powerful crush and desperate circumstances gives way to the weightless engine stall of deferred dreams and regret. "Fast Car" touches on the rigid realities of being broke, the cloaked insidiousness of alcoholism, and the life-defining severity of an irreparable relationship.
"Fast Car" is a cleverly structured, covertly political, and deeply sad song. Can you imagine a dance track in 2016 that even comes close to something like this?

Perhaps Tobtok and Jonas Blue can. Maybe they're imagining a lyrical renaissance on the dancefloor akin to the disrupting event that was Bob Dylan on the pop landscape of the early 1960s. Perhaps the singer-songwriter influence on EDM can mean more than a ham-fisted collaboration with Aloe Blacc here and there; and maybe it will lead to the writing and recording of some truly great – possibly even sad – lyrical dance songs.
Or maybe they just like the tune.
It is a beautiful melody – sweet and seductive and easy to love. If you pump it up with enough BPMs, it can be fast enough to make the lyrics inaudible. Fast enough so that we won't get our vibes harshed by the lines about poverty, and abuse, and brokenness.
Fast enough that we can fly away.
***
Getting freaky with Lana Del Rey and Father John Misty
Between the luscious visuals and the gorgeous unbridled hedonism of the new Lana Del Rey music video "Freak," you might think that this is another meticulously on-brand and quintessential Lana Del Rey offering. When in reality, "Freak" is an equally quintessentially video in the Father John Misty narrative.
Father John Misty, if you're unaware, is the musical project and pseudonym of Josh Tillman, known for his satirist performance as self-aware, misanthropic, ego driven folk hero/rock star. Thus Father John Misty's presence in any music video, album or award show becomes a meta commentary on modern vapidity.
Pairing Misty with the mythical and meticulously-constructed tragic starlet is a genius bit of underhanded pop commentary, not to mention a solidification of both artist's purpose to create not just pop music but pop commentary through a satirist and quasi-fictional lens.
I stand pretty firmly (and with a lot of adoration) behind the idea of Lana as a century-spanning, implausibly romantic character project of Lizzy Grant, who I feel the need to remind you is the primary creator and puppeteer behind her musical career. This partnership with Father John Misty (who opened for her on a handful of tour dates in 2014) adds a new layer to the fiction of Lana Del Rey and confirms the often overlooked tongue-in-check aspect of her intense dramatic music.
On the surface, Father John Misty and his brand of contemptuous folk rock doesn't seem like the most consistent choice to share a video with the sensual, tragic pop diva. But in actuality, both characters have referenced and written each other's archetypes into their music for years.
Misty would fit nicely into the track "Brooklyn Baby" off Lana Del Rey's 2014 Ultraviolence, where her "boyfriend's in a band/ he plays guitar while I sing Lou Reed," and both indulge in Lana's jazz collection while getting "high on hydroponic weed." It's pretty superficial stuff, but fits their mutual drug-influence, wealthy bohemian narratives:
Misty's self-absorbed, jaded character is an equally good fit for the detestable, rakish unattainable geniuses or emotionless cult leaders who serve to repeatedly break Lana's heart through her discography (see: "Blue Jeans," "Ride," "Shades of Cool," "Ultraviolence").
Conversely, Lana's obsession with her coolness and image fit the archetype in a few Father John Misty tracks, most notably "The Night Josh Tillman Came to Our Apartment" off his latest album.
In a particularly biting description of his relationship with a self-absorbed and privileged urbanite, he unloads:
Of the few main things I hate about her, one's her petty, vogue ideas

Someone's been told too many times they're beyond their years

By every half-wit of distinction she keeps around
And now every insufferable convo

Features her patiently explaining the cosmos

Of which she's in the middle
Listen to another collection of Lana Del Rey tracks ("Diet Mountain Dew," "National Anthem," "Brooklyn Baby," "Money Power Glory," "Art Deco") and you'll find her an appropriate muse for Misty's shallow, self-destructive womanizing.
On the other hand, Lana's own self-destructive, ride-or-die persona is tangible in the drug-hoovering beauties of Misty's "Hollywood Forever Cemetery Sings" or "Strange Encounter."
Which bring us back to the music video for "Freak."
After a careful (and borderline obsessive) study of both Lana and Misty's stage personas, you'll find plenty of precedent for their intertwined acid tripping, Kool-Aid drinking, border-line cultish desert hiatus. This is a meta move that both highlights the performance of Lana's celebrity and utilizes the likeminded MO of Father John Misty.
Lana's invitation: "Baby if you wanna leave/ Come to California/ be a freak like me too" echo's both artist's choice to base a musical career around a constructed character, each spouting reflective commentary, with varying degrees of transparency.
For Father John Misty, any collaboration with Lana serves to deepen his ironic commentary on the vapidity of fame and over-saturated millennial pop culture. He participates in these oblivious spectacles of celebrity, only to play the jaded, misanthrope whose "I'm so over it" attitude sheds light on the shallow superfluous nature of our modern, internet-age excess.
Despite Lana's much more veiled, and often misunderstood character performance, the video for "Freak" and her decision to include the Father John Misty character is another example of Lizzy Grant's self-aware, creative control over the image of "Lana Del Rey."
In an interview about the filming of the video, Josh Tillman explained:
"It was a dream, I'd do anything she told me to. That's what I enjoyed about the video, just being her puppet. I like being told what to do by a woman in that position."
If that doesn't sound like the helpless, male-dependent, tragic femme depicted in all of Lana's music, it's because Lana Der Rey is a much the creation of Lizzy Grant as Father John Misty is a creation of Josh Tillman.
***
Bear Hands – the unexpected soundtrack to my twenties
Earlier this month, Reddit's internal publication Upvoted posted an article about something called "The Truman Show Delusion," a term coined by two brothers# – Dr. Joel Gold and Dr. Ian Gold# – to describe the self-explanatory condition of believing your life, like Jim Carey in The Truman Show, is nothing more than a prefabricated construct built for someone else's entertainment.
We pop culture-loving, anxiety-ridden narcissists; we just can't comprehend that it's not all about us…
I'm not saying I'm not guilty of it too sometimes, but usually I can reason away the doubts and the fears by thinking about the insurmountable logistical problem of human fallibility. That is, unless airplanes are really just like big Back to the Future rides where they shake me around for a while they change the scenery…
But I digress. However, I bring this whole Truman Show Delusion thing up because as I listened to Bear Hands' new single "2AM" for the first time earlier this week, I came to the sudden and life-changing realization that this band has been eerily soundtracking my life for almost an entire decade.
Ten days ago I celebrated my 29th birthday, and while I would never make the audacious claim that I "feel old," I will steal what my childhood best friend said when he turned 29 two days before me:
"All of a sudden, you can feel the clock start ticking."
It's a pretty astute take, as it now constantly feels like there's a pulsing heart buried underneath the floorboards of my brain, but imagine my double-take when I originally heard the catchy-as-hell prechorus to "2AM" only days into my 30th year on this earth:
All your friends are sober
Yeah we're getting older
Going out's a drag now
All my spots have closed
And we can fantasize
Without much of a mess
And making love is fine
But all I want is to forget
How old I am
I swear to god I had three different friends doing "sober months" from January 20th to February 20th…
And it isn't just this new song and its generic lamenting of the late-20's condition that has me feeling so suspiciously connected to Dylan Rau and his bandmates; it's been almost seven years now.
Back in my college days, I had a friend who attended Wesleyan with the band and who turned me on early to their more raw Golden EP# and, more importantly, their subsequent 'hit' single "What A Drag" – a staple of my post-college drinking career whose lyrics about a girl with long nails will always harken me back to a particularly damning summer of my youth:
When the debut album, Burning Bush Supper Club, came out in 2012, I thoroughly enjoyed it both live and via various electronic devices, and almost always under the same kind of influences that were sure to have been involved in its creation. But eventually, like all kids who have left the safe and consequence-free nest of college, Dylan Rau, Ted Feldman, and I started to grow up.
We began to really see the world around us and just how fucked up it all is…


In 2012, they would put out a 3-song EP called Songs From Utopia Vol. 1 that they have described as "a collection of quasi-political 'thought pieces' that serve as a manifestation of overwhelming white guilt and a pinko elitist liberal arts education."
Later that same year, I would start working for a Yellow Dog Democrat# of a political blog and vent my elitist, liberal arts-educated frustrations to anyone who would listen.


I would crank songs like "Bullshit Saviour" and luxuriate in calling people out for engaging in ineffectual hashtag activism, those mindless Facebooking sheep.
But then, one fateful day in 2013, I met this girl, and my piss-and-vinegar heart met its antacid match…
And wouldn't you know it, only a few weeks after this girl and I's first date, Bear Hands goes and releases "Giant":
Their biggest (and one of their best) songs to date, "Giants" includes such unabashed lines as "And you're loving me whether you want to or not/But I want you for sure, I am loving you MOOORRREEEE," "know right from the start," and "Give you everything that I have ever owned/Soon I will have bought us up a house and home."
At this point, is it even surprising to say that only 361 days after its release I was getting down on one knee to propose? This shit is real. Dylan Rau is Christof.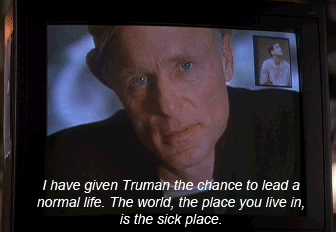 When Bear Hands' new album You'll Pay For This comes out April 15, I'll be treating that thing like a damn personal Farmer's Almanac.
Submitted To Music, Some Songs Considered
Like what you read? Share it.
(That helps us.)
Love what you read? Patronize Justin McCarthy.
That helps us and the writer.
What is Patronizing? Learn more here.
---