Some Songs Considered #048: A mathematic formula to determine if Bonnaroo 2016 is "worth it"
---
---
Welcome to Some Songs Considered, a column that recognizes they can't all be zingers and truly appreciates the ones that are.
***
Spring is here and I can feel a dull buzzing getting louder in my brain. Foreign concepts like wearing sleeveless shirts, spending time outdoors, and listening to folk music have come creeping in.
Along with them, the siren's song of the summertime music festival…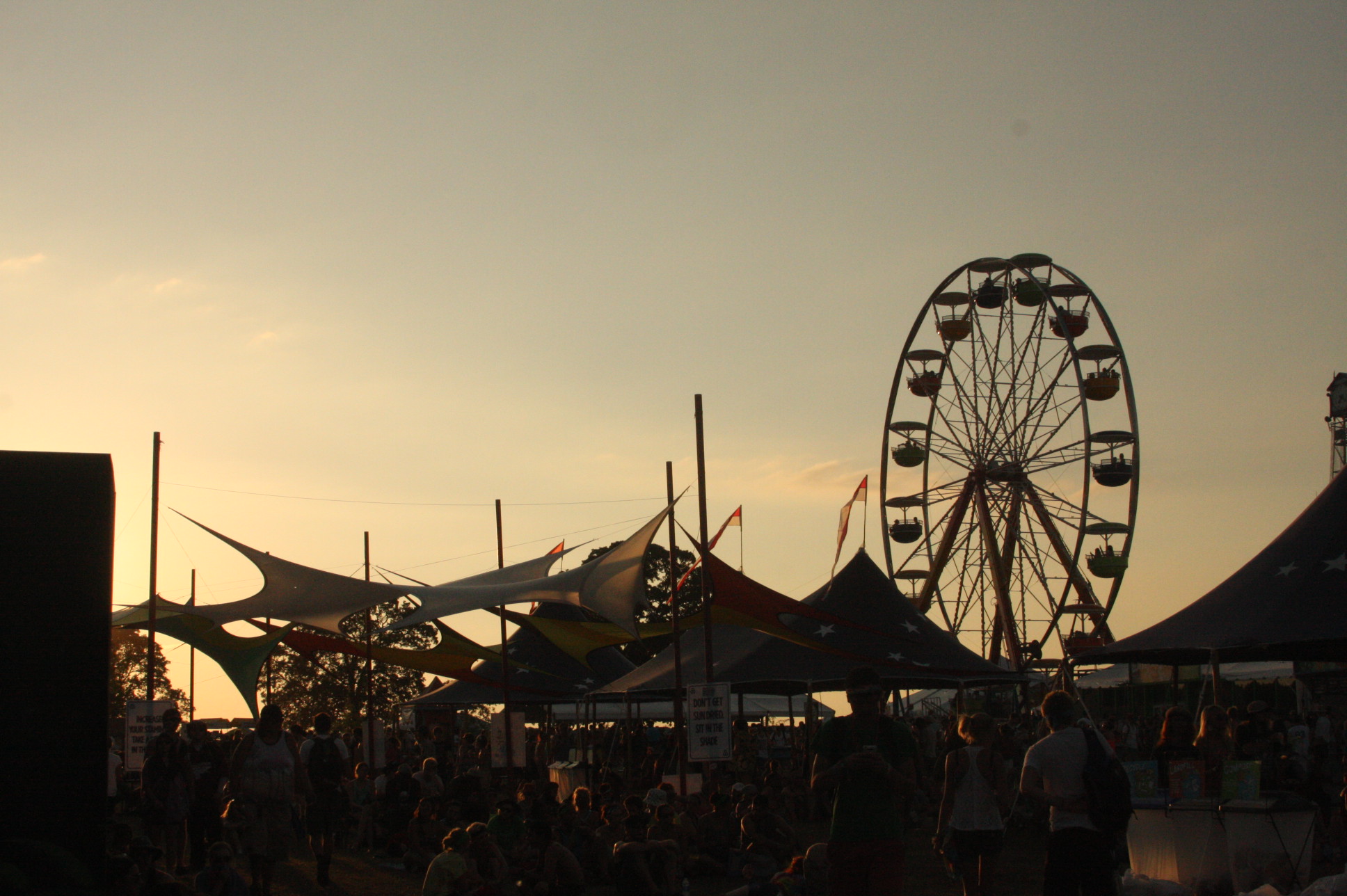 Despite the nagging pressure to "grow up" and the ever increasing homogenization and corporate takeover of large music festivals, I can't help but feel the allure of festival season.
Still, every year it's getting harder and harder to convince a broke-ish, late-20 something to shell out the $300-$400 ticket price. I thought by now I would be satisfied giving up the megafestival and maybe putting that cash towards something "adult" like a new bed or contact lenses.
That was, until James Murphy and the LCD Soundsystem gang decided to rip the game wide open with a reunion, five years after (seemingly) breaking up forever…
Thus, I am thrown back into the season of indecision.
I admit there is an undeniably emotional side to this. I romanticize Bonnaroo for the annual chance to spend a weekend camping within ear shot of Paul McCartney#, and making friends with strangers dressed as Walter White#, and exchanging beer for free trampoline bounces#, and running into an inebriated Ed Helms/Wayne Coyne/Jon Hamm at 2am outside of a Warpaint/Skrillex/Janelle Monáe superjam#. But these are, nonetheless, the subjective factors we all must weigh when deciding if the cost, and the heat, and the poor sound quality, and the obnoxious teens are worth it.
Torn between my heart and brain, I decided to calculate the one objective factor I had at my disposal: the price of the festival as a whole package vs. the cost of stand-alone shows for the individual Bonnaroo 2016 acts I most want to see.
To calculate the worth of this year's festival and decide if the cost outweighs the money I'd be spending on these acts anyway, I broke down the line-up and found the most accurate ticket price for individual shows headlined by each artist at Bonnaroo.
Hopefully this can be a tool for my fellow indecisive Bonnarooers and deal-driven music enthusiasts…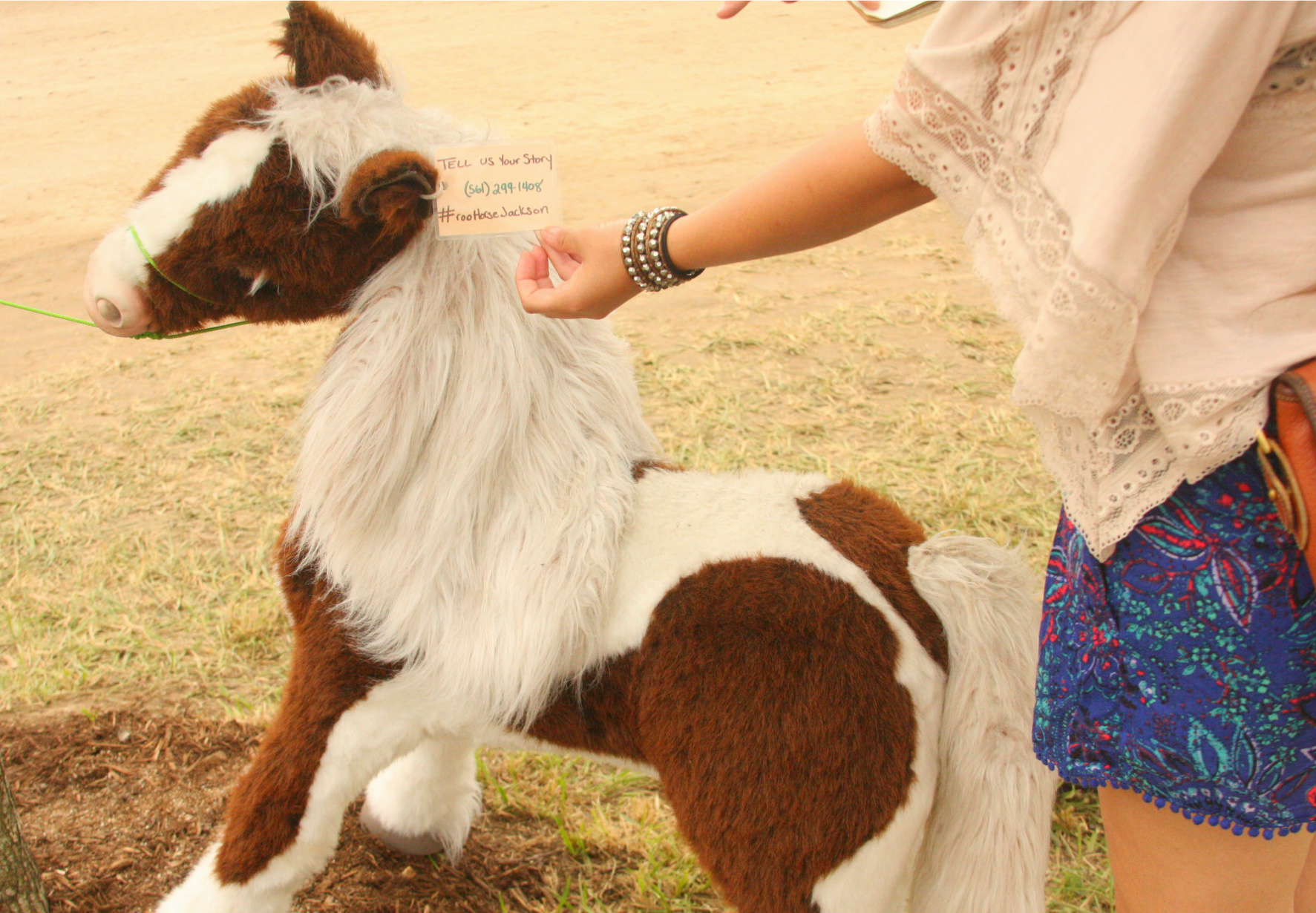 Now there are a lot of variables to account for…
For a handful of these artists, I had to go back a year or two to find their most recent solo or headlining tour. I also tried to find ticket prices at venues in my general east coast/DC region. You also have to keep in mind there is only so much time in a festival day (i.e. if your 10 favorite acts are scheduled on the same day, you're never going to see it all).
Regardless, the biggest factor in calculating your equivalent club show v. Bonnaroo 2016 cost is ticket fees.
They run from $3 at lower tier shows (where tickets are $12-$15), to $10 at a mid-sized club (where tickets run $20-$40), to $15-$20 at larger venues, stadiums, and arenas; so you'll have to take that into consideration if the majority of artists you want to see at a festival are of the Pearl Jam/Ellie Goulding variety instead of the Shamir/Bully variety…
To start, the cost of a Bonnaroo pass is $349.50 plus a $34.90 ticket fee, totaling $384.40 – however, for the first time ever this year, you'll also be needing to purchase a camping pass for each car entering the festival, so tack on another $64.75.
Now your Bonnaroo 2016 total is a whopping $449.15, give or take $30 if you're splitting a camping spot between friends. That fat price is enough to scare even a modestly frugal music-lover away. But is it really "exorbitant" compared to the individual shows you'd see in your home town?
Below is a breakdown of ticket prices, with some further semi-scientific analysis below that. Those in bold are my personal artist picks.
*Editor's Note: We're still waiting to hear back on our press pass requests, Big Hassle. Just saying…

Pearl Jam: $85
 
Dead & Company: $97
 
LCD Soundsystem: $90
 (This is a really rough estimation based on ticked price of farewell shows at Terminal 5 in 2011 averaged with the median ticket price to get into their final MSG gig)
 
J. Cole: $65
Ellie Goulding: $40
 
Macklemore & Ryan Lewis:$65
 
Tame Impala: $44

Death Cab For Cutie: $40
 
M83: $33
 
Haim: $25
 
Halsey: $38
 
Ween: $50
 
Jason Isbell: $45
 
Chvrches: $35
 
Miguel: $40
 
Chris Stapleton: $45
 
Judd Apatow & Friends: *priceless#
 
The Chainsmokers: $30
 
Superjam: *priceless
 
Big Grams (Big Boi + Phantogram): $35
 
Band Of Horses: $35
 
Leon Bridges: $40
 
Grace Potter: $38
 
Father John Misty: $40

Adam Devine: $40
 
Purity Ring: $30
 
The Claypool Lennon Delirium: $35
 
Two Door Cinema Club: $40
 
Sam Hunt: $30
 
Flosstradamus: $45
 
Zeds Dead: $40
 
Adventure Club: $60
 
Tyler The Creator: $35
 
Bridget Everett: $30
 
Griz: $45
 
Touchpants: ??
 (This is the only one I couldn't find despite my best internet digging; sorry guys)
 
Lamb Of God: $45
 
Nathaniel Rateliff & The Night Sweats: $35
 
Kurt Vile & The Violators: $25
 
Blood Orange: $20
 
Lord Huron: $35
 
RL Grime: $30
 
The Bluegrass Situation Superjam Featuring Ed Helms And Friends: *priceless
 
X Ambassadors: $43
 
St. Lucia: $25
 
Piff The Magic Dragon: $25
 
Lucius: $20
 
Vince Staples: $17
 
Third Eye Blind: $37
 
Cymande: $35
 
Misterwives: $20
Clutch: $33
 
Goldlink: $25

Lettuce: $37
 
Cashmere Cat: $18
 
Goddamn Comedy Jam: *priceless
 
Fidlar: $17
Ibeyi: $20
 
Keys N Krates: $25
 
Sam Bush Band: $37
 
The Wood Brothers: $25
 
Saint Motel: $17
 
Daughter: $25
 
The Floozies: $17
 
Marian Hill: $15
 
Kamasi Washington: $26

Børns: $35
 
Post Malone: $20
 
Shamir: $15

Allen Stone: $25
 
Brett Dennen: $27
 
Oh Wonder: $25
 
Boy & Bear: $20
 
Dungen: $16
 
Judah & The Lion: $14
 
Steve Gunn: $13
 
Steep Canyon Rangers: $20
 
The Oh Hellos: $13
 
The Internet: $25
 
John Moreland: $18
 
Andra Day: $27
 
Anderson East: $12
 
Twin Peaks: $13
Bully: $12

Natalie Prass: $15
 
Chicano Batman: $13
 
Givers: $18
 
Hermitude: $15.30
 
Jarryd James: $15
 
Lizzo: $15
 
Papadosio: $20
 
Rayland Baxter: $14.50
 
Vulfpeck: $20
 
Sara Watkins: $15
 
The Knocks: $15
 
Waxahatchee: $15
 
Beach Fossils: $16
 
Whilk And Misky: $12
 
Hundred Waters: $15
 
The London Souls: $15
 
Lolawolf: $12
 
Civil Twilight: $15
 
Roman Gianarthur: $15
 
Lany: $15
 
Con Brio: $20
Flux Capacitor: $9 
Personally, my collective ticket price to see my preferred acts at Bonnaroo would be $352, with an estimated $85 in service fees – totaling $437.
For all intents and purposes that nearly equals the cost of the full Bonnaroo 2016 package.
And to be honest, most of my must-see acts on the line-up are on the cheaper side; if you're someone who goes to Bonnaroo for the top tier acts, the price of a large festival is even more of a deal. Take into account all the supplemental shenanigans that come with the festival – pop-up Djs, stellar comedy acts, a cinema tent, yoga classes, a host of emerging bands on tucked away stages – then I guess, objectively speaking, Bonnaroo is financially worth it.
Don't get me wrong, I could criticize the modern mega-music festival from now until the next Frank Ocean Album comes out. But if we look subjectively objectively at cost, we should all be going to Bonnaroo this year.
I guess it's settled. See you there.
***
Random Tracks from Random Nerds:
Hundred Waters – "Show Me Love" (Skrillex Remix)
Keep it one hundred (waters) this weekend by hopping on the Sonos at your Easter dinner and delivering this ultra light beam of electro-gospel to rattle everyone's wine glass and fill their hearts with hope. And get behind that twinge of guilt you feel for liking a Skrillex song in 2016 – forgive us father, but this goes hard.
Thao & The Get Down Stay Down – "Astonished Man"
Last August, Skrillex, Justin Bieber, and Diplo released an 8-minute video via the New York Times that, I think, wanted to be a Behind The Music-esque look at the trio's creative process.
Instead, to quote The A.V. Club's Joe Blevins, it played "like a 21st century This Is Spinal Tap, only its stars are being completely sincere…":
Last February, Thao and the Get Down Stay Down – a talented band with a relentless work ethic who deserve a big break – released the video for their single "Astonished Man," which was produced (along with the entirety of their new album A Man Alive) by Tune-Yards' frontwoman Merril Garbus:
Yesterday, Thao Nguyen (of said Get Down Stay Down fame) and Merrill Garbus released a video via Funny Or Die entitled "Thao and Merrill Make a Hit":
All of these videos are worth watching.
Wax Idols – "Deborah"
*Editor's Note: check out Jessi's piece on Random Nerds this week about the feminist saga that is Zelda's Ocarina of Time
I finally got the chance to see Wax Idols live last week, and I've been listening to their album American Tragic nonstop since.
While all the songs on it are fantastic, "Deborah" is definitely the standout. Equal parts gothy and new-wavy, incredibly easy to sing and dance along to, actually pretty depressing when you get into the lyrics – it's everything I love in one song.
Submitted To Festivals!, Live Music, Music, Some Songs Considered
Like what you read? Share it.
(That helps us.)
Love what you read? Patronize Lindsay Hogan.
That helps us and the writer.
What is Patronizing? Learn more here.
---