Some Songs Considered #049: Superlatives for Q1 of 2016
---
---
Welcome to Some Songs Considered, a column that recognizes they can't all be zingers and truly appreciates the ones that are.
***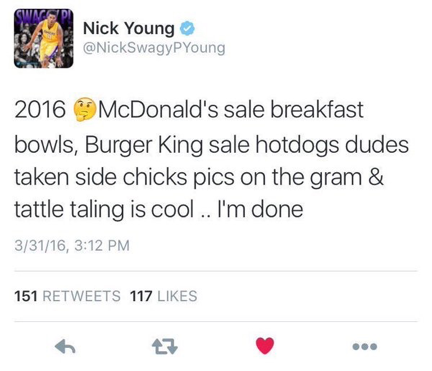 We're only ¼ of the way through 2016, but it's already shaping up to be the littest year on record. You'd be forgiven for being somewhat spotty in your consumption of its music so far – even the most significant music moments of late have been overshadowed in our collective consciousness by cultural phenomena both important (terrorism, bigotry, the imminent collapse of the natural world) and less so (The Bachelor, pizza arguments). But let's dig in and get you caught up – it's time to dole out a smattering of musical superlatives for Q1 of 2016.
The year in music so far has been unforgiving to say the least – death comes quickly, and rebirth is hard-fought. Hip-hop is sore with growing pains, and pop's desperation for a hero is making Gotham City seem stoically nonchalant. As for the party that was big-house EDM, the Ibizan pills of yesteryear have all become placebos, and indie rock is… are there still indie rock bands? (Hey you, are you in an indie rock band? Oh, you work in some kind of modern apothecary? Never mind, sorry.)
It's grim, but we need not despair. Declining empires make for great artistic breeding grounds, and after all, the young Neros that hop on the last remaining decks mid-apocalypse will need some hot records to play while we burn.

Here we go, 2016 – what do we have so far?

Best Album
Rihanna – ANTI
It's hard to rate this over Kanye West's The Life of Pablo, but there's an argument to be made that TLOP shouldn't be included in any "best of" discussion because it's definitely possibly not finished. However, it's even harder to argue that ANTI, with its deft combination of atmospheric R&B sex jamming and gritty one-take soul music, isn't Rihanna's best effort to date – and the most rewarding listen of this year so far.
Honorary Mention: Kanye West – The Life of Pablo; David Bowie – Blackstar
Best Song
"Formation" – Beyoncé
I don't have to say anything about this song because you've already heard it – you know you have – which is reason no. 6,734 why it's god status. The bottom-line is this: we won't be treated to a more inventive, dynamic, thought-provoking pop song this year, maybe this decade.
Honorary Mention: ZAYN – "iT's YoU"#; Mitski – "Your Best American Girl"#
Best New Artist
ZAYN
Mind of Mine – the debut album by former One Directioner Zayn Malik – is not perfect, but its best moments, like the stunning organ-forward ballad "iT's YoU," shine like phone camera flashes in a packed Wembley Stadium right before the house lights burst to life.
ZAYN will have a long career ahead of him, as long as he goes easy on the uppercase/lowercase stylization next time.
Honorary Mention: Kamaiyah; Lil Yachty
Best Non-New Artist
David Bowie
The death of David Bowie was shocking and painful, but the arc of his exit from this terrestrial realm was masterfully staged and sublimely punctuated by the release of the best new music he'd made in 30+ years. Bowie's passing casts a dark shadow over the year in music, but shadows can be beautiful, too.
Honorary Mention: Kendrick Lamar
Best Remix
Hundred Waters – "Show Me Love" (Skrillex Remix) ft. Chance The Rapper, Moses Sumney, Robin Hannibal
Clearly the move for any song in 2016 that's even remotely gospel-inflected is to just throw clickety-clackety roller coaster drums and Chance the Rapper on the track, and watch the money pile up.
This was a minimal sketch of a song from Hundred Waters' debut album; now, it's a full-throttle banger with "love" written all over it.
Honorary Mention: Kiiara – "Feels" (Jai Wolf Remix)#
Best Live Performance
Kendrick Lamar at the Grammys
https://vimeo.com/156180581
If you didn't watch the Grammys, you didn't miss much – but this performance is required viewing.
This is Kendrick as, I hope, we'll remember him decades from now – pushing his art form to uncharted territory, comforting the persecuted and persecuting the comfortable, making it seem absurd that anyone else is considered on his level.
Honorary Mention: "Ultralight Beam" on SNL
Best News
LCD Soundsystem reunion
We obviously love this news here at ol' Random Nerds HQ. Some people don't feel the same way, and we can't help them.
Here's my take: it doesn't matter if they're contrived or greed-induced or even ultimately disappointing, band reunions are good things, always. Give the people what they want. It's called America.
Honorary Mention: New Radiohead album
———
And now, the lightning round…
Most Divisive
The 1975
Most Feels
"Ultralight Beams" on SNL
Most Overhyped
Chairlift#
Best Band Name
Japanese Breakfast
Best on Twitter
Kanye
Worst on Twitter
Kanye
Best Tweet

I was getting harassed by some high school kids on the side of the road while waiting for an uber so I told them I was a 90's rock star

— Rivers Cuomo (@RiversCuomo) February 20, 2016
Best Conspiracy Theory
Katie Perry is Jonbenet Ramsey
(Honorary Mention: Stevie Wonder can see; Pitbull is blind)
Most Mackle
Macklemore
Best Music Site
RandomNerds.com
***
Random Tracks from Random Nerds:
Puff Pieces – "Women and Men with Guns"
DC's Puff Pieces trade in minimalist tension and anxiety without release. As a trio, they aren't one of DC's oldest bands, but they are one of its more focused and mature bands, for sure. Minimal antics and zero sonic fat make for some impeccably tight songs. The tracks on their new album, Bland in DC rarely surpass the two and a half minute mark, but their jittery sound is well honed and their artistic style made even more vivid by the nervous vocals of Mike Andre.
Their latest single, "Women and Men with Guns," lyrically encapsulates that feeling of constant inner anxiety and musically takes the sound just a little bit closer to the catharsis that we all crave. Though Puff Piece still never really lets it rip; they'd rather not pander to your basest desires for mosh pits, sonic onslaughts, and punk rock gods that transcend our small scene. They are trying to articulate a relevant mindset, and so far, nothing seems to distract them.
Santigold – "Run the Races"
– Noah Berlatsky (@nberlat)
Editor's Note: Check out Noah's piece on Random Nerds this week about 1978's "Superman: The Movie"
Santigold's new release 99 cents hasn't gotten as much buzz as I'd thought it would, which is a shame because it's great! The buzzy shoegaze dreampop track "Run the Races" with full-out diva vocals may be my favorite, but the whole album is worth checking out.
PUP – "If This Tour Doesn't Kill You, I Will"
Earlier this week, Dan Ozzi of Noisey wrote a fantastic profile on PUP, the Toronto punk band who are about to release their highly-anticipated sophomore album, The Dream Is Over, next month.
The album gets its name from the harsh words frontman Stefan Babcock's doctor laid on him after letting him know he had developed a cyst on vocal chords, one which ended up hemorrhaging…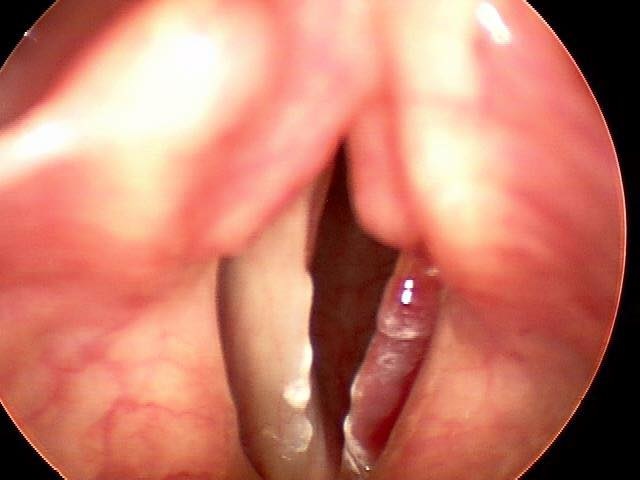 His doctor's advice was to not only drop off their current tour, but to quit music altogether. Babcock, however, decided to forego that expert medical advice and so PUP lives on today.
I know I'm an old, non-punk man because my first reaction to that image of his vocal cords was, "Oh my God, quit music; nothing is worth that," but I also fully recognize this new single is great and I can't wait for the new record.
The dream endures.
Submitted To Music, Some Songs Considered
Like what you read? Share it.
(That helps us.)
Love what you read? Patronize Justin McCarthy.
That helps us and the writer.
What is Patronizing? Learn more here.
---