Some Songs Considered #053: Our views on Drake's Views
---
---
Welcome to Some Songs Considered, a column that recognizes they can't all be zingers and truly appreciates the ones that are.
***
Only music could give us a week like this.
In no other domain of human creation, no other artform-as-industry or industry-as-artform, do the tectonic plates of the culture shift so rapidly, so haphazardly, and with so much emotional and spiritual collateral at stake for those who care. It was a rollercoaster: from the earth-shattering death of Prince last Thursday, to the Saturday evening coronation of zenith-level Beyoncé as our era's most important political pop star, to the unveiling of Drake's fourth studio LP – an effort preceded by one of the more fascinating album campaigns in hip-hop history, made more fascinating by the fact that it really was an actual campaign; a phenomenon that seems increasingly rare in an age when surprise, be it the odious surprise of an unforeseen death or the drug-rush surprise of an unannounced audiovisual sonic experience, is the coin of the realm.
Beyoncé, of course, has been using surprise to extremely successful effect for years now. The surprise release is a win-win-win…
Lemonade is a pyrotechnical attention-grabber, and a deft cost-saving measure, and most importantly, a shrewd form of critical insulation (just try to be disappointed when a brand you trust unexpectedly drops something shiny and new in your lap – it ain't easy). As is the case with regard to nearly every aspect of what she does and how she does it, Beyoncé is a genius when it comes to the packaging of her product.
Drake, on the other hand, has not historically been synonymous with "genius."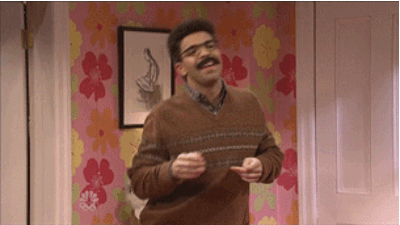 Since arriving on the mainstream pop scene in 2009 with the original international cornballers anthem "Best I Ever Had," Drake's appeal has always derived from what David Foster Wallace referred to as "regular guy-ness"; the primary trick of which is to convince everyone of your normalcy despite obvious evidence to the contrary. With Drake, the contrary evidence was never all that obvious – he dances like us#, he air-balls like us#, he lint-rolls his pants like us#, he's normcore to his core. The prevailing take was always, "there might not be anything that special about this guy…and that's okay!"
It was only in the lead-up to Views the narrative seemed to shift, and a deviation from the normcore for Aubrey Drake Graham seemed not only plausible, but inevitable.
The path to his fourth album has been paved with gilded stones of good will and the kind of publicity that a T-Swift PR rep couldn't concoct in the wildest of dreams: a high-profile and virtually uncontested beef triumph over Meek Mill, two successful retail mixtapes, a partnership with Apple, a partnership with an NBA team, the "Hotline Bling" video – Drake didn't take an L for two years straight.
Or rather, the 6 God didn't.
https://www.youtube.com/watch?v=u7e6IgyhYc8
In the parlance of Queen Bey herself, Drake let himself get upgraded.
The 6 God is not a regular guy – the 6 God is mysterious, unflappable, #Flawless in the way that we've come to expect our top-tier pop stars to be. When you're the 6 God, you don't just drop an album; you single-handedly will a world-stopping cultural event into being. You plant mysterious billboards#. You get Jay-Z and Kanye on a lead single# and then decide, "nah, take 'em off." You convince the world that you're about to unleash a totally game-changing set of sonic wonders upon an audience who should collapse to their knees and thank God, Toronto, Courtney from Hooters on Peachtree et. al. every day from now until the end of time for giving them a record this capital-G Great.
But here's the thing about Views – it's not Great.
It's a serviceable Drake album, maybe even a good Drake album, but it's not Great.
But that's fine. Really, it is.
Views succeeds on many levels – with its 20 tracks and sprawling 1.5 hour runtime, there's something for everyone…
For fans of the more gully gully, less buddy buddy version of Drake, tracks like "Hype," "Grammys," and "U With Me?" will sound great in the gym and the car stereo. If you're here for that languid, airy Toronto R&B sound, look no further than the Majid Jordan-assisted "Feel No Ways," or the 40-helmed "Fire and Desire." The obvious plays for radio are the already-released island-tinged "One Dance," and a new song featuring Rihanna called "Too Good," which is…basically "Take Care" again.
If none of this seems particularly innovative, it's because it's not. There's nothing groundbreaking here. It's not the work of a 6 God – it's the work of a mortal
Views will not blow anyone's mind, and it also won't inspire much conversation outside of rap music; as a lyricist he's as apolitical as ever and still a below-average storyteller (frustrating for someone with such a gift for lyrical specificity). Views also won't bolster Drizzy faithful in once and future arguments regarding the legitimacy of Drake. Put another way: active non-fans – namely, hip-hop purists who have always disliked Drake – will not be converted by this album.
But if you're not an active non-fan, you may find Views oddly comforting. After all, this is more or less the same kind of music that he's been making for 6 years now, since Take Care put him on the map as someone to take seriously. 90% of the songs on Views would fit that album, or Nothing Was the Same for that matter, like a glove.
Maybe Drake is no genius, but if he's comforting in a way that keeps people listening, then maybe comfort is underrated.
When you're enveloped in the cushiony beat of "Weston Road Flows" or enjoying frequent Drake collaborator Future absolutely run off with "Grammys," it might feel like déjà vu, but if you're a Drake fan it also might feel like home. And when you're made to feel at home in an artist's body of work, it's an accomplishment. Drake is probably capable of more radical creative output, but he's not interested in being self-indulgent or willfully difficult – he knows what you like, and he wants to make it happen.
Stagnation isn't exactly sexy; we've just spent the last few months mourning David Bowie and now Prince, two undisputed masters of re-invention – the perceived value of "creative evolution" in pop music has perhaps never been higher. In the midst of the Views pre-release campaign it was inscrutable, yet now it's as clear as day: Drake probably hasn't considered re-invention once in the last half decade. But in an unstable musical world, one of constantly shifting tectonic plates, widespread uncertainty, and death around every corner, it's okay to appreciate comfort alongside Greatness.
If you're expecting art on the level of Lemonade, your experience with this album will be sour. If you're a diehard Drake fan, however, take comfort…
you'll have the best view in the house.
Random Tracks from Random Nerds:
DJ Shadow – "Nobody Speak" & "Mountain Will Fall"
I'm amassing a list of things "I didn't think could make Run the Jewels catchier, but did." On this list is Zola Jesus#, ugly Christmas sweaters#, cat sounds, and now, fresh horn sections and Tarantino-esque guitar samples courtesy of a collaboration with DJ Shadow.
"Nobody Speak" off DJ Shadow's long-awaited 6th album reminds that RTJ's fire hasn't faded in the least, while Shadow's jazzy additions prove there are few backdrops that RTJ can not turn into absolute bangers. It also hints at a tantalizing amount of variety on this new DJ Shadow release.
Earlier in the month he shared the border-line ambient but undeniably captivating "Mountains Will Fall" – a track that, true to its title, (pun warning) reveals Shadow's impressive range:
Astronoid – "Air"
So I had this whole thing ready to go about "Sorry" off Lemonade, but since there's no way to embed the track and/or video – not to mention the multitude of articles already out there discussing every minute detail of the album – I'm going to throw a sonic curveball instead…
"Air" by a band called Astronoid:
Now I am not a metal fan by any stretch, and from what I can determine Astronoid's earlier catalogue is nigh unlistenable, but something about this recklessly-structured metal emo song has me hypnotized. I don't know if I necessarily like it, but I've felt strangely compelled to listen to a few times over the past few weeks.
I blame my inner Coheed and Cambria fan.
Submitted To Music, Some Songs Considered
Like what you read? Share it.
(That helps us.)
Love what you read? Patronize Justin McCarthy.
That helps us and the writer.
What is Patronizing? Learn more here.
---