New Orleans reveals Marvel-themed BarCamp, raises the 'bar' for unconferences
---
---
I spent most of 2013 in my favorite city, New Orleans, absorbing everything its tech community had to offer. It was an incredible year where I met some of the most inspiring and driven entrepreneurs that, more than anything, wanted to build businesses that had a positive impact on their city. But having spent the four years prior to 2013 living in tech-centric DC and putting on countless community events and unconferences,# I thought I had seen everything.
Then I saw how New Orleans does BarCamp.#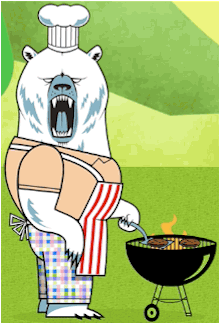 Each year, the BarCamp organizers come up with a theme and design the unconference's entire branding and creative direction around it. Previous years have brought us such things as BearCamp, which centered around a bear mascot that was born from one NOLATech community member's bear-like qualities, and last year's Mario Kart theme that was in honor of Mario Kart 8's launch. (And also to have an excuse to play Mario Kart at an Tech event, as if you should need one). But this year's theme tops them all.
The 2015 New Orleans BarCamp is Marvel themed.
Take that in for a moment. Every creative asset of this year's New Orleans BarCamp is Marvel themed, and it's absolutely amazing. Rather then write a bunch of additional words that express my excitement and complete admiration for the krewe that put this together, let me just direct you to their announcement video so you can appreciate it for yourself:
My hat is off to the creators of BarCamp 8 and all the people that have organized the New Orleans BarCamps before it. If you want to attend Barcamp, head over to barcampnola.com, and if you love supporting awesome events attended by people passionate about building their community, you should considering sponsoring as well.
Here's hoping Marvel decides to sponsor rather then sue…
Header image background stolen from: Karen Cohen's Photography Blog
Like what you read? Share it.
(That helps us.)
Love what you read? Patronize Joe Corbett.
That helps us and the writer.
What is Patronizing? Learn more here.
---