1TB PS4 Bundle comes with free PlayStation TV; should you care?
---
---
Tomorrow, Sony releases the PlayStation 4 Ultimate Player 1TB Edition.
This PS4 bundle features a 1TB hard drive and comes with a free PlayStation TV if you order from select retailers, which for the moment only show UK vendors. I've previously stated that I believe this to be a decent PS4 Bundle, but like the 500GB PS4, this system will likely need a hard drive upgrade to make it through this generation.
So what about that free PlayStation TV? Is it enough to make this PS4 bundle worth buying? That depends on whether or not you care about the PlayStation TV.
Here's what I've found:
PlayStation TV First Impressions
When the PlayStation TV finally hit the market, I thought it was an interesting product, but I didn't bite initially because I really didn't need one. That being said, Amazon recently cut the price of the PlayStation TV in half, so I figured who cares if I don't need it, that price can't be beat!
When I unboxed the PlayStation TV and dug it out from the very bottom of its packaging, I was very impressed by its design, specifically with how small the unit was.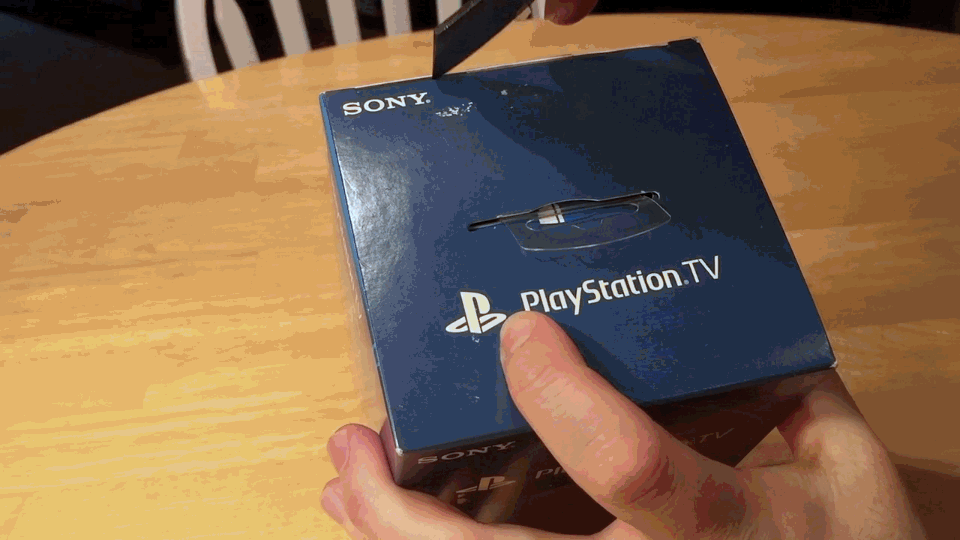 The PlayStation TV is incredibly compact and light, but it's also born from that signature Sony engineering, which makes it feel worth far more than the $45 I paid for it. The available ports included are the bare minimum, with an HDMI port, an ethernet port, a Vita memory card slot, a Vita game card slot, and a USB port.

It would be nice to have a way to hook up external speakers or a pair of headphones because my monitor has an HDMI port but lacks any speakers, so until I buy an HDMI audio splitter, my games will remain silent.
PlayStation TV Pros
At $45, there is a lot this little box offers (that's questionable at $99); here are the most notable features:
Remote Play: From the comfort of my bedroom I can wake up my PS4 in the living room and play any game installed on it, though for the best experience, I used a Dualshock 4, otherwise anything requiring the touch pad will make for an awkward gameplay experience
Game Library: There are lots of games to play (a complete list from the Sony story can be found here), and it's also worth mentioning many PSP games are compatible as well. Additionally, PS Vita game cards can be inserted directly into the unit, so not everything needs to be downloaded
More Free Games: If you're a PlayStation Plus subscriber and you don't have a PS Vita, then you haven't been able to take advantage of any of the free PS Vita games released each month. Well, now's your chance
Price: At the sale price of $45 on Amazon, you can afford to pick one of these up if you don't get it as a bundle
PlayStation TV Cons
User Interface: The Playstation TV retains the Vita user interface, which the whole system is based off of, and it has always been ugly, but it gets even uglier on a large format screen. It would have been nice for Sony to overhaul this UI a bit more
Video Resolution: The video output is limited to 1080i/720p, which is ok for Vita games, but at that resolution, PS4 games via remote play really lose their polish. It doesn't inhibit gameplay but is worth mentioning for those of you that are hyper-focused on graphics
Memory Cards: Sony has a long, frustrating history of making its own proprietary memory cards, which are typically more expensive than their universal counterparts. If you plan to buy a lot of games for this system, you'll likely end up spending more on a memory card than you did on the console itself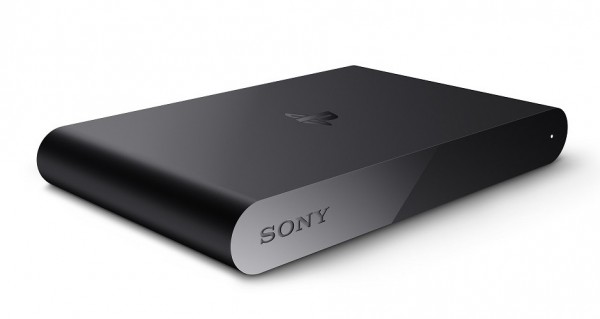 Should you care about the PlayStation TV?
The PlayStation TV is a niche device that will really only hold the interest of Sony enthusiasts, and even then it will leave them wanting more. Its low price and limitations only serve to lessen the value of the PlayStation 4 Ultimate Player 1TB Edition, as it doesn't feel like a great value add. Instead, it seems more like a way to move a stockpile of PlayStation TV's that are collecting dust in a warehouse.
My recommendation is to find a more compelling PS4 bundle and upgrade that system with a 2TB Hard drive. If you really want a PlayStation TV, I'm sure you'll be able to find ones in the digital bargain bins on Amazon for at least the next few years.
Like what you read? Share it.
(That helps us.)
Love what you read? Patronize Joe Corbett.
That helps us and the writer.
What is Patronizing? Learn more here.
---