An Interview with the Executive Producer of 'The Legend of Zelda: Symphony of the Goddesses'
---
---
The Legend of Zelda: Symphony of the Goddesses is an amazing live Zelda experience like no other, in fact it might be the only live Zelda experience ever. It is currently in the middle of its epic Master Quest tour, and it will be in a number of US cities through October before it heads back to Europe (you can find the full schedule here).
I was lucky enough to see this incredible production during its first tour in 2012, and it was without a doubt the ultimate experience for any Zelda fan. That year, I interviewed the show's executive producer, Jason Michael Paul, to find out how his passion for video games and music made him the ideal ringleader of such a historic production.
For the ultimate Zelda experience, play this while reading:
***
Random Nerds: Who are you, where are you from, and how did you get into music/event production?
Jason Michael Paul: I am Jason Michael Paul. I was born in Alameda, CA and live in San Francisco. I have been working in the entertainment industry since I was 20-years old.
RN: Everyone reading this knows what a historical franchise "The Legend of Zelda" is, and I think it's safe to say you know this too. In light of that, did you feel extra pressure to deliver something special? Did the fear of failing to meet the high expectations for Zelda fanboys/girls ever enter your mind during this production?
JMP: I always feel the pressure to deliver cutting-edge sound production. As with any project we take extra care and strive to deliver an authentic and original fan experience. Our motto is: "For the fans, by the fans." It never entered my mind that we would not meet the satisfaction of our fan base. It is our goal to exceed expectations, and I believe we have done that with this production.
RN: Video games and music are obviously a big part of who you are. Can you tell us more about that, as well as how you were able to successfully marry your two passions together?
JMP: It all started when I was an intern at The Kenwood Group. I was responsible for managing a video library for PlayStation. Obviously, Squaresoft was a big player at the time in the PlayStation catalog. It started way before that, though, when I was playing on consoles, but I started to get the idea for such a project when I was 20.
After working and presenting classical and opera productions with the likes of Luciano Pavarotti and The Three Tenors, the idea of merging video game music presented in a classical concert format with the visuals became very clear to me. I was excited at the prospect to be the first [to do it]. Of course the idea came to fruition after playing a CD from a FINAL FANTASY symphony recording in Tokyo at a stadium in San Jose, Costa Rica. We were doing a sound check pre-concert for Luciano Pavarotti and I popped in this FINAL FANTASY CD, playing Zanarkand and then One Winged Angel. It really came to me right then and there.
When I got back to the States, I presented the idea to my client at Square Enix, and the rest is history. I'm truly blessed to be in the position that I am now with VGM. I still feel like there is a lot more to accomplish with this genre of music and live concerts. My concerts, Dear Friends, More Friends, PLAY! and The Legend of Zelda: Symphony of the Goddesses are truly my passion; but at the end of the day, I get the most satisfaction from seeing the excitement and joy from the fans. That is truly what makes it all worth it.
RN: Did you work with Nintendo on this project? If so, what was the process like?
JMP: I have worked hand-in-hand with Nintendo on this project. That is the beauty of working with a company like Nintendo, as they are truly hands-on with everything that they do. The direction is clear and we both share the same vision as to where this project is going and will continue to go. They know the franchise inside and out, so the people with Nintendo are as passionate and knowledgeable about The Legend of Zelda as we are.
RN: What's your favorite Zelda game, and why?
JMP: My personal favorite is Skyward Sword. As you may or may not know, my company produced the orchestral CD that accompanied the release of Skyward Sword. To me, it was an honor and a privilege to be asked to produce such a project. Truly the highlight of my career. I am hopeful that we can do more recording projects with Nintendo.
RN: Which character from the entire cast of the Zelda franchise do you relate to the most and why?
JMP: I would say Link because I always feel l am saving everyone. ;-)
RN: What other games or gaming platforms do you enjoy playing?
JMP: Kingdom Hearts 1,2,3. PS3
RN: If you had to pick another video game franchise to produce a symphony around, which would it be?
JMP: A show devoted to the Nintendo catalog or Bethesda's Elder Scrolls series.
***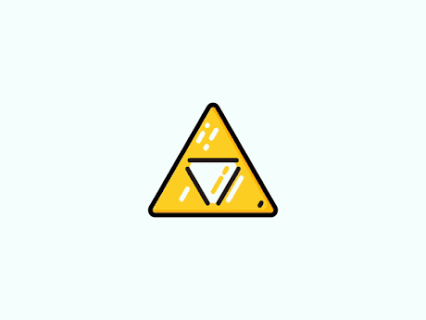 Amazing GIF created by: Tyler Morgan
Submitted To 3DS, Nintendo, Wii U, Zelda
Like what you read? Share it.
(That helps us.)
Love what you read? Patronize Joe Corbett.
That helps us and the writer.
What is Patronizing? Learn more here.
---