These HORI cases for the New Nintendo 3DS are absolutely gorgeous
---
---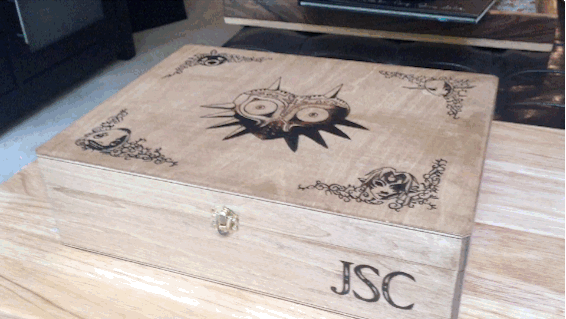 I've always been a bit "overzealous" when it comes to protecting my video game hardware.
I can remember cleaning every nook and cranny of my Sega Genesis with Q-tips hoping to extend its fragile life. The truth is though, people like me often use that protectionist attitude as a way to rationalize expanding our video game (and all things related) collections, specifically in the area of 3rd party accessories. Buying anything that is evenly loosely associated to gaming is always an opportunity to pick up something unique, and it gives (ahem) random nerds the opportunity to show off just how big of a fanboy/fangirl they really are.
In other words, the day after successfully retrieving my (new) NEW 3DS XL – Majora's Mask Edition, I was immediately in the market for a better case that would protect this work of art.
After a bit of research it was clear the gold standard in mobile game console cases was everything in the HORI catalog. And I mean it when I say gold standard; the HORI line of products literally have a gold seal stamped on them proclaiming each item is an Official Licensed Product of Nintendo. That's all a collector needs to see.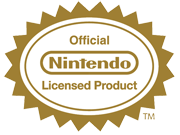 Plus, not only do they protect against scratches and dings, they also give you the carrying capacity for up to 6 additional 3DS cartridges.
Since I'm a Zelda fanboy, selecting the 3DS XL Retro Zelda Hard Pouch was an easy decision, but for the rest of you, there are options.
Let's face it, a case is simply a good investment for that expensive piece of technology you're carrying around with you everywhere. But that doesn't mean you can't look fly as hell when pwning Ganondorf and restoring order to Hyrule.
Products Details:
Fits 1 x Nintendo 3DS XL/3DS/DSi XL/DSi system
Fits 6 x Nintendo 3DS/Nintendo DS game cartridges
Fits 1 x Stylus (must be the same size as genuine Nintendo stylus)
Case is designed to keep zipper away from the system
Durable, hardened material used for added protection
Like what you read? Share it.
(That helps us.)
Love what you read? Patronize Joe Corbett.
That helps us and the writer.
What is Patronizing? Learn more here.
---