Random Nerds' Super Mario Maker Course Clear Competition
---
---
UPDATE: A winner has been selected! Stay tuned for more contests!
You've probably heard that Random Nerds is sponsoring Comedy Hack Day DC later this month, which means you've probably heard that anyone who attends the event will have a chance at winning a Super Mario Maker Wii U bundle, courtesy of Random Nerds.
While that's awesome for our Washington DC fans, we know it's much less awesome for our fans from everywhere else in the world. But fear not, global village, because we have something special for those of you who can't be in DC too…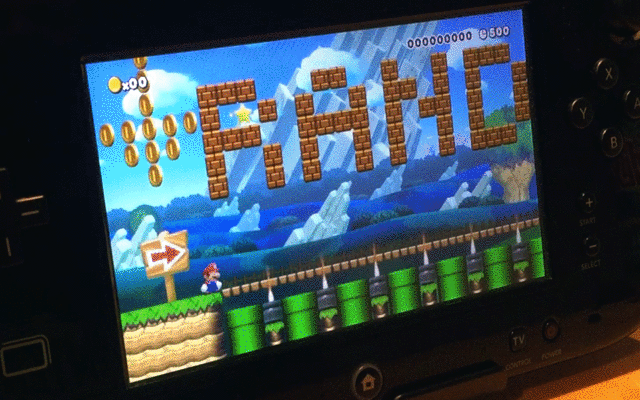 Welcome to the first ever Random Nerds Super Mario Maker Course Clear Competition!
One lucky random nerd out there will have the chance to win a copy of Super Mario Maker, the Super Mario Maker Art Book, and the 30th Anniversary Mario – Classic Color amiibo.
Here's what you need to know:
Successfully clear this course (BCDA-0000-00A0-EA71)
Upon clearing the course, post a Miiverse comment with your impressions of the course#
Fill out this form: form closed
That's it! Clear our course, post a Miiverse comment about it, fill out the form, and you'll be entered to win.
We'll randomly select a winner on Sunday November 11th at 8pm from everyone that follows the steps outlined above. Only one lucky winner will be picked to win the Super Mario Maker game, Super Mario Maker Art Book, and the 30th Anniversary Mario – Classic Color amiibo.
Good luck!
FAQs
Can I enter more than once?
No, but your friends and family can enter using a unique name and email address and your Nintendo Network ID.
What if I can't clear the course?
It shouldn't be too difficult; there's plenty of visual cues to help you find your way. If you do get stuck, leave a comment on this article and I'll try and help you out.
I see that I need to provide an email address, are you going to spam me?
No. Spam is horrible. We do have a weekly newsletter called I Can't Believe It's Not Clickbait! that you can sign up for when you submit your email address, but don't expect to get any spam from us.
If I win, how will I get my prize?
We'll follow up with you via email to get your mailing address and we'll ship your prize to you free of charge.
The prize is a copy of the game I already own?
Well yes, maybe that's the case for many of you anyway, but not for everyone. You can encourage your friends to try a hand at clearing our course so they can have their own copy if they don't already have one, or you can win another copy and give it to that special someone. The point is, you can never have too much Mario in your life.
Will there be more Random Nerds Super Mario Maker Course Clear Competitions?
Probably, but let's see how this one goes. To find out about future competitions, sign up for I Can't Believe It's Not Clickbait!, follow us on Twitter, and/or Like us on Facebook.
Submitted To amiibo, Mario, Nintendo, Wii U
Like what you read? Share it.
(That helps us.)
Love what you read? Patronize Joe Corbett.
That helps us and the writer.
What is Patronizing? Learn more here.
---